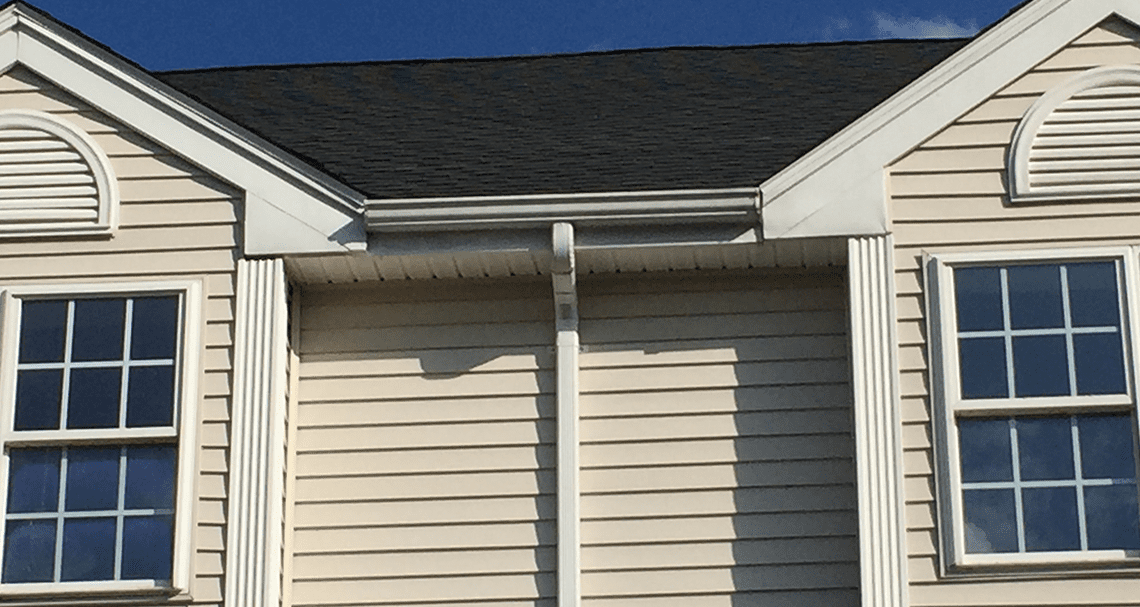 Although working as a roofer is challenging, it is also rewarding. Roofers face dangerous situations such as working at heights, adverse weather, tight competition, and having difficulty filling in their talent pool. Yet, a roofing contractor is happy to help clients find financial relief and alleviate everyday discomfort caused by various roofing damage to their properties. Professional roofers ensure proper crew management with every project, adequate client communication, and ongoing team safety training.
Roofing Services in Worcester, Massachusetts
In terms of services, the following are the top most common roof issues that a condominium roofing contractor in Worcester, Ma, tackles:
Roofers face a common problem— water leaks. Roof leaks destroy valuable personal belongings and can even lead to costly structural damage if unaddressed. It can be challenging to pinpoint the source of a leak. Thanks to technological advancements, roofers today use various leak detection devices to spot water damage.
An annual professional inspection of your roofing system could reduce the extent of damage to your condominium. If you live in a storm-prone area, it's advisable to schedule a roof examination every spring and fall or following severe weather events.
Missing shingles, cracking, curling, splitting, dents, impact marks in asphalt shingles, and moss growth are examples of shingle damage. Intense wind can rip shingles off your roof, while exposure to sunlight causes them to crack or develop cupping.
Shingle roofs also experience granule loss—a sign of aging. The pulverized granule minerals ingrained on the surface of asphalt shingles provide fire resistance and UV protection. So, keep an eye out for granule loss in your gutters and call a roofing contractor if you notice color inconsistencies across your roof.
Did you know that water intrusion causes 40% of all building-related problems? Some "cowboy" subcontractors cannot provide satisfactory commercial roofing services because they are inexperienced, use low-quality materials, or are just careless.
As a result of the poor installation, leaks and other damages occur. A poor roof installation jeopardizes the structural integrity of a property, leading to costly roofing repairs. Roofing contractors risk litigation if a building's safety is threatened by its negligent actions.
Roofers typically do not require formal education to kickstart a career in roofing. Most of them obtain occupationally-relevant qualifications and experience through completing an apprenticeship or on-the-job training. Those that want a Construction Skills Certificate Scheme Card needed to work on a construction site can enroll in a college course.
Roofing is physically demanding work, and anyone intending to join the lucrative industry should meet physical requirements like having the strength and balance necessary when replacing or repairing a roof. They must also;
Adhere to all Occupational Safety and Health Act (OSHA) standards requiring roofers to wear correct safety gear and have fall arrest systems in place, such as scaffolding.
Must be licensed as a residential roofer, building contractor, or remodeler. Roofing subcontractors are not required to have a license but must register with the Contractor Registration Program.
Roofers must possess excellent attention to detail and customer service skills. They should also have patience and the ability to remain calm in stressful situations, work well in a team, and be willing to expand their knowledge in building and construction.
Roof repairs, new installations, and maintenance are three areas in which a roofing contractor may specialize. They can also pursue technical drawing design for working on large-scale housing projects or culturally significant buildings.
Your roofing system is an integral part of your property and your first line of defense against the elements. Yet, a roof is only as good as the installation and materials used to construct it. Hiring a seasoned roofing professional is critical when repairing or fitting a new roof. Do your research on roofing materials and installation techniques local contractors use.
Obtain several estimates and interview a few roofing contractors. Before onboarding, a roofing contractor researches their specialized services, fees, and warranties. Consult your Homeowner Association (HOA) or neighbors for recommendations, and check your state's roofing contractor directories for reviews.
Ask a condominium roofing contractor for their most current references from past customers, and check their online reviews if they have a website.
Request a written quote detailing everything from estimates to timelines, including material costs, payment agreements, and any insurance coverage needed to help you plan financially and avoid hidden fees.
Before hiring a roofer, check your state's roofing directories to ensure they're licensed, bonded, insured, and meet all qualifications criteria.
Note that you have a choice of roofing contractors, roofers, and roof inspectors. While there is some overlap in each position's functions, a degree of specialization distinguishes these roles. Additionally, there are two kinds of roofers to consider; independent contractors and roofing companies.
General contractors manage a team of specialty service providers throughout the construction of a new build. Roofing contractors oversee the entire roof installation process from start to finish. Choose a roofer that meets your roofing repair, installation, maintenance, and budget needs.
Interviewing multiple contractors is a crucial step in hiring the right and most experienced roofer.
Here are examples of questions to ask:
Can you please provide me with the most recent work references?
Do you perform complimentary on-site inspections and give a written estimate following the roof assessment?
Do you hold a current roofing license and work homeowner's insurance to file claims?
Does the roofing product manufacturer warranty your work?
How do you keep roofing projects on track?
Do you remove and recycle old roofing materials, and is there a disposal fee?
When and how do you invoice? Do you provide financing or accept credit card payments?
If you know what type of roofing service you need, it's best to meet with your Condominium Roofing Contractor in Worcester, Ma, in person to talk things over in detail. Whatever quote you choose, be certain the Worcester roofing company is licensed and qualified, offers roof inspections, provides quality workmanship, and guides you through the roof repair, installation, or roof replacement process.
Contact Northeast Home & Energy Condominium Roofing Contractors in Worcester, Ma, for a free estimate.