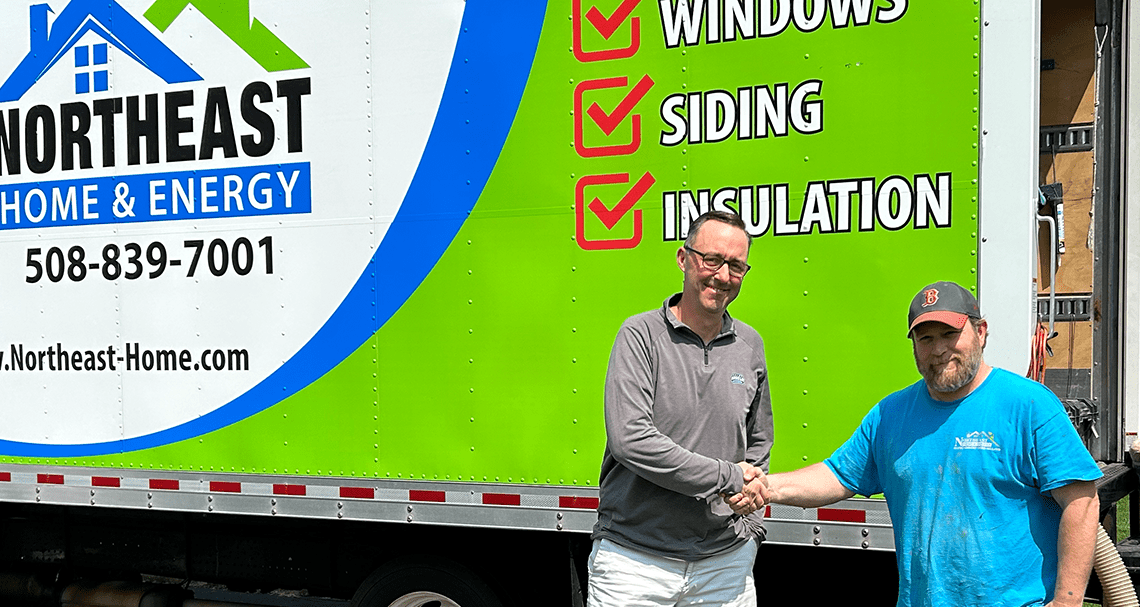 Randy, Pedro, and Bill completed our Mass Save insulation with attention to every small detail. They are friendly, thorough, and a pleasure to deal with along with Carrie in the office. I wouldn't look any further.In addition, I had Northeast come back and install our New Roof.What more can I say other than you will not be disappointed.Batting 2 for 2 doesn't get any better.

Explained the step by step plan for insulation. Reviewed work after completion. Professional and efficient.

They did a great job updating my older home with insulation up to code. They also did air sealing which makes a ton of difference. I highly recommend this company.

This crew was top notch. Everything was explained to me thoroughly and clearly beforehand. It was a super tough job in an extremely tight attic space but these guys went all out and made it happen. Several other crews from different companies actually turned the job down, but Bill and Jonathan and Tim and Pedro and everyone else who worked on this project were just amazing. 5/5 stars, would definitely trust them with any aspect of insulation needs again. I highly recommend.

I had Northeast energy come thru the MassSave program. They added insulation to different areas of our roof lines and sealed piping from our air conditioning system. The team was very professional. They explained their plans and shared pictures before and after their work. They were a pleasure to work with.

We had insulation installed by Pedro and Bill. They were both so professional, friendly and thorough. They made a great team and we are so happy with their work!

Awesome job on masssave insulation install. Highly recommend.

I had Northeast Home and Energy come through MassSave to install insulation throughout the whole house. What an awesome experience! Scheduling was very easy and throughout the whole experience, everyone was very professional and provided amazing results. I would absolutely recommend to anyone looking to get work done!

Northeast did an amazing job insulating our attic. We had exposed pipes that were beginning to freeze and little insulation. They completely redid everything, worked with Mass Save, were incredibly responsive and did everything they could to fit us in the earliest possible. I am happy to say that our pipes have not frozen since they did the work and we've had some very cold nights! Thank you so much. We will definitely go to them for whatever work we can.

Melissa M.
15:26 18 Mar 23
Randy & his crew did an amazing job installing my insulation in some very tight spaces. They were friendly, respectful of my time & property and a pleasure to deal with. I wouldn't hesitate to recommend them to anyone.

They were mainly installing new insulation in my attic and eaves, and they did a fantastic job.

Northeast was a pleasure to work with. The salesman, Michael G, was available to us via email/phone, walked us through the process, and checked in on the job. The installation crew was extremely professional, on time, clean and the final job looks fantastic.Later we had Northeast do our insulation work through the Masssave program. Again, great to work with. They walked us through the process, were professional, and always cleaned up after the work.

Bill and his team were wonderful to work with. We didn't have any insulation because we got our attic remediated. They helped us by getting it insulated as quickly and safely as possible. Winter is a very hectic time to not have any insulation and for that we are really thankful. We appreciate all the help.

Northeast Home & Energy provided attic and basement insulation as well weather stripping on exterior doors. From my first contact with them regarding my project through quote and finishing the work, I was kept informed of the progress. Randy and team were great to work with - very professional in all aspects. Extra kudos for loving the dog!

Excellent MassSave air sealing and insulation install. Highly recommended

Northeast Home and Energy came in to do attic insulation based on MassSave recommendations. Not only did they great job of the insulation but also got rid of what was done previously all for reasonable costs. I felt a little bad for the team since it was during the heat wave when they did the work but they were able to get it done. I would highly recommend and would use their services again if need to.

I scheduled a whole house insulation project in conjunction with the Mass Save program. A friend recommended that I ask for Northeast Home & Energy. and I am so glad I did. Carrie the scheduler efficiently communicated with me along the way ---and is the best around. Randy, Bill, John, Pedro, and Tim were all so knowledgeable, polite and efficient throughout the project. They understood my questions and concerns and explained what I needed to know. They were also super conscientious with the clean-up and organization. It was a pleasure meeting them and I am confident to recommend this company.

I had the pleasure of working with Bill, Tim, and Richard and they were all fantastic. They did a great job with our insulation, venting, and other fixes in our attic. I can't recommend this company enough.

Found Northeast through Mass Save when we needed the walls insulated. They were very professional, from the original assessment, to multiple energy saving projects in addition to the insulation (vapor barrier in crawl space, sealing air gaps, weather striping doors). Good communication scheduling, personable crew, can highly recommend.

We are very satisfied with our experience working with Northeast. Northeast is reliable, a pleasure to work with, responsive to calls/emails/questions/etc, and hires outstanding and reliable contractors. Randy, the foreman, and his team are extremely hard working, honest, and determined to satisfy the customer. I would highly recommend Northeast for residential or commercial work relating to anything from gutters, windows, insulation, doors, and so many other projects!! A+++

Charles G.
20:54 06 Aug 21
Great job by Randy and the insulation crew!!

The Mass Save Program is an initiative in
Massachusetts that is designed to provide qualified
homeowners with assistance in managing their energy
usage and reducing their utility costs.
Mass Save rebates and incentives to make
recommended long-term energy savings upgrades to
your home., including 0% financing and 75% or more off
approved insulation.
If you know you need insulation and/or air sealing,
and are looking to quickly access incentives, consider the
direct weatherization path. You can work with a
particiapting contractor to scope out your project and
access incentives.
Give Carrie a call @ 508-839-7001 ext 2 to begin the process. She will walk you through all the steps beginning to end!
At Northeast Home & Energy, we take great pride in providing top-notch insulation services to our valued customers. With years of experience in the industry, we understand the importance of a well-insulated home in maintaining comfort, reducing energy bills, and promoting environmental sustainability. Our team of skilled professionals is dedicated to delivering exceptional results and ensuring customer satisfaction.
When you choose Northeast Home & Energy for your insulation needs, you can expect nothing but the best. We offer a wide range of insulation solutions tailored to suit your specific requirements and budget. Whether it's attic insulation, wall insulation, or basement insulation, we use high-quality materials and state-of-the-art techniques to ensure maximum efficiency and long-lasting performance. Our experts will conduct a thorough assessment of your property, identifying areas of heat loss or air leakage, and recommend the most suitable insulation options. With our reliable services, you can enjoy a comfortable, energy-efficient home that stands the test of time. Trust Northeast Home & Energy for all your insulation needs, and let us help you create a more sustainable and comfortable living environment.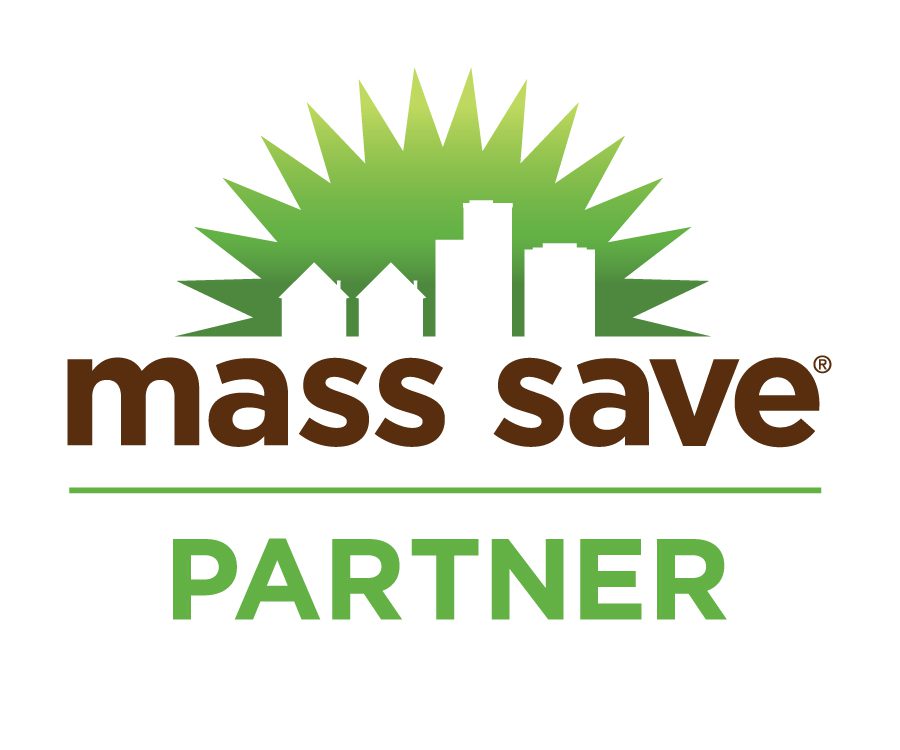 The Mass Save® Program is a state initiative aimed at helping Massachusetts homeowners improve the energy efficiency of their homes and reduce their energy costs. It provides homeowners with various incentives, rebates, and expert guidance to encourage them to make energy-efficient upgrades to their homes. Through the program, homeowners can access services such as energy assessments, insulation installation, weatherization, heating and cooling system upgrades, and appliance rebates. The Mass Save® Program not only helps homeowners save money on their energy bills but also contributes to a greener and more sustainable future by reducing overall energy consumption.
When it comes to choosing the best contractor for your Mass Save® Program projects, Northeast Home & Energy stands out as the top choice. As a reputable and experienced company in the region, Northeast Home & Energy has a proven track record of delivering exceptional energy efficiency solutions to homeowners. Our team of highly skilled professionals possesses in-depth knowledge of the Mass Save® Program and its requirements, ensuring that all projects are carried out to the highest standards. We understand the unique needs of homeowners in Massachusetts and are well-versed in the local building codes and regulations. By choosing Northeast Home & Energy, homeowners can have peace of mind knowing that their energy efficiency upgrades will be executed efficiently, effectively, and with utmost attention to detail, resulting in long-term energy savings and improved comfort.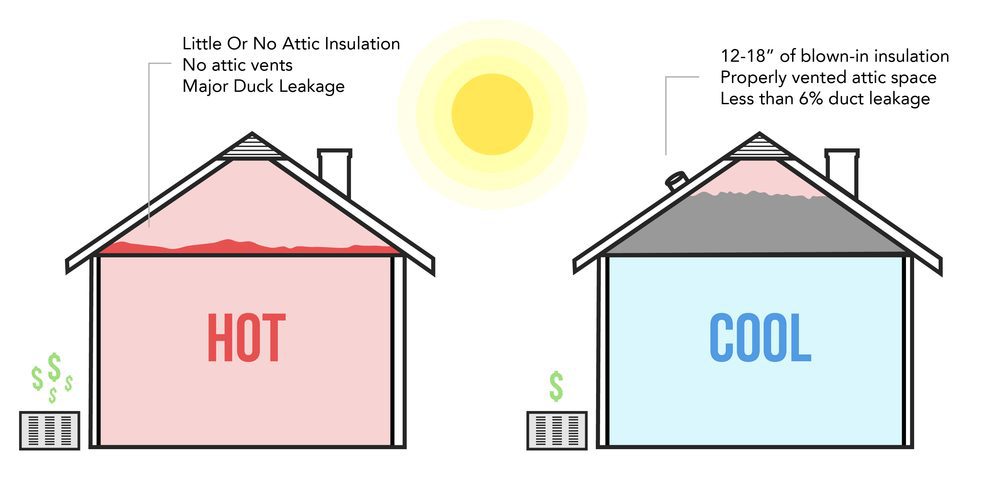 The Mass Save® Program offers an incredible opportunity for residents and businesses to achieve substantial energy savings, with an impressive average of 75% reduction in energy costs. By implementing energy-efficient measures and adopting sustainable practices, participants can significantly reduce their energy consumption, contributing to both environmental preservation and financial savings. This program serves as a catalyst for transforming energy usage patterns, providing individuals and organizations the means to make a positive impact on their energy bills and the planet. The 75% savings achieved through the Mass Save® Program exemplify the remarkable potential for sustainable energy solutions to revolutionize our communities and pave the way towards a greener future.
This program is available to residential customers of the Sponsors of Mass Save®. Customers must live in a 1- to 4-unit home. Eligibility for some rebates/incentives is based on findings from the Home Energy Assessment. Some restrictions apply and offers are subject to change or cancellation. Read more about eligibility by clicking here.
The Mass Save® Program offers a range of insulation services to promote energy efficiency and reduce energy costs in Massachusetts. Here are some of the types of insulation services covered under the program:
Attic Insulation: Insulating the attic helps prevent heat loss or gain, improving energy efficiency and reducing heating and cooling costs.
Wall Insulation: The program provides services to insulate exterior walls, which helps maintain a comfortable indoor temperature and reduces energy consumption.
Basement and Crawl Space Insulation: Insulating basements and crawl spaces helps control moisture levels, prevent drafts, and improve overall energy efficiency.
Floor Insulation: Insulating floors can enhance thermal comfort and reduce heat transfer between different levels of a building.
Duct Insulation: The program covers services to insulate ductwork, minimizing heat loss or gain during the distribution of conditioned air, thus improving HVAC system efficiency.
Pipe Insulation: Insulating hot water pipes and other exposed pipes helps maintain the desired water temperature and reduces energy waste.
Air Sealing: Air sealing involves identifying and sealing air leaks in a building's envelope, including gaps, cracks, and penetrations. Proper air sealing improves energy efficiency and indoor comfort.
Weatherstripping: The program may offer weatherstripping services to seal gaps around windows and doors, reducing air leakage and improving energy efficiency.
It's important to note that the Mass Save® Program is subject to updates and changes over time, so it's recommended to consult the official Mass Save® website or contact them directly for the most up-to-date information on the available insulation services.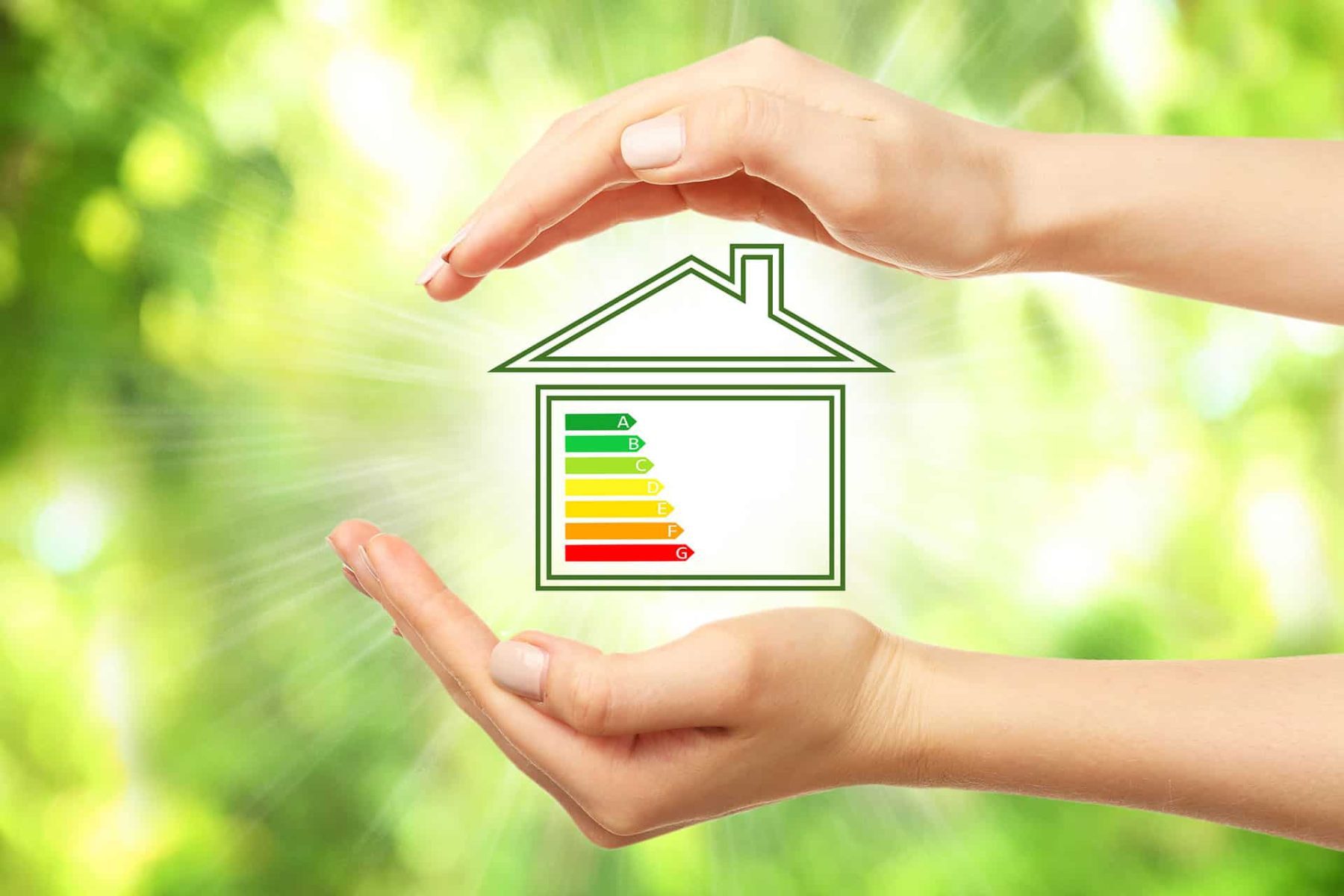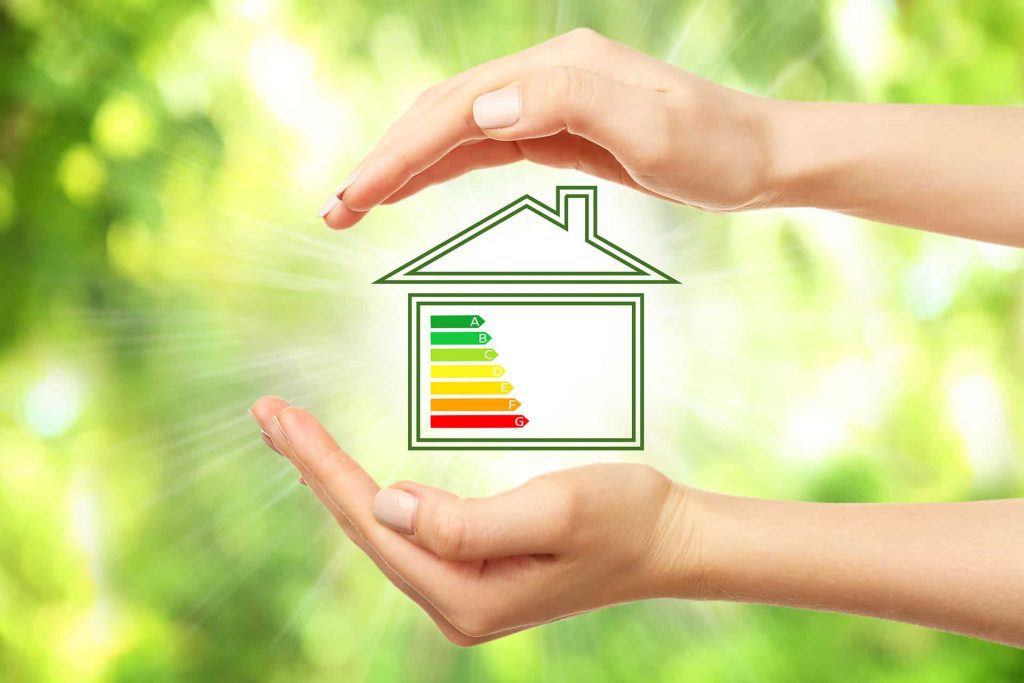 HEAT loans
HEAT loans are loans through the Mass Save® program that provide consumers with a 0% interest loan for qualified home improvement projects that improve the energy-efficiency in their homes. You could qualify for up to $25,000 for a 7-year term.
Energy-Efficient Windows
The HEAT loan may also be used to install new Energy Star replacement windows. If insulation and/or air sealing is recommended, then those recommended measures must be completed to qualify to finance the window purchase.
Save on Attic Insulation
Contact us today for a no cost assessment to see how much you could be saving.
Example Savings
Project cost: $3,500
Incentives: $2,625
Customer pays: $875
Abington
Acton
Acushnet
Arlington
Ashburnham
Ashby
Ashfield
Ashland
Athol
Attleboro
Auburn
Avon
Ayer
Barnstable
Barre
Bedford
Bellingham
Belmont
Berkley
Berlin
Bernardston
Billerica
Blackstone
Bolton
Boston
Bourne
Boxborough
Boylston
Braintree
Brewster
Bridgewater
Brockton
Brookfield
Brookline
Buckland
Burlington
Cambridge
Canton
Carlisle
Carver
Charlemont
Charlton
Chatham
Chelmsford
Chelsea
Clinton
Cohasset
Colrain
Concord
Conway
Dartmouth
Dedham
Deerfield
Dennis
Dighton
Douglas
Dover
Dracut
Dudley
Dunstable
Duxbury
East Bridgewater
East Brookfield
Eastham
Easton
Erving
Everett
Fairhaven
Fall River
Falmouth
Fitchburg
Foxborough
Framingham
Franklin
Freetown
Gardner
Gill
Grafton
Greenfield
Groton
Halifax
Hanover
Hanson
Hardwick
Harvard
Harwich
Hawley
Heath
Hingham
Holbrook
Holden
Holliston
Hopedale
Hopkinton
Hubbardston
Hudson
Hull
Kingston
Lakeville
Lancaster
Leicester
Leominster
Leverett
Lexington
Leyden
Lincoln
Littleton
Lowell*
Lunenburg
Malden
Mansfield
Marion
Marlborough
Marshfield
Mashpee
Mattapoisett
Maynard
Medfield
Medford
Medway
Melrose
Mendon
Middleborough
Milford
Millbury
Millis
Millville
Milton
Monroe
Montague
Nantucket
Natick
Needham
New Bedford
New Braintree
New Salem
Newton
Norfolk
North Attleboro
North Brookfield
North Reading
Northborough
Northbridge
Northfield
Norton
Norwell
Norwood
Oakham
Orange
Orleans
Oxford
Paxton
Pembroke
Pepperell
Petersham
Phillipston
Plainville
Plymouth
Plympton
Princeton
Provincetown
Quincy
Randolph
Raynham
Reading
Rehoboth
Revere
Rochester
Rockland
Rowe
Royalston
Rutland
Sandwich
Scituate
Seekonk
Sharon
Shelburne
Sherborn
Shirley
Shrewsbury
Shutesbury
Somerset
Somerville
Southborough
Southbridge
Spencer
Sterling
Stoneham
Stoughton
Stow
Sturbridge
Sudbury
Sunderland
Sutton
Swansea
Taunton
Templeton
Tewksbury
Townsend
Truro
Tyngsborough
Upton
Uxbridge
Wakefield
Walpole
Waltham
Wareham
Warren
Warwick
Watertown
Wayland
Webster
Wellesley
Wellfleet
Wendell
West Boylston
West Bridgewater
West Brookfield
Westborough
Westford
Westminster
Weston
Westport
Westwood
Weymouth
Whately
Whitman
Wilmington
Winchendon
Winchester
Winthrop
Woburn
Worcester
Wrentham
Yarmouth