Replacement Windows & Doors
Installation In Massachusetts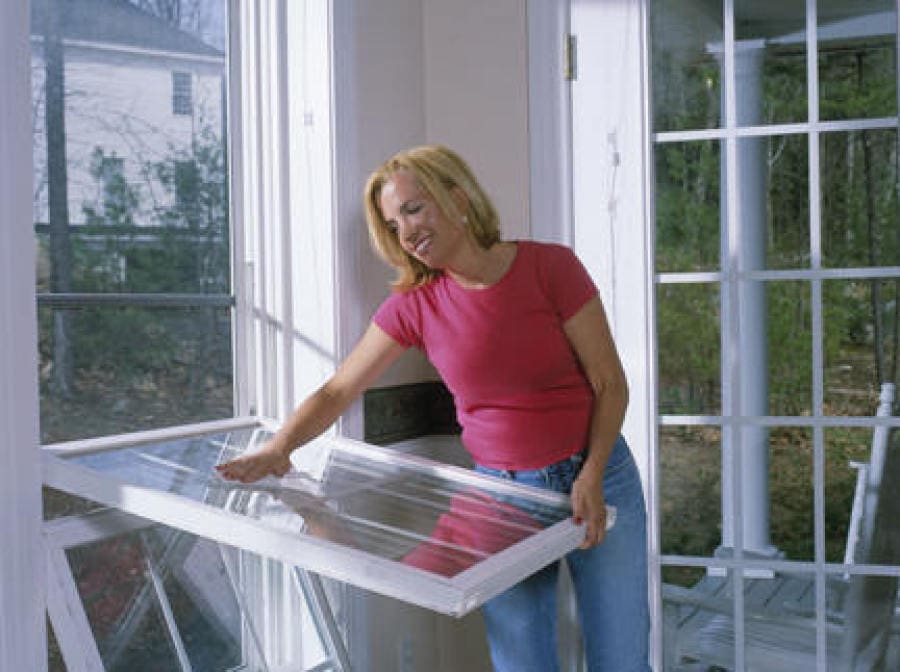 Vinyl Windows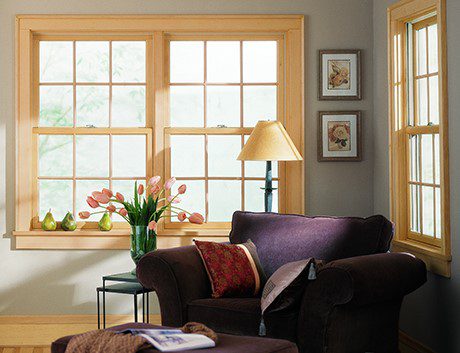 Wood Windows
Exterior Doors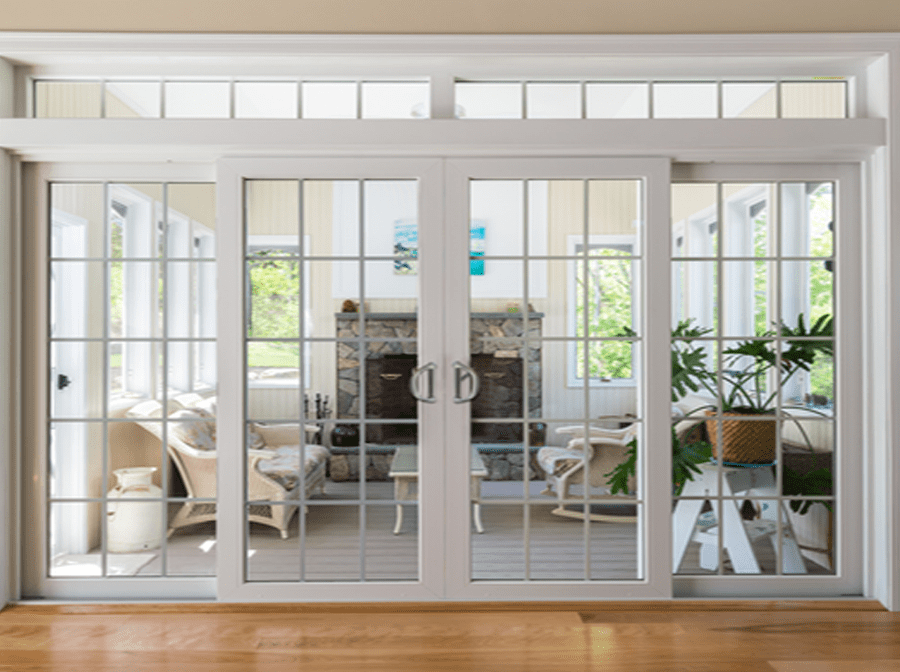 Patio Doors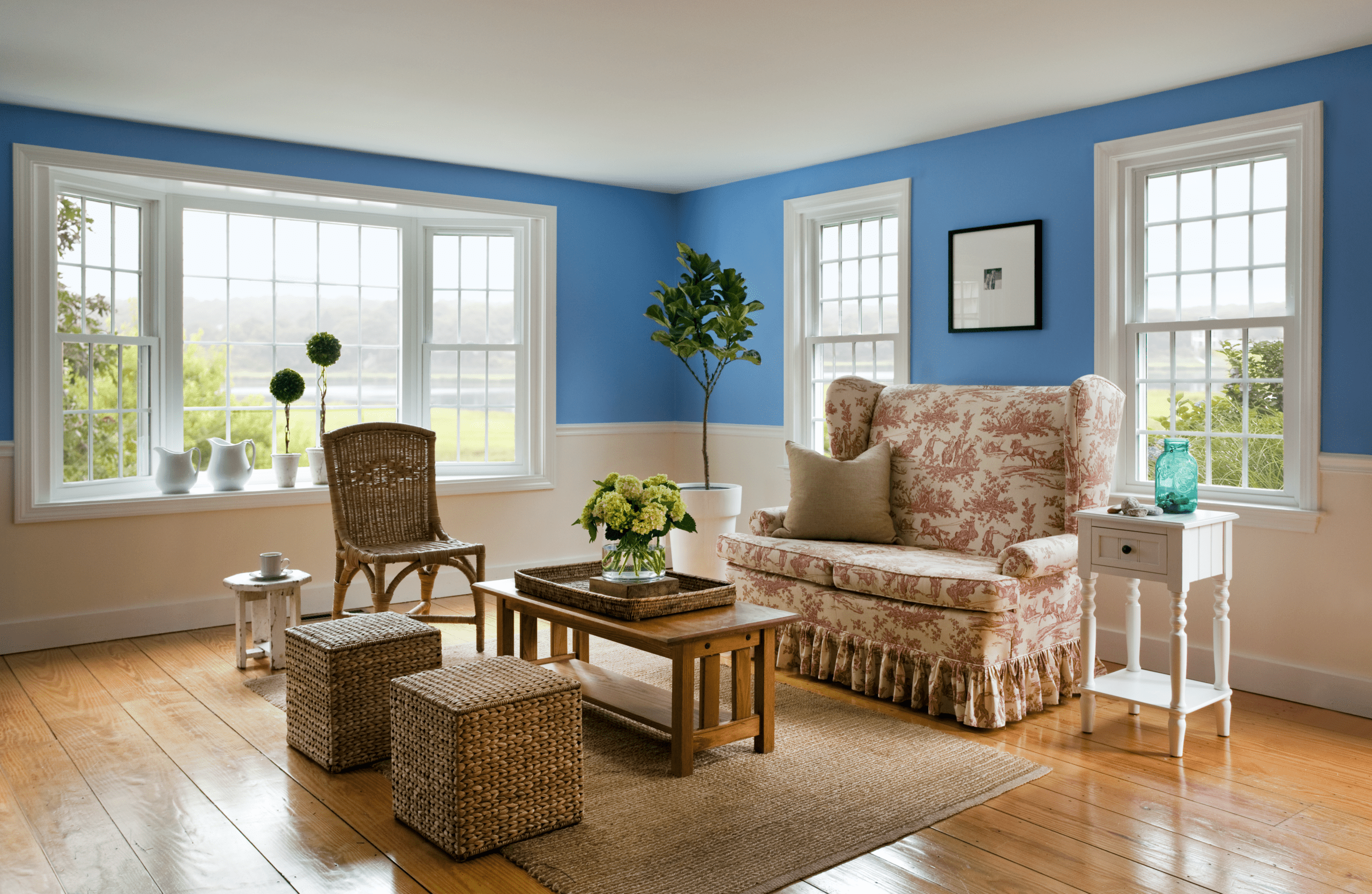 Your home and tastes are unique. When the time comes to replace your old windows, Northeast Home & Energy can help you find windows that match your home's style as well as your budget. Home window replacement doesn't have to be a dreaded task with us. We can also custom fit windows to almost any opening with a variety of window styles, including energy-efficient windows. We are a family-run business with a strong reputation for honesty and customer service.
Harvey Windows is a reputable manufacturer known for producing high-quality windows for residential and commercial properties. With a focus on innovation and energy efficiency, their windows are designed to provide excellent insulation and reduce energy costs. Harvey Windows offers a wide range of styles and customizable options to meet the unique needs and preferences of their customers.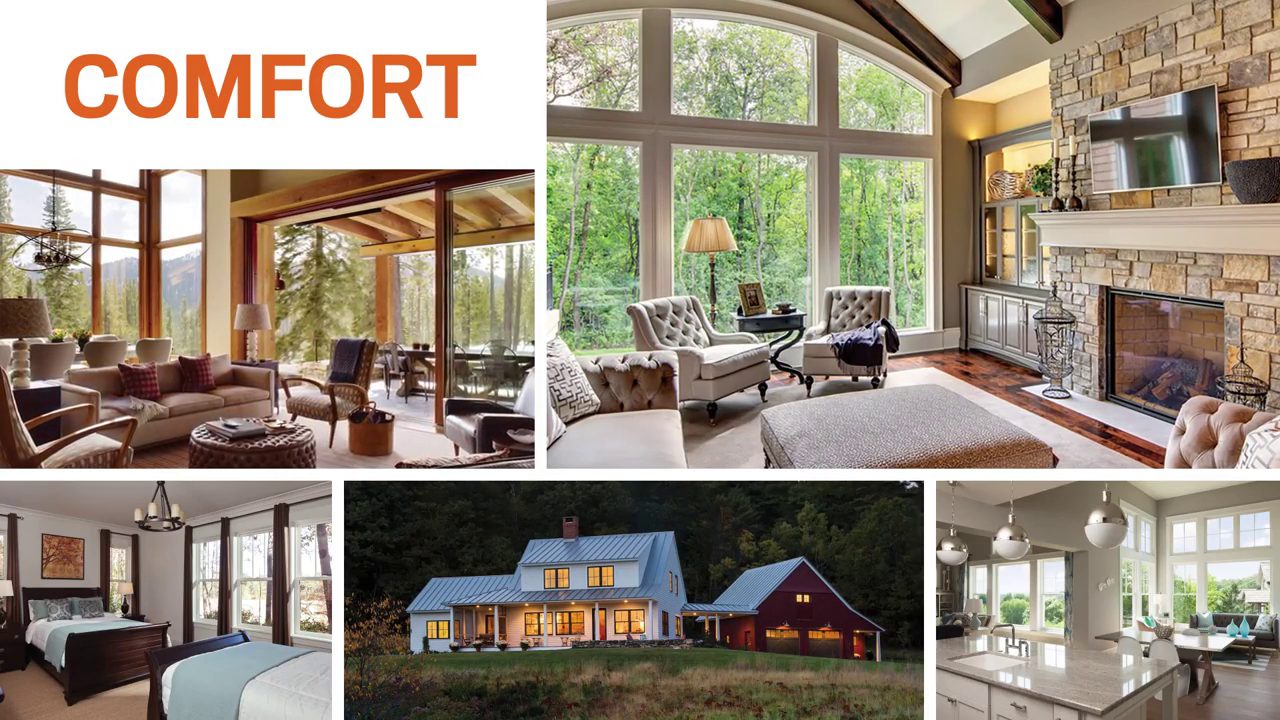 Andersen Windows is a renowned and trusted brand in the window industry, with a rich history dating back to 1903. They specialize in manufacturing high-quality, energy-efficient windows for residential and commercial properties. Known for their innovative designs and durable construction, Andersen Windows offers a wide range of styles, materials, and customization options to suit various architectural needs.
Double Hung Windows
Double hung windows are named as such because both the lower and upper panes can open for ventilation. They are one of the most common window types and many tilt inward, making it easy for homeowners to clean the exterior window.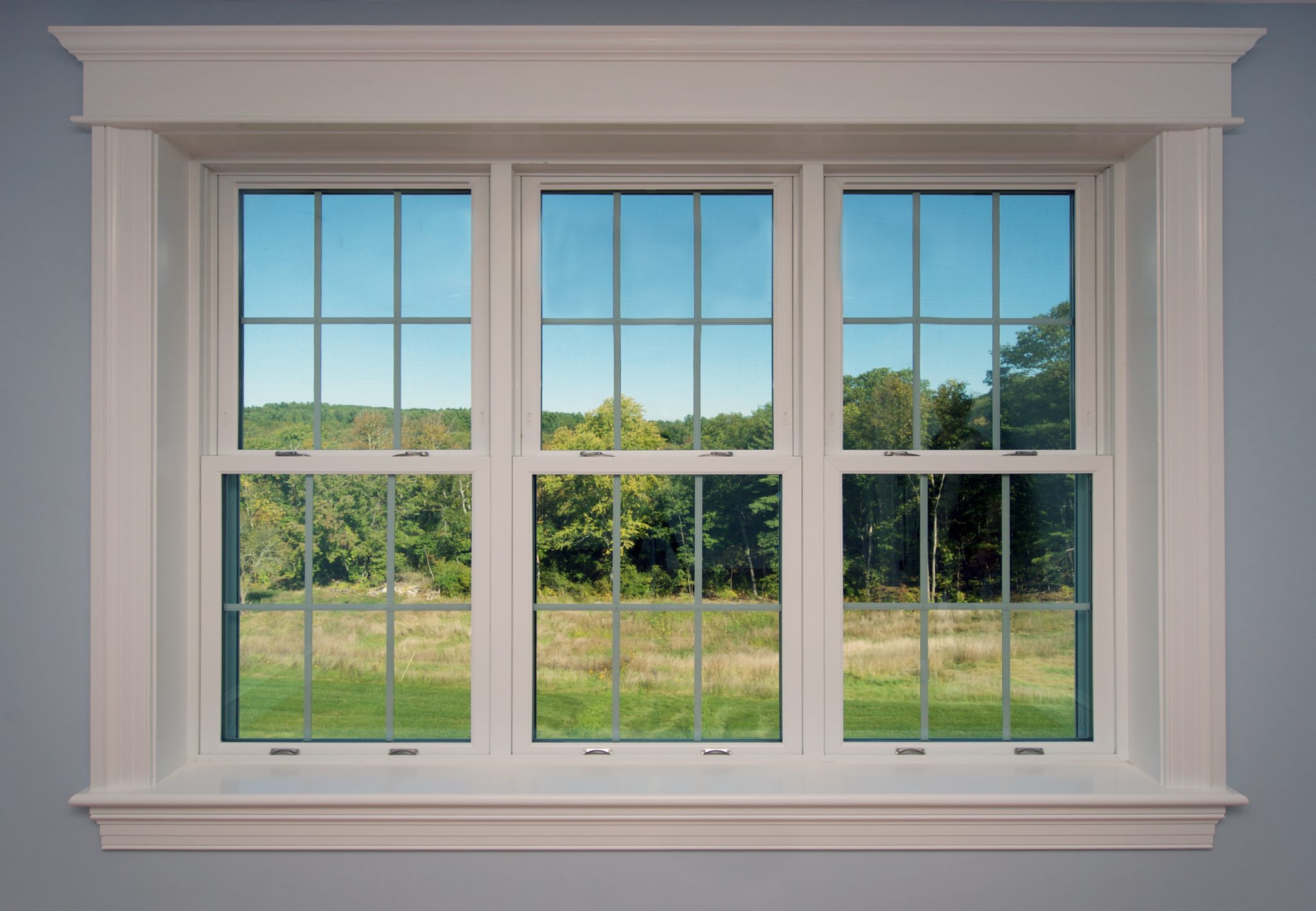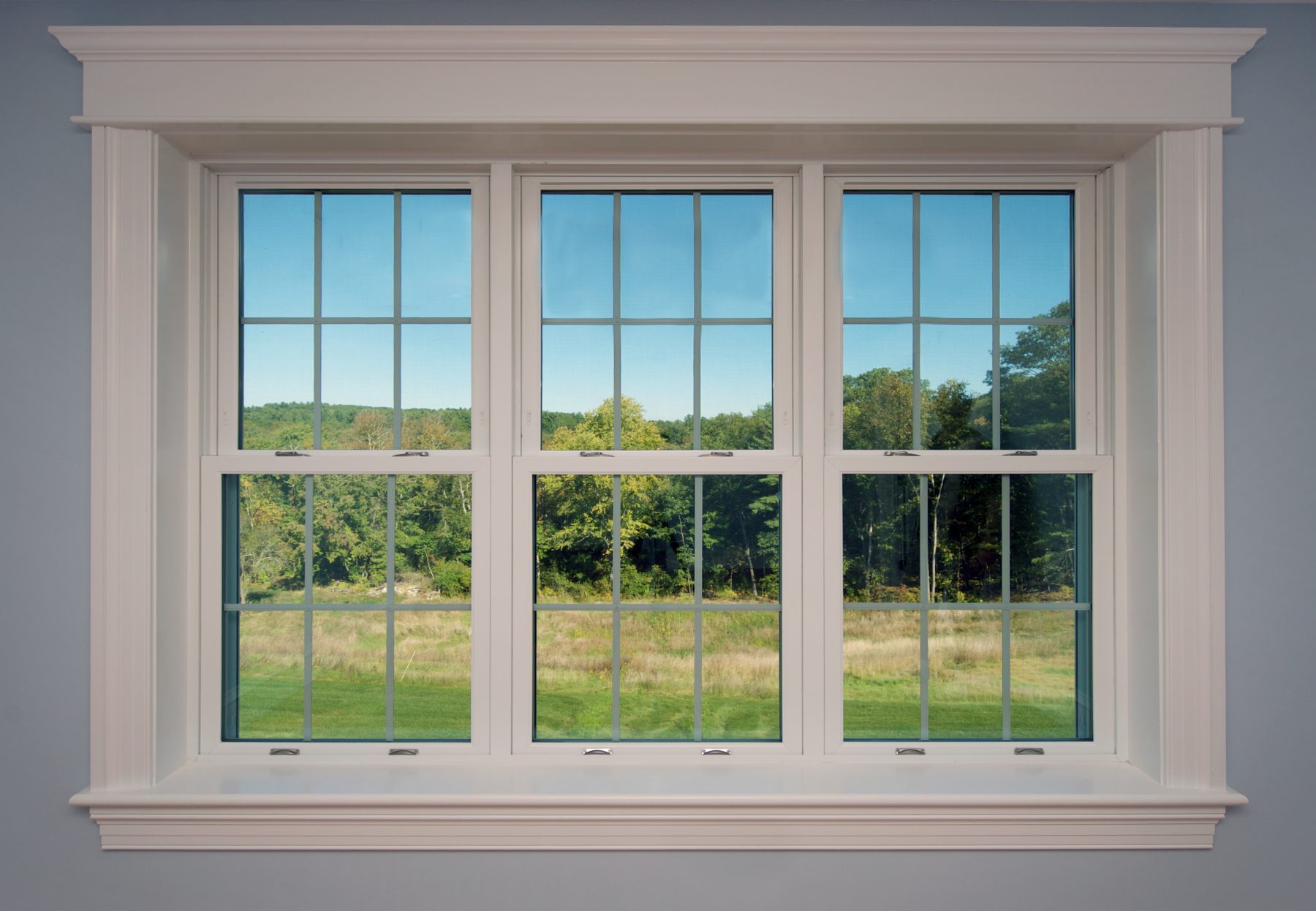 Bay or Bow Windows
Bay and bow windows are typically a conglomeration of 3 or more windows that project out from your home. They accentuate the view by dividing it into 3 window panes. They also bring in more light and make the room appear larger. The panes that comprise a bay or bow windows can even be constructed from other window types, such as casement or single hung windows.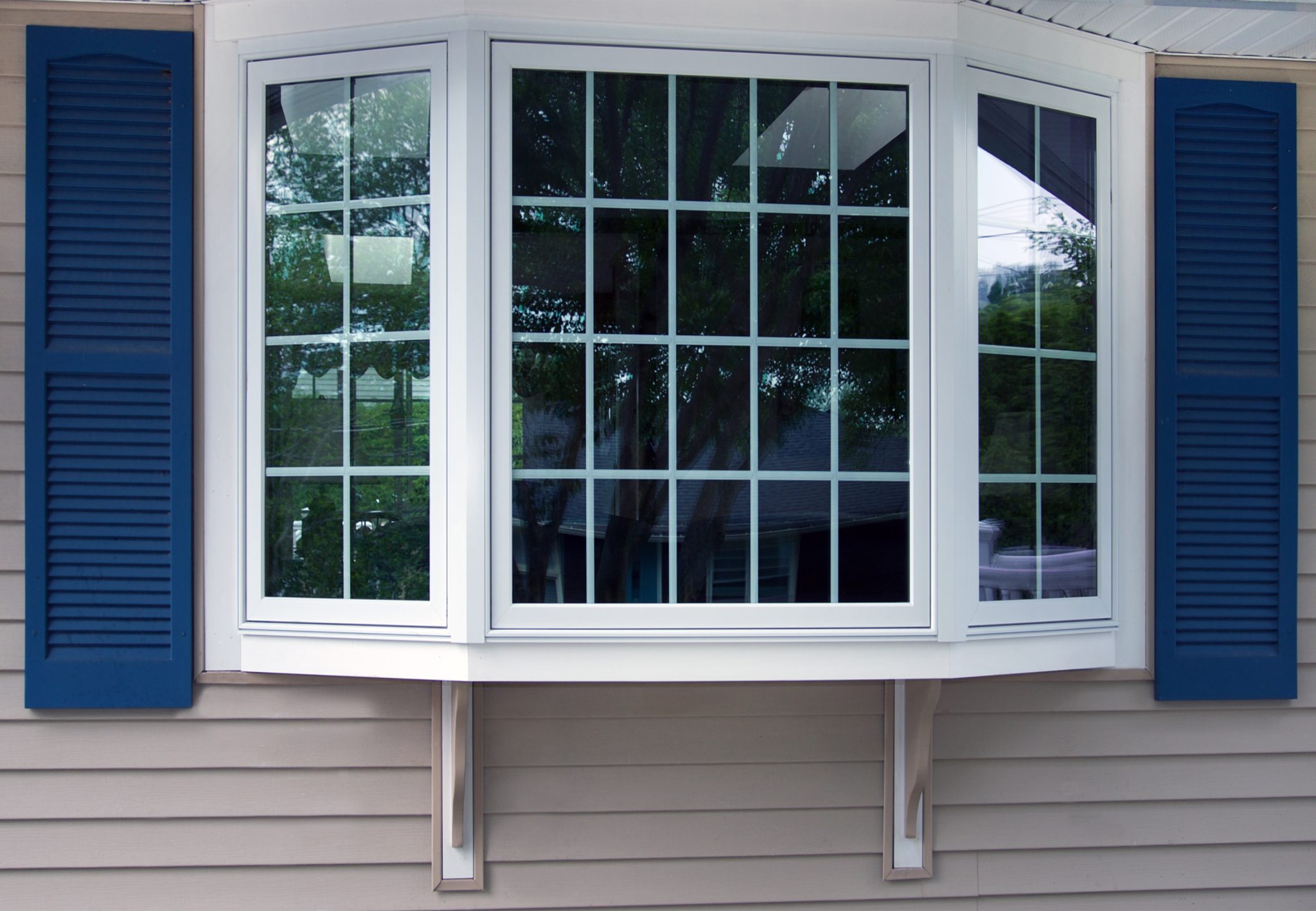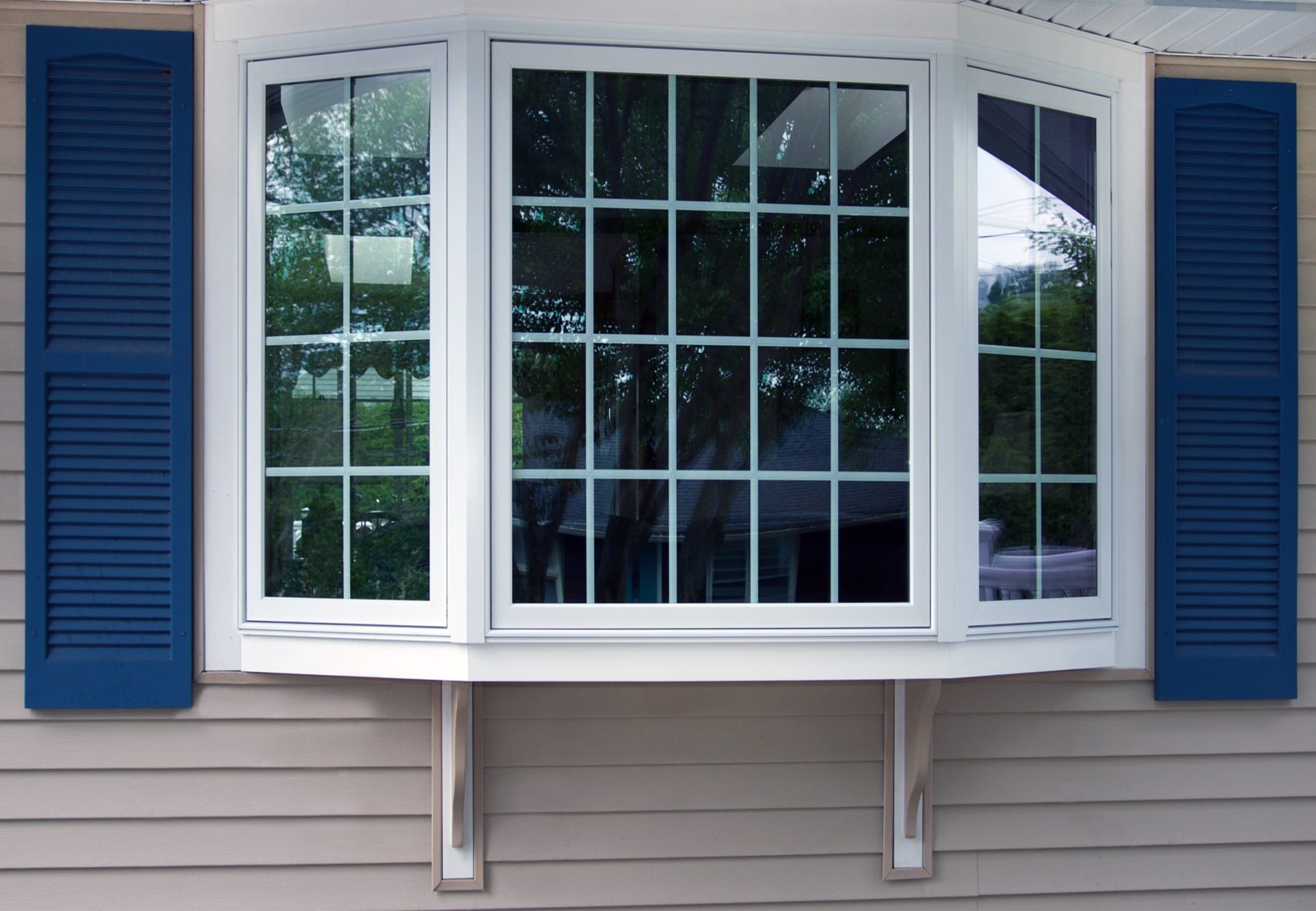 Casement Windows
Casement windows are hinged on one end and can be swung outward to provide ventilation. Casement windows are very energy-efficient compared to sliding windows, because they seal tightly when closed. They can open left to right or vertically, depending on the opening.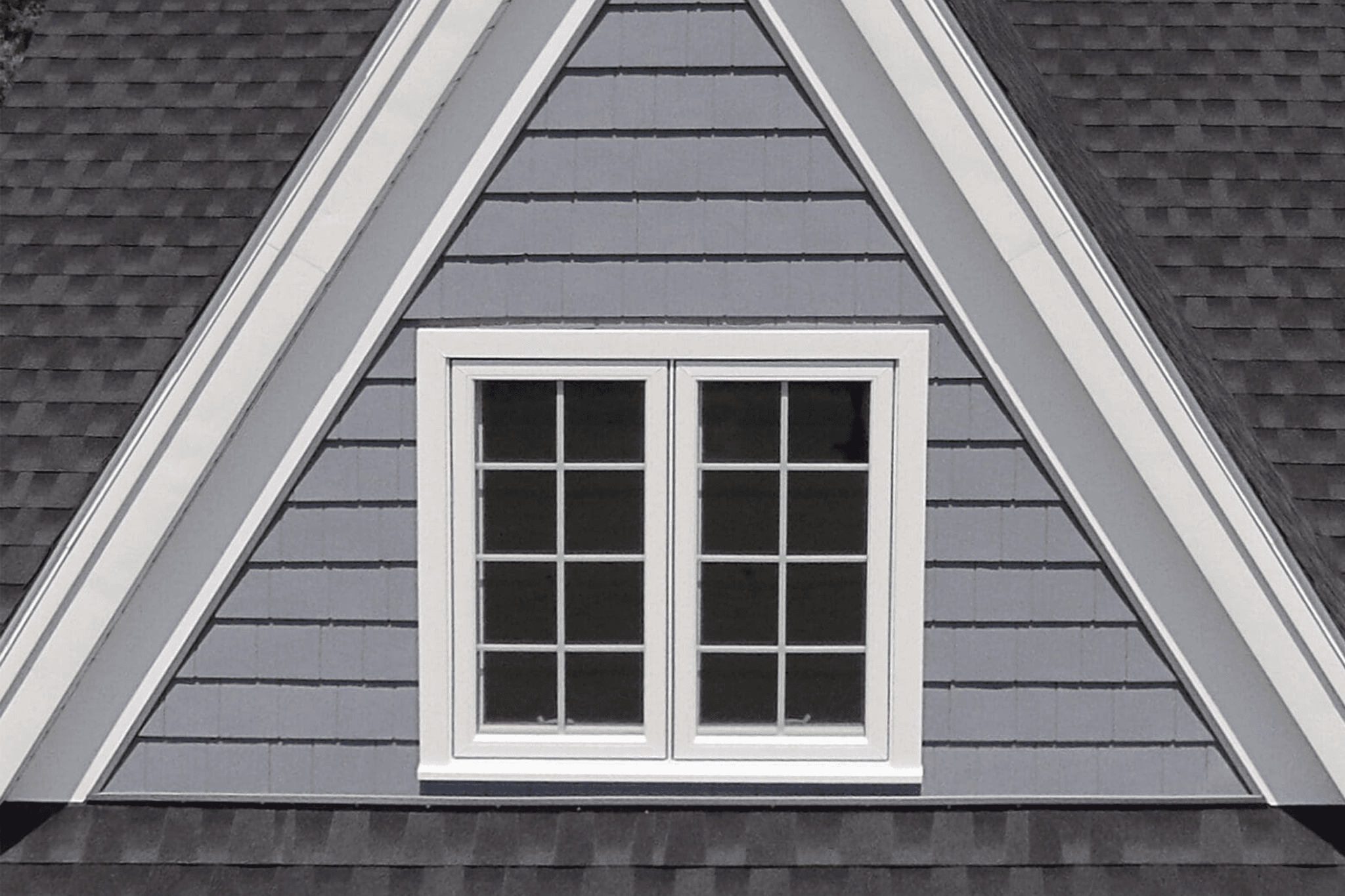 Picture Windows
Picture windows are large windows that offer a wide, picture-like view onto the world. A picture window may offer a single pane of glass, or it may be broken down into several panes. They are fixed and are designed to let in plenty of light.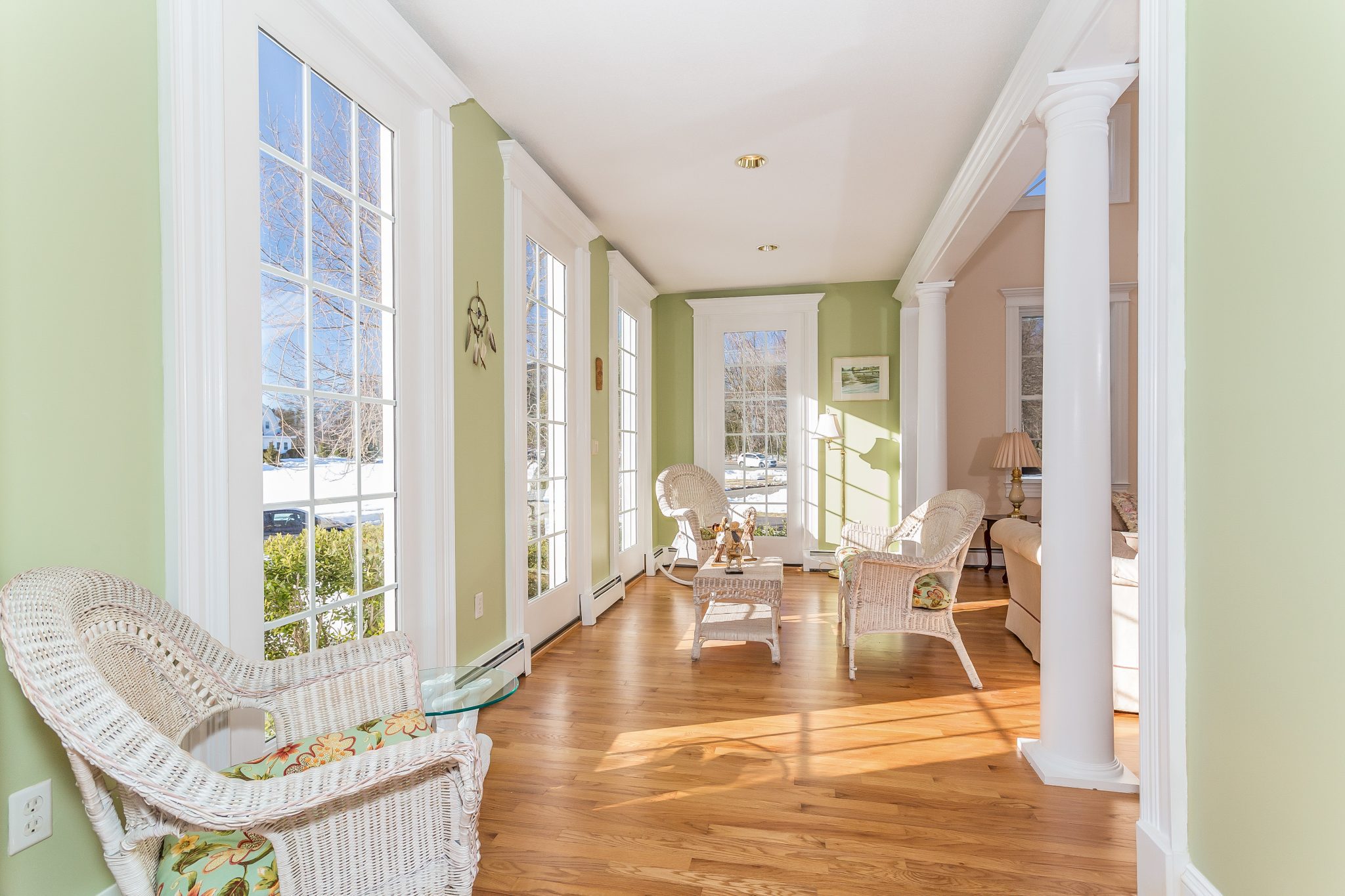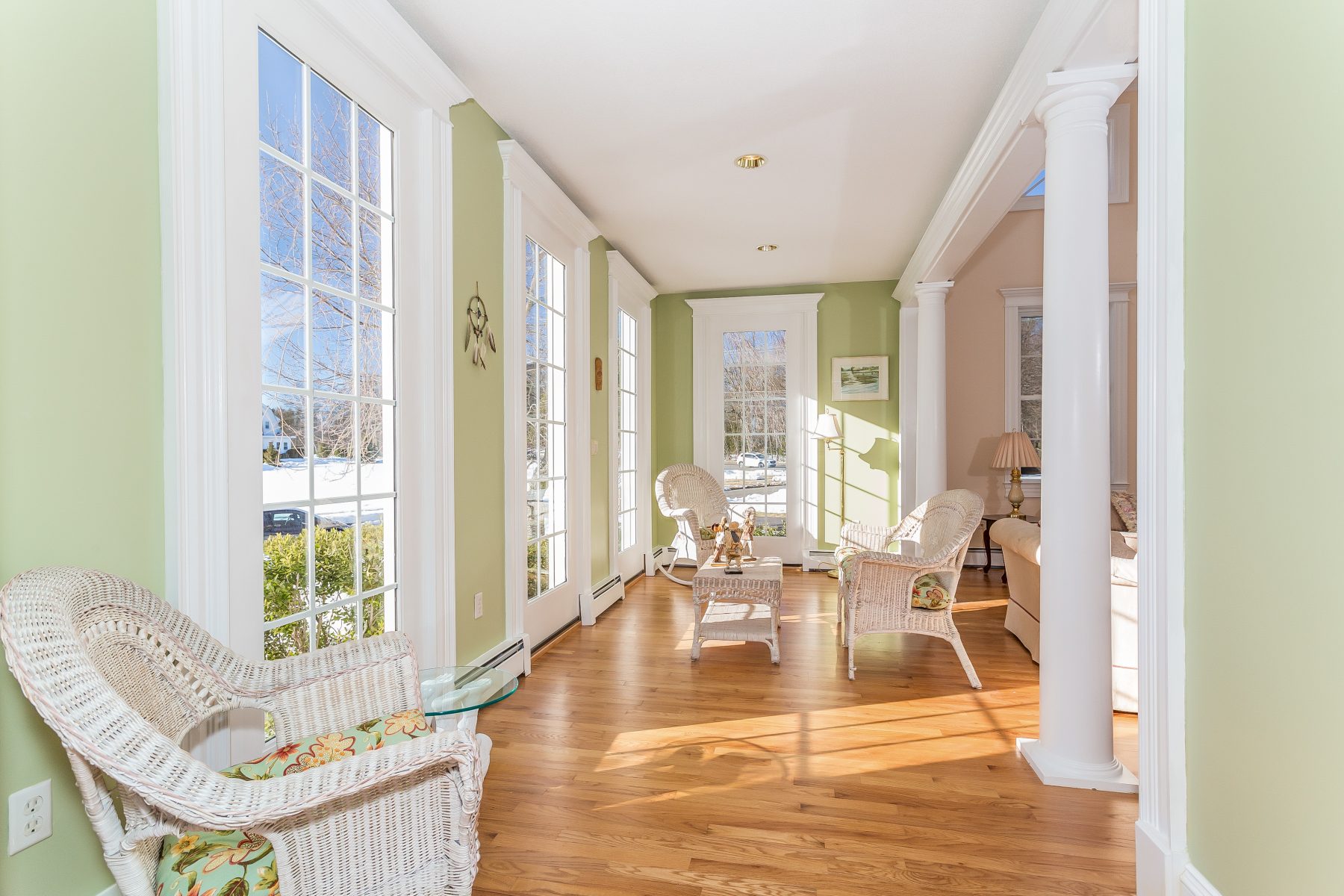 Awning Window
Awning windows tilt out from the bottom. When open, the window itself forms an awning, protecting the opening from rain.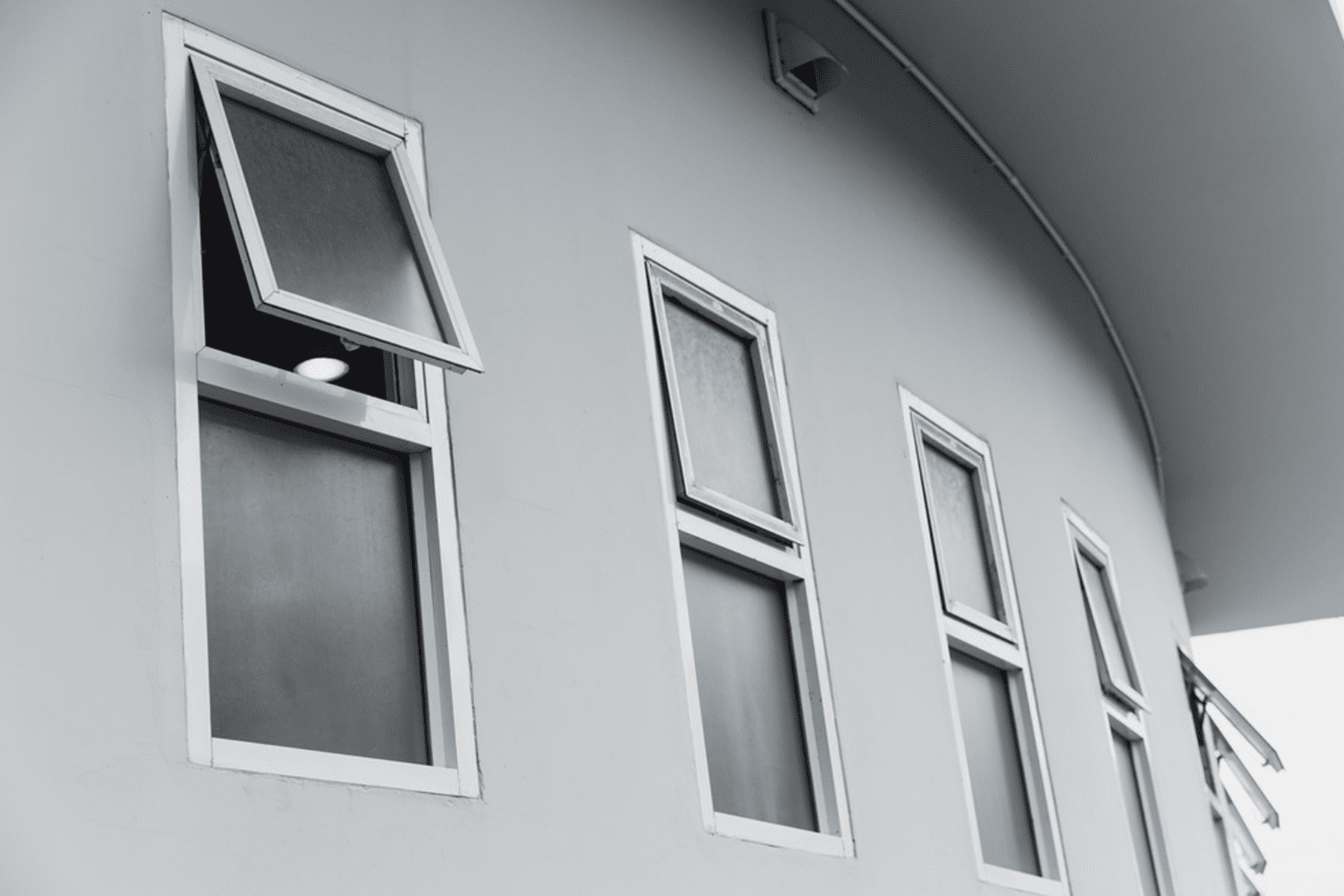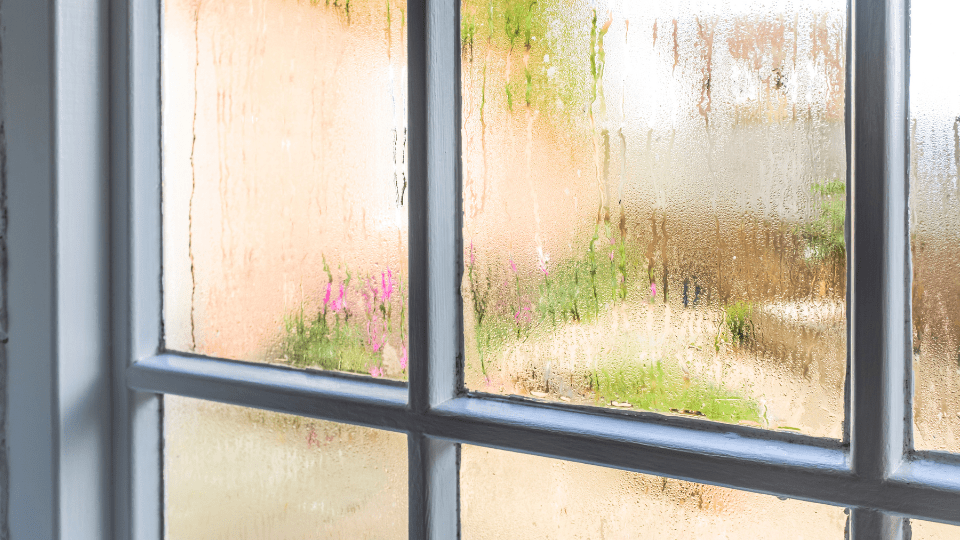 Windows are often the first feature that people notice about your home, but they do more than improve the look of it. They are your viewport upon the world and help to keep your home cool in the summer & warm in the winter.
Your windows may also be a source of energy loss in your home. The average home may lose up to 30% of its heating and cooling energy through leaky windows and doors. So installing efficient windows for your home may prevent heat loss and air leakage, and ultimately help you save money on your energy bills. Having your window replacement service done by a trusted professional can reduce future window replacement cost as well. Northeast Home & Energy specializes in the sales and installation of Low-E glass replacement windows – the best option for reducing energy loss in your home.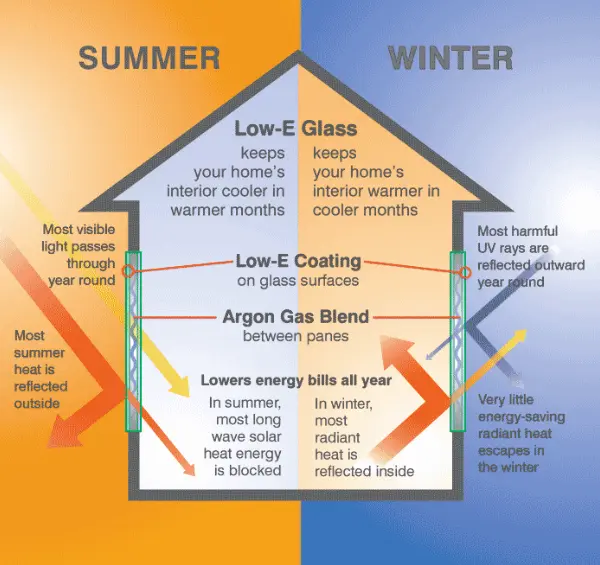 Energy may escape through a window's frame or glass. The frame may be made of wood, aluminum, or composite material. Glass has a greater surface area, resulting in a greater source of energy loss and highlighting the need for more energy-efficient windows. Low-E is coated with a thin layer of metal-oxide film. The Low-E glass coating reduces the amount of ultraviolet (UV) light, infrared light, and heat that escapes from your home without reducing the amount of light entering. This helps to keep the temperature inside your home consistent, reducing your heating and cooling bills.
Hard Low-E coating – This coating is applied during the manufacturing process, producing a more durable or hard bond.
Soft Low-E coating – This coating is applied to pre-cut glass. Soft coat glass is more energy-efficient but more delicate than hard Low-E glass.
Energy Star Windows
All Energy Star windows come with a label providing an energy performance rating from the National Fenestration Rating Council (NFRC). In addition, the label states the u-value (resistance to heat flow), solar heat gain coefficient (amount of solar radiation emitted), and visible transmittance (transmission of visible light).
Increases energy-efficiency

Reduces UV damage to your fabrics

Prevents water condensation on the glass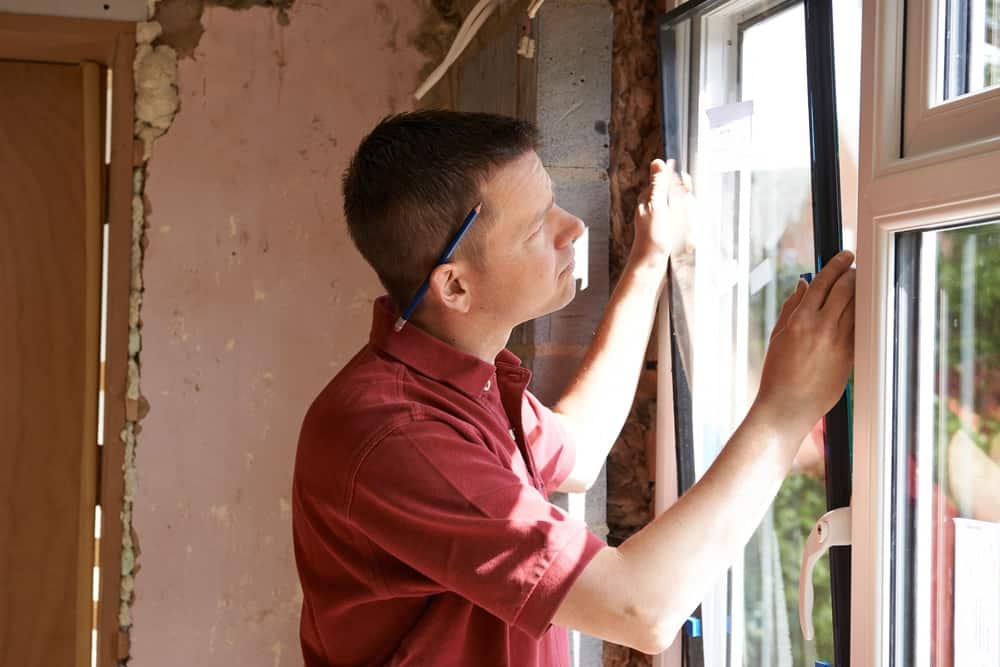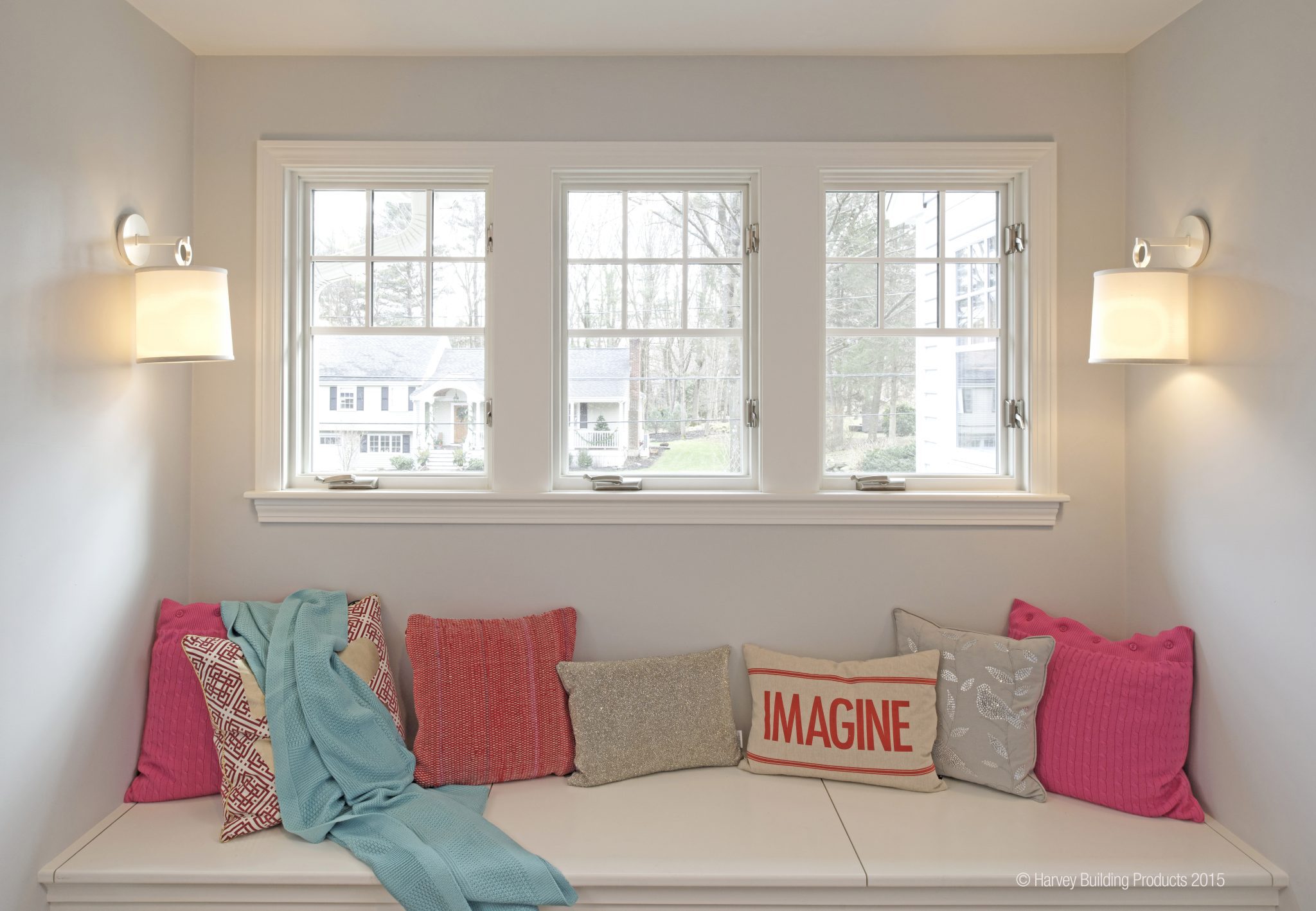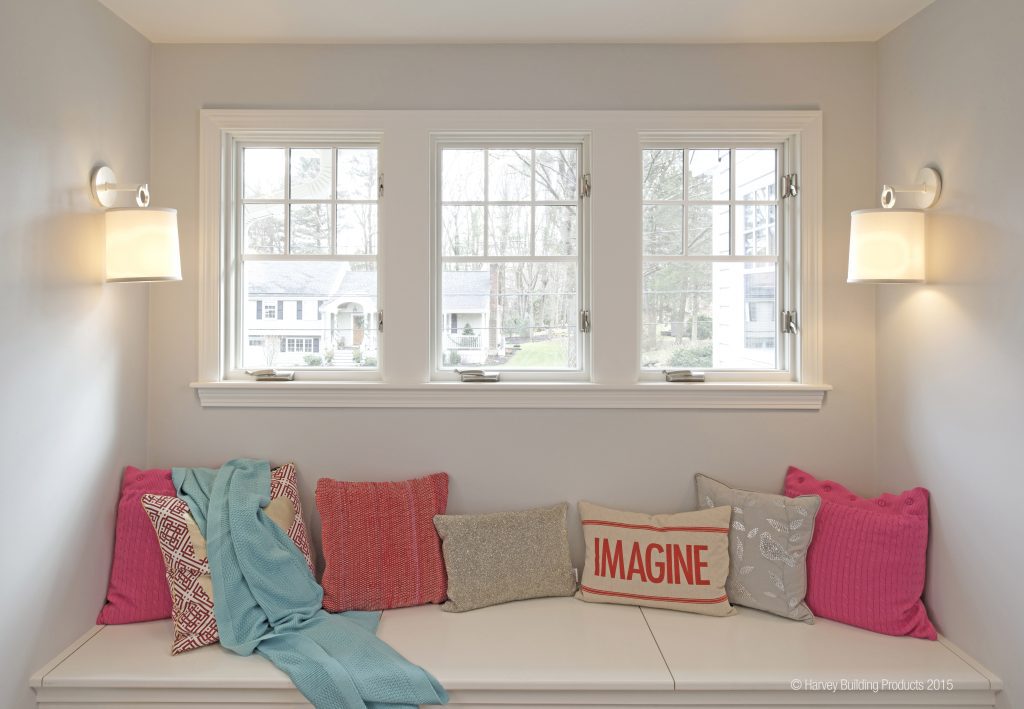 In addition to Low-E glass, argon-filled glass can make your home more energy-efficient. Argon is a non-toxic, odorless gas sealed between the panes of glass. This provides a layer of insulation, further increasing energy efficiency.
However, installing energy efficient windows need to be done professionally to prevent air and water from leaking around the window frame. The window specialists at Northeast Home & Energy can ensure that your window installation is done correctly to provide years of trouble-free service. Contact our top-notch window installers for a free estimate.
We needed some updates around our house....windows, siding, some roof shingles. Everyone at Northeast was very professional and efficient, always communicating with us on delivery and installation dates. We couldn't be happier with the products used, and the service staff was extremely skilled and courteous. Highly recommend Northeast for your home needs.

They installed new Harvey windows in our home & they did an incredible job. So happy with their work! Knowledgeable reps and helpful manager's .Quality materials. Per My electric bill, I used 555 less kWh Jan 2022 than in Jan 2021.. (replaced 5 windows and one sliding back deck door)Thank you very much.

We are very satisfied with our experience working with Northeast. Northeast is reliable, a pleasure to work with, responsive to calls/emails/questions/etc, and hires outstanding and reliable contractors. Randy, the foreman, and his team are extremely hard working, honest, and determined to satisfy the customer. I would highly recommend Northeast for residential or commercial work relating to anything from gutters, windows, insulation, doors, and so many other projects!! A+++

Charles G.
20:54 06 Aug 21
They did a great job changing the windows of my apartment. Very professional, clean and fast. The windows looks great… Wanderley F.
01:50 29 Jul 21
My landlord had new windows put in and northeast home and energy was who he used. They were great positive fast very thorough and did amazing job I had never been so impressed at windows before but these windows are amazing and the dedication they put in to keep place clean and to move things out of way and just to finish on timely manner was so amazing . Thank you for ur awesome new windows and the amazing hard work you guys did as well as having an amazing attitude and positive environment while working. You guys truly rock notine complaint and thats amazing from me saying that.

I have had Northeast Home & Energy work on my house twice. Both times they exceeded my expectations.The first time was in 2012 when they resided my house. It's beautiful and I've been happy and have had no issues since it was installed.The second time was in 2021 to replace my front door (original from 1937), update the windows and door on a three-season room, and replace a rotting deck. The result is a beautiful room that I absolutely love that is going to last another 84 years.Buz is always fair and honest with what a project is going to cost and was great about keeping me informed. And Tom worked with me at every stage to make sure I was happy with how everything was coming together and made sure everything was done right. He took incredible care and has such pride in his work.I am beyond happy with how it turned out.

Karen ZImmer J.
23:50 30 Mar 21
Michael was a top notch point of contact for us to utilize for our project. We installed new windows and doors throughout our home and the outcome was amazing. The individual who performed the installation was professional and the work was impeccable. Thank you again for a job well done!

Matthew D.
18:21 26 Jun 20
Northeast did a great job on installing vinyl siding and windows on my house. High quality work, good communication, neat and professional work area. Would highly recommend Abington
Acton
Acushnet
Arlington
Ashburnham
Ashby
Ashfield
Ashland
Athol
Attleboro
Auburn
Avon
Ayer
Barnstable
Barre
Bedford
Bellingham
Belmont
Berkley
Berlin
Bernardston
Billerica
Blackstone
Bolton
Boston
Bourne
Boxborough
Boylston
Braintree
Brewster
Bridgewater
Brockton
Brookfield
Brookline
Buckland
Burlington
Cambridge
Canton
Carlisle
Carver
Charlemont
Charlton
Chatham
Chelmsford
Chelsea
Clinton
Cohasset
Colrain
Concord
Conway
Dartmouth
Dedham
Deerfield
Dennis
Dighton
Douglas
Dover
Dracut
Dudley
Dunstable
Duxbury
East Bridgewater
East Brookfield
Eastham
Easton
Erving
Everett
Fairhaven
Fall River
Falmouth
Fitchburg
Foxborough
Framingham
Franklin
Freetown
Gardner
Gill
Grafton
Greenfield
Groton
Halifax
Hanover
Hanson
Hardwick
Harvard
Harwich
Hawley
Heath
Hingham
Holbrook
Holden
Holliston
Hopedale
Hopkinton
Hubbardston
Hudson
Hull
Kingston
Lakeville
Lancaster
Leicester
Leominster
Leverett
Lexington
Leyden
Lincoln
Littleton
Lowell*
Lunenburg
Malden
Mansfield
Marion
Marlborough
Marshfield
Mashpee
Mattapoisett
Maynard
Medfield
Medford
Medway
Melrose
Mendon
Middleborough
Milford
Millbury
Millis
Millville
Milton
Monroe
Montague
Nantucket
Natick
Needham
New Bedford
New Braintree
New Salem
Newton
Norfolk
North Attleboro
North Brookfield
North Reading
Northborough
Northbridge
Northfield
Norton
Norwell
Norwood
Oakham
Orange
Orleans
Oxford
Paxton
Pembroke
Pepperell
Petersham
Phillipston
Plainville
Plymouth
Plympton
Princeton
Provincetown
Quincy
Randolph
Raynham
Reading
Rehoboth
Revere
Rochester
Rockland
Rowe
Royalston
Rutland
Sandwich
Scituate
Seekonk
Sharon
Shelburne
Sherborn
Shirley
Shrewsbury
Shutesbury
Somerset
Somerville
Southborough
Southbridge
Spencer
Sterling
Stoneham
Stoughton
Stow
Sturbridge
Sudbury
Sunderland
Sutton
Swansea
Taunton
Templeton
Tewksbury
Townsend
Truro
Tyngsborough
Upton
Uxbridge
Wakefield
Walpole
Waltham
Wareham
Warren
Warwick
Watertown
Wayland
Webster
Wellesley
Wellfleet
Wendell
West Boylston
West Bridgewater
West Brookfield
Westborough
Westford
Westminster
Weston
Westport
Westwood
Weymouth
Whately
Whitman
Wilmington
Winchendon
Winchester
Winthrop
Woburn
Worcester
Wrentham
Yarmouth