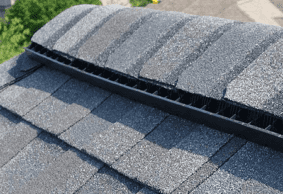 Ridge vents are the most important aspect of non-electric roof ventilation. They are installed along the roof peak, allowing warmer air (naturally rising and collecting in your attic) to escape.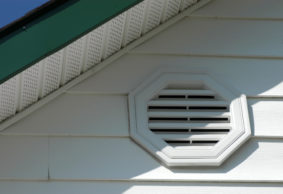 Gable vents are screened and installed near the crest at the end of a gable. This encourages hot air to exit and fresh air to enter the attic, keeping your home cool and comfortable.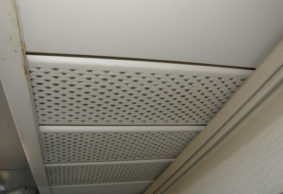 Soffit vents are installed on the underside of your home's eaves. They work best with ridge and gable vents to provide even more ventilation.
Soffit vents are placed up high to effectively ventilate your home by letting warm air escape your attic.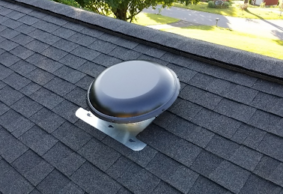 Powered attic ventilators (PAVs) or attic fans can be mounted on your roof, the attic floor, or the end of your roof's gable. PAVs contain an electric fan regulated by a thermostat that expels hot air from the attic during warm months.
Are you concerned that your roof is improperly or poorly ventilated? Ask one of our roofing experts at Northeast Home & Energy about improving and increasing ventilation with ridge, soffit, or gable-end vents. There's no need for a new roof installation to install these roofing materials; we can add them to an existing roof. Our experienced roofers can answer all your questions and assist you in selecting the perfect ventilation system and quality materials for your roof and attic space.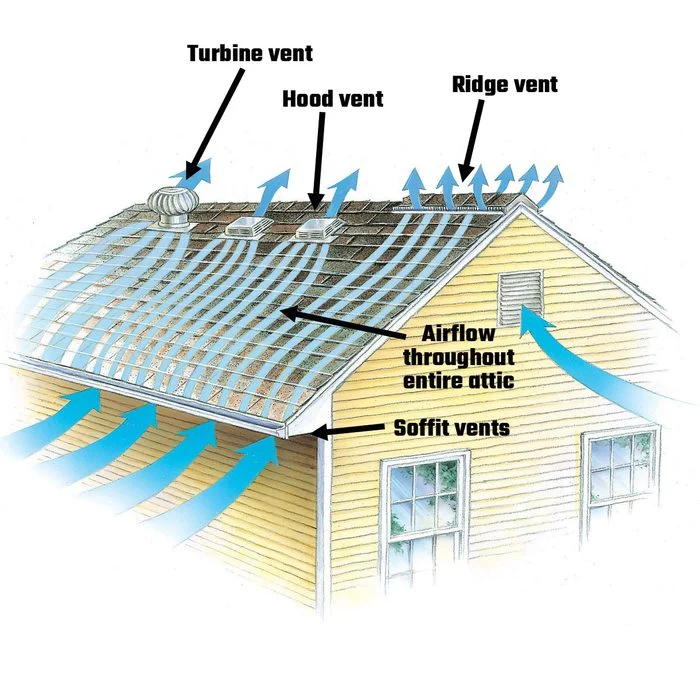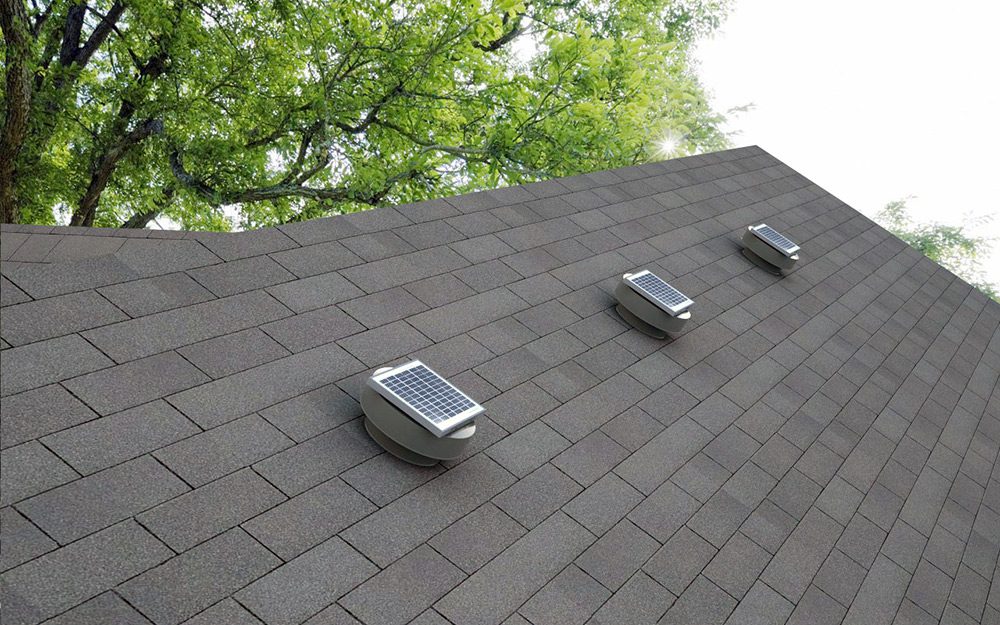 There is no one-system-fits-all for roof ventilation. The best roof ventilation system for your home and residential properties depends on the climate and the shape of your roof. When your roof and attic are properly ventilated, it can minimize heating and cooling costs by keeping your home cool in the summer and warm in the winter. Proper roof ventilation also keeps humidity to a minimum and can help prolong the life of roofing systems and shingles.
In warm weather, a well-ventilated roof lets warm air escape through your attic, which naturally keeps your home cooler. In cold weather, roof ventilation and attic insulation work together to keep snow on your roof from melting, refreezing, and creating ice dams. Ice damming can collect water that leaks into your home.
Northeast Home & Energy's team of professionals has decades of experience installing & repairing soffit, gable, and ridge vents on your roof. New England chooses us for all their roofing needs, whether it be a roof repair or a roof replacement. Contact us for a free estimate on ridge vent replacement, or your next roofing project.