Your home is central to your life and likely one of your most significant investments. Are you wondering if your roof needs replacement? We can advise you with an honest assessment of your roof.
Northeast is a locally owned and family-run roofing business that has been serving your neighborhood since 1980. We insist on complete honesty and transparency with homeowners and guarantee all our quality work by offering industry-leading warranties. In addition, we provide personalized roofing services to every homeowner we work with by treating your home's roofing project as though it were our own.
Protect it with a durable and reliable roof expertly installed by Northeast Home & Energy.
Contact our excellent customer service today and make an appointment for a free roof estimate!
Choosing the right material for your home's roof is an important decision. Whether your priority is visual appeal, a long-standing warranty, or durability to withstand the New England climate, we offer a wide range of solutions to satisfy all of these preferences. As you consider your roofing material options, our roofing experts will speak with you about important factors you should consider: the slope of your roof, material cost, and aesthetics.

We are a GAF Master Elite® contractor. This title means we have proven ourselves to go above and beyond industry standards. When your roof is installed, you are assured a dependable, skillful contractor.
We love our new roof! The Northeast Home & Energy crew did a great job. We have a small home, so it didn't even take all day. The cleanup was meticulous as well. Our project manager, Kyle, kept great communication from start to finish answering all our questions. We are very impressed with their care and professionalism, and pleased with the warranty too. Thanks so much!

I called because there was a small leak in my roof, and although I'm really handy, I don't know the first thing about roofing. Kyle came by right on time, and in about 5 minutes showed me exactly what the issue was. Seeing that it was small, he essentially told me I could handle it myself and save myself money. He even gave me a tube of caulk and wouldn't take money for it. He could have easily charged me a few hundred dollars to do it and I would not have questioned it.This speaks to a level of integrity that is priceless. While it seems a small thing, it shows that Kyle, and therefore this company, does things the right away, or at least in a way that resonates with me. Kyle also told me that the roof, while in good shape, will probably need to be replaced in the next two or three years. When that comes, I know who we will be calling.

Northeast replaced the roof of my house and I am very satisfied from the job they did. Really professional, good quality and excellent communication and support. It was great working with this company and I highly recommend them.

I had Northeast energy come thru the MassSave program. They added insulation to different areas of our roof lines and sealed piping from our air conditioning system. The team was very professional. They explained their plans and shared pictures before and after their work. They were a pleasure to work with.

When gathering quotes for my roof replacement job, Kyle from Northeast was the only person who actually got on the roof to inspect the old roof's condition. It makes a lot of sense to have the person providing the quote get hands-on, I think.After deciding to go with them, I felt like the price was fair, they were flexible and provided multiple options in the contract, the work was completed in one day, and the crew and office personnel were very easy to work with. Would definitely recommend Northeast H&E to others.

John and his staff provided a quick and fair estimate for my roof. Once agreed he scheduled it to my schedule, arrived on time and completed in one day without any issues. It looks beautiful and the quality of materials used is excellent. I would highly recommend John and Northeast Home & Energy!

Great partnership with outstanding results. I have had this company do multiple jobs for my home. All new roof, all new front doorway, reframe extra-large picture window. Every job has come beautiful and with quality.

I contacted Northeast Home & Energy a few weeks back after seeing one of their trucks to get a quote about re-doing my 23 year old roof. Michael G came out and took a look. Very clear in explaining what he thought we needed and breaking down what the how the price worked out and how their teams would work. Very nice and professional and was a pleasure working with him through the process. 10 days later their crew showed up and were down before the days was over. The final product looks amazing. I was thoroughly impressed with the crew and how they took care to move some fragile decorations and items out of the way so they would make sure they were not broken and put them back when they were done. Their cleanup job when they were done was excellent, all scrap was in the dumpster and all sharp materials are account for and cleaned up. Overall I am highly pleased with Michael G, the crews at Northeast, and the whole process. Would highly recommend.

Professional, knowledgeable and courteous service. Kyle did a great job in fixing our roof that had a small leak. Highly recommend!

The crew did the job in one day. The roof looks so great. I did my research on the shingle and they use 50 year shingles which is unusual for Nantucket. My last roof lasted only 14 years and it is good to know that I won't have to worry about the roof for years.The only downside was that there were a lot roofing nails around the house which is hell on car tires. But to my surprise they had a roller magnet that picked up all (hopefully) of the nails.All around good experience. Great product, great warranty, great service, and best of all GREAT price. I highly recommend them.

We recently had our roof replaced for our office building. The entire process from our first inquiry to the last clean-up went flawlessly. Kudos to Michael G. for his responsiveness and for insuring everything ran so smoothly. This company did a great job, was on-time, clean and charged a fair price. Highly recommended.

I chose Northeast Home & Energy because when I checked their website, their reviews were top notch and I liked the fact that it was a family run business for over 40 years, having come from a similar background. Richard gave me a quote that was reasonable, and I had no idea that new roofs can now last 50 years, and that the warranty is transferable to the new owner should you sell the home. BONUS!! The roofers were professional, efficient, and very tidy. I highly recommend this company, as my experience was awesome!! ⭐️⭐️⭐️⭐️⭐️

Northeastern were incredible! They installed my new roof in one day! They organized everything and made sure all my fencing and plants were fully protected while removing the old roof. I have a dog so they also made sure there were no nails left behind with a special machine that picks up nails. Not only that but our new roof has a lifetime warranty which reduced my home owners insurance. I can't say enough good about our experience with Northeastern Home & Energy! Thank you so much.

Northeast did a terrific job replacing our front door and roof. Very professional and excellent workmanship. John was great to work with and kept us well informed.

This review is LONG overdue.Every day is a time to be grateful for all we have: family, friends and especially for good, caring people who Truly make a difference in our own lives as well as in other lives around us.Mark Johnson, of M.A. Restoration, has always been our "go-to"-person for help to repair and update our home. When we asked Mark for a roofer-reference, he contacted John Prunier of Northeast Home and Energy (North Grafton) to help solve our problem after our former roofer "dropped the ball" by leaving us without hope of finishing a barely-begun roofing project. John came immediately to our aid. He coordinated the removal of our 22-year old roof by: taking care of the required town fee; stripping the old shingles off; repairing of all the leaks; removing old boards; and, by straightening a dip in the roof. Then he replaced the entire rooftop of our house and attached-garage by installing extremely high, A+-quality, GAF architectural shingles. John never left our side. He kept us updated every day via phone, email and often, he came in person to see if we had any questions or any other needs regarding the roof. He had to search everywhere in his vast network to find enough shingles that matched the partial shipment that the former roofer had left behind months before in our garage. After several days of searching, he found the exact color-match and number of extra shingles we needed in another state! John also contacted Mike, the owner of The Dumpster Diver, who gave us a dumpster to help complete the roofing project.John Prunier is a caring, dynamic person who successfully and effortlessly coordinated every last detail of this roofing project to its completion. We now have the roof we needed two years ago thanks to this extraordinary man and his expertise. We recommend John Prunier without reservation for his integrity, extraordinary work ethic, coordinating skills, and whose extreme generosity brought a very bad situation to an outstanding and satisfying conclusion.

If you're in the market for a roof you need to include these guys in your bids. Their team did a great job on the roof. When they tore the roof off they found some additional issues with the house and we're still able to fix those and get the roof done in a day. Mike was a great rep to work with. Will definitely go back to them for the next projects on my house.

We needed some updates around our house....windows, siding, some roof shingles. Everyone at Northeast was very professional and efficient, always communicating with us on delivery and installation dates. We couldn't be happier with the products used, and the service staff was extremely skilled and courteous. Highly recommend Northeast for your home needs.

Northeast replaced my roof, which involved removal of two layers of old shingles, plywood replacement, install of water barrier (entire roof) and new flashing and shingles. Excellent communication with John before, during and after the work. Team of 6 arrived at 7:30AM and completed the job, including cleanup, by 7:00PM. Everything was done just as John said it would be. New skylights look great and operate as advertised (solar blinds). Thank you Northeast!

I just had a new roof installed by Northeast Home & Energy. Michael G was very helpful and easy to work with. The work crew was fast, efficient and really knew what they were doing. I'm so happy to have chosen this company to help protect my biggest asset! We are very pleased with the wonderful job done by Northeast in replacing our 28 year old roof. The team worked very hard and very quickly and efficiently and finished the job in two days.We were also appreciative of the attention that John Prunier, Northeast VP, gave to our job. He made sure everything was done the way we wanted it and explained everything that we wanted to know. We would recommend Northeast to anyone needing a new or replacement roof.

I had a new roof installed and I am very pleased with the workmanship and complete cleaning after the installation .😉

Charles A.
16:36 23 Jun 22
Northeast Home and Energy is wonderful to work with. Richard is professional and courteous -the crew was awesome-they got my roof reshingled safely and quickly. My new roof looks wonderful and performs beautifully in high wind and storms. I would highly recommend them!

Northeast home is the best company I've had the pleasure of doing business with. They confirm appointments, call and text and then perform excellent service! Today, Kyle Houston arrived earlier than expected and repaired our rubber roof in short time!Kyle is very knowledgeable and is a pleasure to work with.I highly recommend this company for your roofing needs!

We had a new roof installed by Northeast Home and Energy. From the estimate to work completion, Mike Goldstein was knowledgeable, informative and responsive. There were some unexpected issues but Mike and his team handled it professionally and quickly. Installers were efficient, quick and hardworking. When the job was done, they cleaned up and left the place cleaner than before the installation of our new roof. We HIGHLY recommend Northeast Home and Energy. And give Mike a raise! 🙂

I enjoyed working with Buz and Richard to get a new roof. They were very professional, their guys were on time, did an excellent job and excellent clean up. I would highly recommend this business for you homes needs. I found them to be honest and communicated with me every step of the way. I would definitely use them again if I have a need for my home.

Manuela F.
21:25 14 Jul 21
Bill was very professional would always answer Calls,Messages and Emails. Also me the loan approval go very smoothly with no interruptions Came to the house to check on the workers Including meeting John and Richard I would recommend this company too everyone that is looking for vinyl siding and roofing done to their house

My experience with Northeast Home and Energy was terrific. I called and explained that I had a leaking roof due to shingles blowing off and needed the shingles on the back side of my house replaced. The project manager Kyle was here quickly and we discussed the job. I had an estimate within 2 days and approved the quote. The job was completed about 2 weeks later and within a day they were finished. Nice neat work, you wouldn't know they were there. Kyle and one of the owners came by and asked if I was satisfied and if there was anything else I needed. Very happy with the whole experience and would highly recommend Northeast to anyone. I also failed to mention that they were the only company of the 3 I called and left messages with that called me back. If your experience is like mine, you won't be disappointed.

Richard was an outstanding representative of Northeast Home & Energy. He was extremely responsive, clear and concise with his estimate and explaining the process, and checked on the progress of the roof installation in addition to following up after it was complete. The 50 year transferrable warranty was one of the primary selling points enabling us to quickly sell our home. Extremely happy we went with Northeast Home & Energy.

John is awesome! He was super informative, conscientious, and kept me updated throughout the whole process. They scheduled my roof replacement faster than expected and the crew worked so hard to get the job done in one day. I was amazed at how quickly and efficiently they worked. After working a 12 hour day they left my yard and driveway spotless, if not for the lovely new roof, you'd never have known they were here. Couldn't have had a better experience! I will definitely contact Northeast for future home improvement projects.

colleen M.
00:56 18 Jun 20
I had an appointment with another roofing company and they said we are so busy at this time our earliest appointment is 9 days from today. I then called North East and got the job done within the hr. Thank You so much Kyle

My deck replacement was a difficult job requiring customization and creativity. Tom is an amazing professional capable of addressing even the most difficult challenges. The deck sits on top of my garage so a rubber roof is required underneath the deck. Previous leak issues were addressed and they no longer exist! Buzz quoted aggressively and held to his quote. I am very pleased with Northeast and would provide a solid recommendation, especially if Tom is the craftsman doing the work. Asphalt Singles
Most asphalt roof shingles used today are technically known as asphalt fiberglass shingles because of the fiberglass mat embedded in the shingle that provides an extra measure of strength and tear resistance.
These shingles are affordable, easy to install, durable, and available in a wide variety of colors, which makes them the most popular type of roofing for sloped roofs. Premium grades of "laminated" asphalt fiberglass shingles are typically warrantied for 50 years.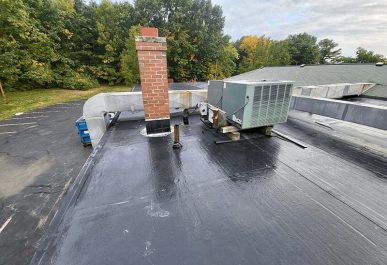 Rubber Roofing
Frequently used for garage and porch roofing, Rubber roofs have a long lifespan and can withstand harsh New England weather conditions.
After years of research and development, there is finally rubber roofing that is thin, dependable, and waterproof. Also known as ethylene propylene diene monomer (EPDM) roofing, rubber roofing is ideal for flat or mostly-flat roofs on homes. EPDM has many benefits, including being resistant to tears, rips, and inclement weather.
Metal Roofing
Metal roofing is durable and has many available styles & colors to complement your home's appearance.
When you choose metal roofing, you decide between factory-formed and finished roofing panels, or roofing panels that are cut and shaped on-site. Metal roofing works best on simple, flat roofs and installation of metal roofing is also non-invasive. Northeast Home & Energy can install most new metal roofs directly on top of your old existing roof with no without the need to remove the old material.
Our thorough roof assessment will help clarify what action you need to take to address any damage or problems you have, including:





Damaged / Missing Shingles
Damaged / Missing Caulking
Decayed rubber boots around pipes

Deteriorated shingle granules
Cracked chimney or missing caps


Removal
The process begins with removing all old roofing materials and evaluating the condition of the roof deck. At this time, we complete all necessary repairs.

Ice & Water
Our experienced roofers install a leak barrier along the eaves, valleys, and around chimneys to help keep water out of the most vulnerable areas of the roof.

Underlayment
Next, we lay down synthetic roof deck protection on the remainder of the roof. This underlayment that provides a critical extra layer of protection between your shingles and your roof deck.

Drip Edge
Install drip edge along the eaves and rakes. This helps to divert water away from the fascia and protect the underlayment & roof deck.

Starter Shingles
After this, starter strip shingles are applied to the eaves and rakes of the house to ensure that strong wind does not rip off your shingles.

Shingles
After starter strip shingles, we install durable, high-quality Timberline HD asphalt shingles.

Ridge Vent
Ridge vents are placed along the roof's peak. They work to release heat & moisture that could weaken your home's structure and invite mold & mildew.

Ridge Cap
Finally, our roofing experts install ridge cap shingles to the hip and ridge areas of the roof, making your home more resilient against leaks and high winds.
A one-day roof installation is typically accomplished through efficient planning, coordination, and a skilled team of roofing professionals. If you want the standard asphalt shingles and have a roof of 3,000 square feet or less, it is definitely possible to get it done in one day!With an appropriate number of experienced installers and a calculated plan to get the job done right, progress happens very quickly. Although repair needs or sudden changes in weather can change the completion time, we work hard to minimize delays.
Pre-installation assessment: The process begins with a thorough assessment of the existing roof by a qualified professional from Northeast Home & Energy. We will evaluate the condition of the roof, identify any underlying issues, and determine the scope of work required for the replacement.
Material selection and delivery: Once the assessment is complete, the homeowner can work with Northeast Home & Energy to select the appropriate roofing materials, such as shingle type, colors, etc. We will then order the materials and ensure their timely delivery to the project site.
Preparation: On the day of installation, the crew from Northeast Home & Energy will arrive at the site with all the necessary tools, equipment, and materials. They will take steps to protect the property, such as covering windows and landscaping, to prevent damage during the installation process.
Removal of old roofing: The existing roof will be carefully removed, ensuring that any underlying structural components or sheathing are not damaged in the process. The crew will dispose of the old materials in a responsible manner.
Repairs and preparation: If any repairs or modifications are needed to the underlying structure, they will be addressed at this stage. The crew will also inspect and replace any damaged or rotten sheathing to ensure a solid foundation for the new roof.
Installation: With the roof properly prepared, the crew will begin the installation of the new roofing materials. They will follow industry best practices, manufacturer guidelines, and local building codes to ensure a high-quality installation. This may involve laying down underlayment, applying flashing, and then installing the selected roofing materials.
Finishing touches: Once the main installation is complete, the crew will focus on adding finishing touches, such as installing ridge vents, chimney flashing, and any other necessary accessories. They will also clean up the work area, removing debris and ensuring that the property is left in a tidy condition.
It's important to note that the timeline for a one-day roof installation can vary depending on factors such as the size and complexity of the project, weather conditions, and any scheduling conflicts.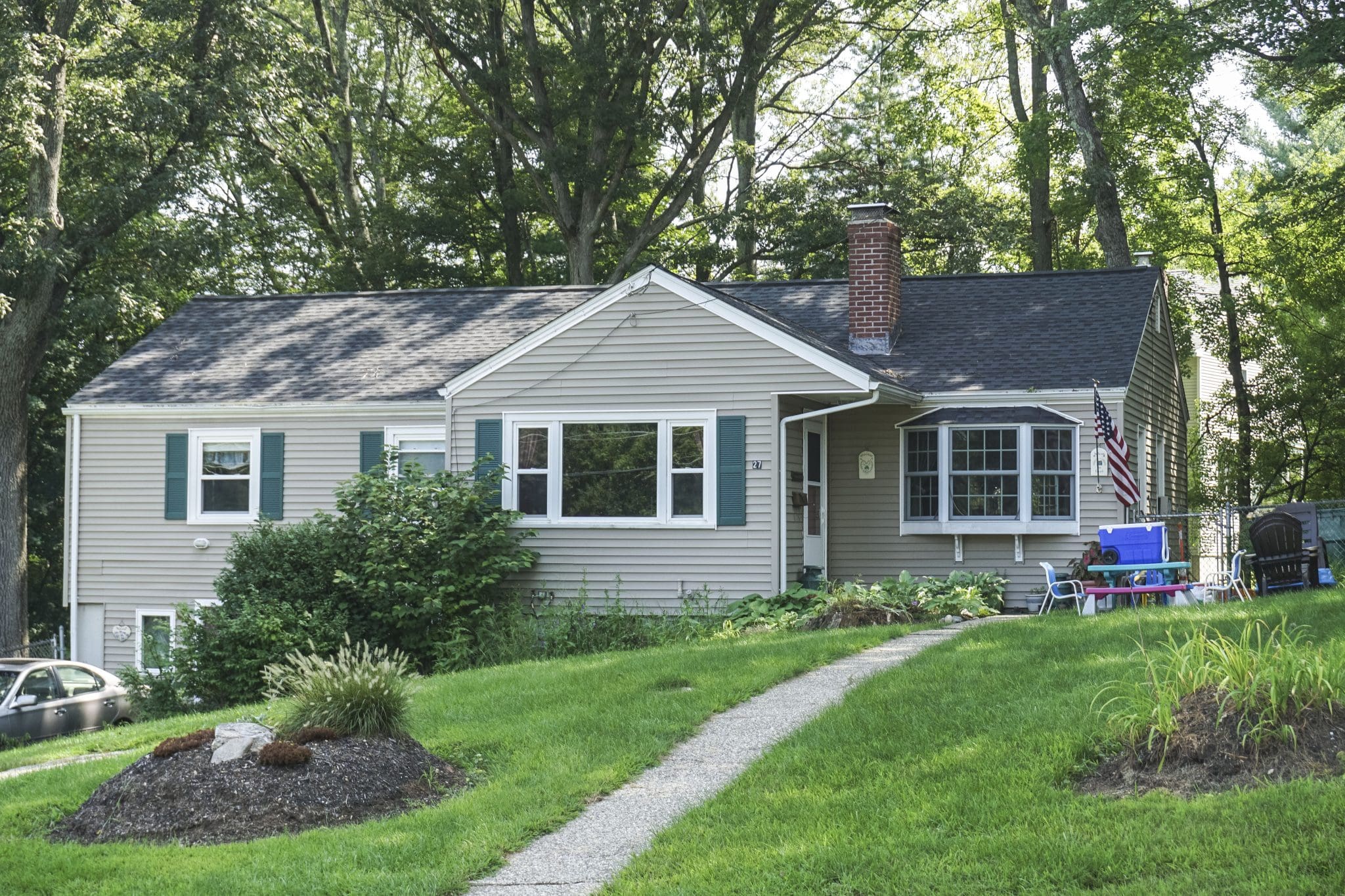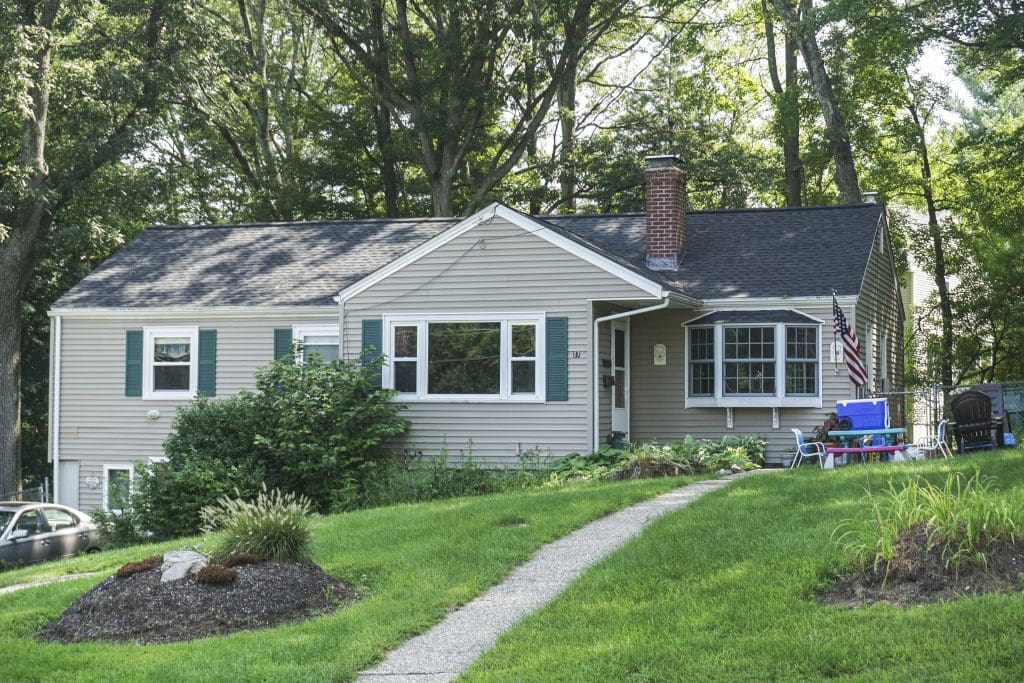 Roofs are far more complicated than most people think. They rely on a roofing system that stabilizes shingles, keeps moisture out of your home, and allows attics to ventilate.
We ensure an efficient and effective roofing system by having our skilled roofers use the highest quality materials. As a family-run business, we're dedicated to completing every job with speed, quality, and attention to detail so that your family is safe & comfortable.
We stand behind our work and care about the quality & durability of our products – that's why GAF, America's choice in roofing materials, has recognized us as a Master Elite™ contractor.
Thinking about replacing your roof?
Worried about how construction will affect your daily routine? Here at Northeast Home & Energy, we understand that replacing your roof is a big decision. You do not want it to impact your day-to-day routine any longer than necessary. That is why we can offer a one-day installation in many cases, depending on the size of your roof, the weather, and a few other factors.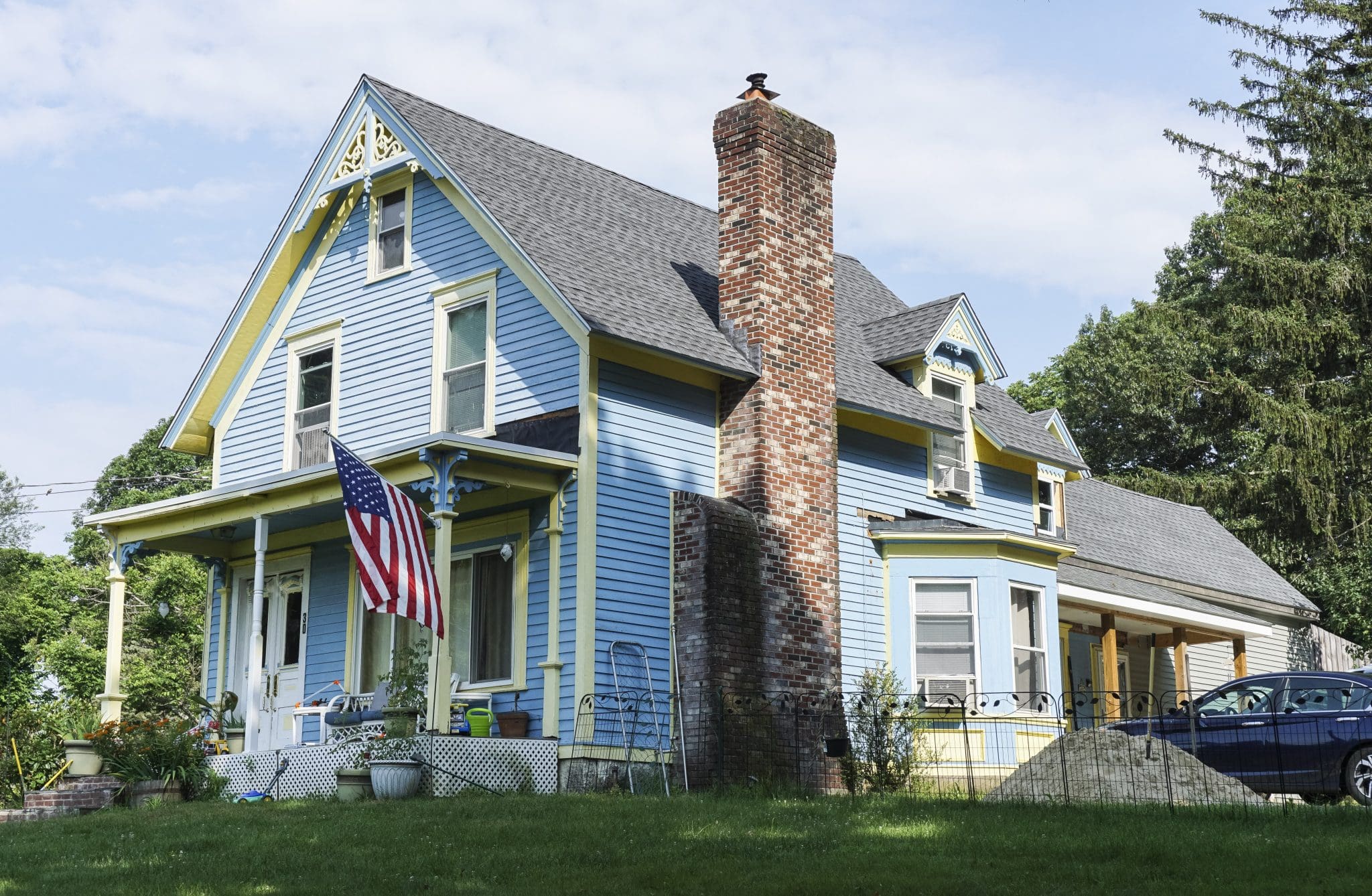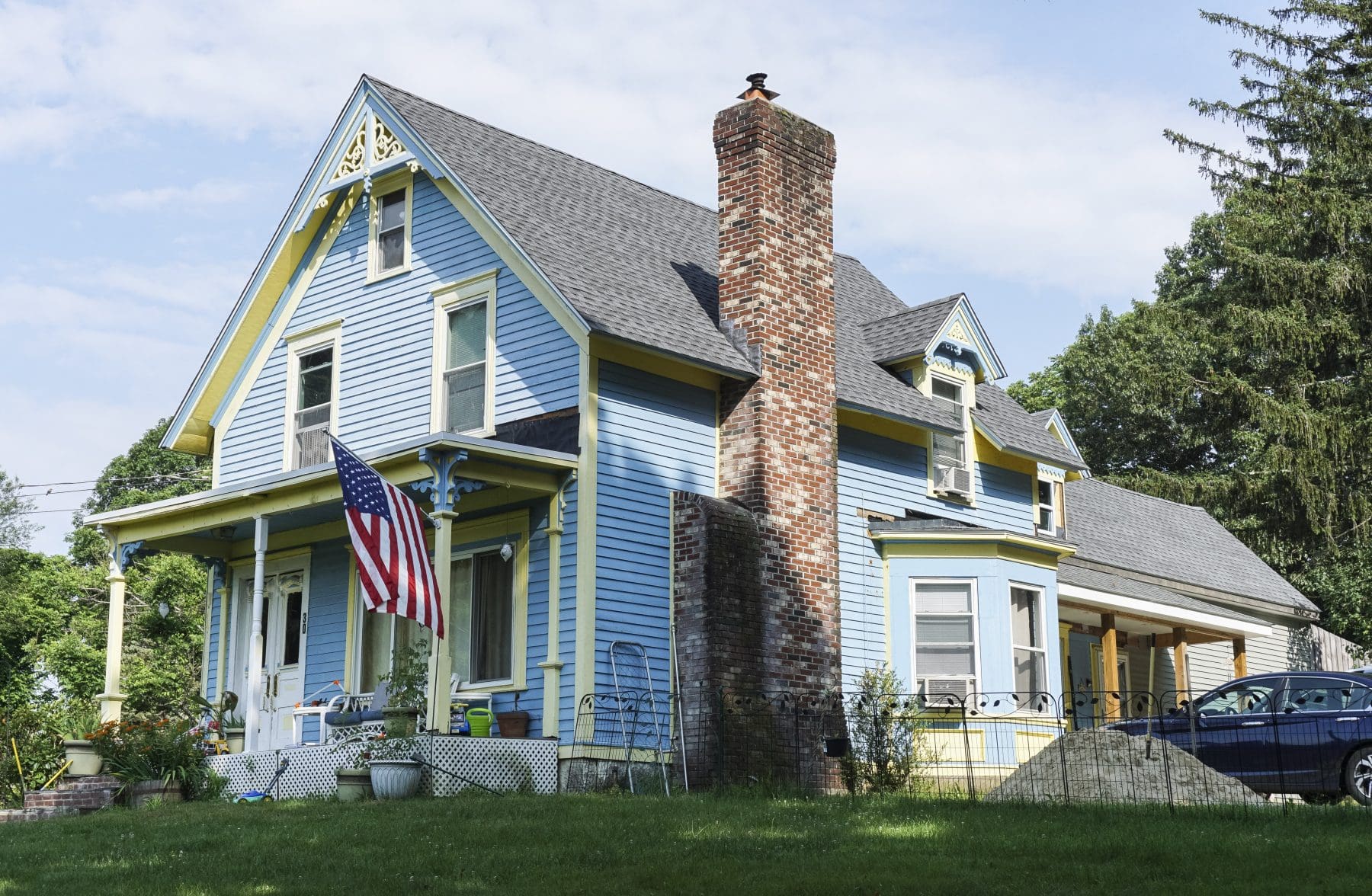 For many of our homeowners, Northeast Home & Energy is a one-stop shop for roofing, siding, windows, insulation, and more. If your new roof is part of a larger project, getting it done in one day helps you get that much closer to completion.
At Northeast Home & Energy, we care about you and your home. Our commitment to your long-term satisfaction means that we're focused on your needs from start to finish. We will provide personal attention and take care of your property before, during, and after the job. To find out if your home qualifies for a one-day roof installation, contact us or request a free estimate today!