CertainTeed 5 Star Vinyl Siding
CertainTeed is helping siding professionals to differentiate themselves and help build their business. With the CertainTeed 5-Star Contractor Program, the premier contractor program in the industry, contractors are truly treated as partners. CertainTeed offers industry-leading training programs, as well as sales, marketing, and business-building tools, to provide contractors with the professional credentials necessary to stand out in today's marketplace. Plus, CertainTeed makes it easy for homeowners to find knowledgeable, skilled, and trustworthy professionals. No other program is more all-encompassing or more focused on partnering with contractors for success. Because at CertainTeed, we understand that when our contractors succeed, so do we. To qualify as a CertainTeed 5-Star Contractor, a contractor must successfully complete the following elements: Master Craftsman coursework, Continuing Education coursework covering product installation, sustainable building, & business best practices, proof of Worker's Compensation (where required by law) & General Liability insurance, maintenance of a high rating with the Better Business Bureau, and using CertainTeed's high-quality products in the work they perform.


GAF Master Elite® contractor
Because of GAF's stringent standards, only 3% of all roofing contractors have qualified as Master Elite® contractors! Choosing a GAF Master Elite® contractor is your assurance that you'll be dealing with a quality, reputable, and dependable professional contractor – not a "fly-by-nighter."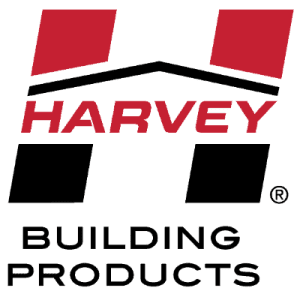 Harvey Windows
Harvey is a leading manufacturer and distributor of high quality building products. Founded in 1961, Harvey is a privately-held, growth-oriented corporation headquartered in Waltham, MA. Harvey manufactures superior quality, attractive windows, doors and porch enclosures right here in the Northeast. Harvey recently constructed a state-of-the art manufacturing facility featuring additional automation, an in-house testing lab, and a dedicated recycling area to help preserve our natural resources. Harvey is one of the few U.S. manufacturers who design all of its own window products.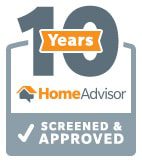 HomeAdvisor
HomeAdvisor provides homeowners the tools and resources they need to complete their home improvement, maintenance, and repair projects. With HomeAdvisor, homeowners can view average project costs, find local prescreened home professionals, and instantly book appointments online.

Azek Decks
AZEK Decks are 100% Smarter Than Wood™. They are designed to inspire and engineered to last beautifully. Browse through each collection to see how they've used the latest in materials science innovation to protect your deck. Discover the AZEK difference and how they engineer the best high-performance building materials available.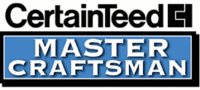 CertainTeed Master Craftsman
The CertainTeed Master Craftsman program provides building professionals with advanced training and education. Completion of these courses demonstrates a higher commitment to the industry.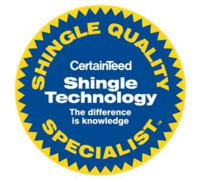 CertainTeed Shingle Quality Specialist
The Shingle Quality Specialist program helps contractors gain increased understanding of the design and manufacturing process of shingles.
Certified Contractors Network
Certified Contractors Network provides the most effective consulting services available to contractors. The CCN provides high quality resources and training to help members perform among the best in their industry.
EPA Lead-Safe Certified
Contractors who are lead-safe certified receive training and education on the dangers of lead exposure and the best techniques for creating a safe environment & using the right products.

GAF CARE Certified
GAF Center for the Advancement of Roofing Excellence provides roofing professionals with educational programs to enhance quality roofing practices.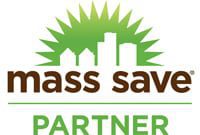 Mass Save® Partner
What is a Home Energy Assessment?
An Energy Specialist will assess your home's current energy use, provide a custom list of energy-saving recommendations, and will help you develop a plan to make your home more energy-efficient. What you should expect:
A Home Energy Assessment usually takes 1.5 to 2.5 hours
All key decision-makers should be present at the assessment
The specialist will help you develop an energy savings plan and explain applicable incentives
Your no-cost Home Energy Assessment will include:
A personalized report outlining recommended energy-efficiency improvements
Installation of no-cost immediate savings measures such as light emitting diode (LED) light bulbs, programmable thermostats, and water saving devices, as needed
Screening for eligibility for the ENERGY STAR® refrigerator rebate
Air Sealing and Insulation specification
Learn about rebates and incentives
Your custom home energy report will include all applicable rebates and incentives, such as:
75% up to $2,000 toward the installation of approved insulation improvements
No-cost targeted air sealing
Generous rebates on qualifying energy-efficient heating and water heating equipment
The opportunity to apply for 0% financing for eligible measures through the HEAT loan program

Mastic Certified Preferred Contractor
Mastic Certified Preferred Contractors are held to the highest standards of professionalism and quality while maintaining excellent standing with the BBB.

Owens Corning Preferred Contractor
Owens Corning Preferred Contractors must meet strict standards for professionalism, customer service, and business stability.
Trex Decking
Since 1996, Trex has invented, defined, and perfected the composite deck category with a lineup of low-maintenance, high-performance, eco-friendly products that fundamentally change the way we live outdoors. It's no wonder so many happy deck owners consider Trex the best decking material.
Vinyl Siding Institute
Vinyl Siding Institute members are certified to use top-of-the-line vinyl siding products, the most up-to-date techniques & equipment, and provide excellent service