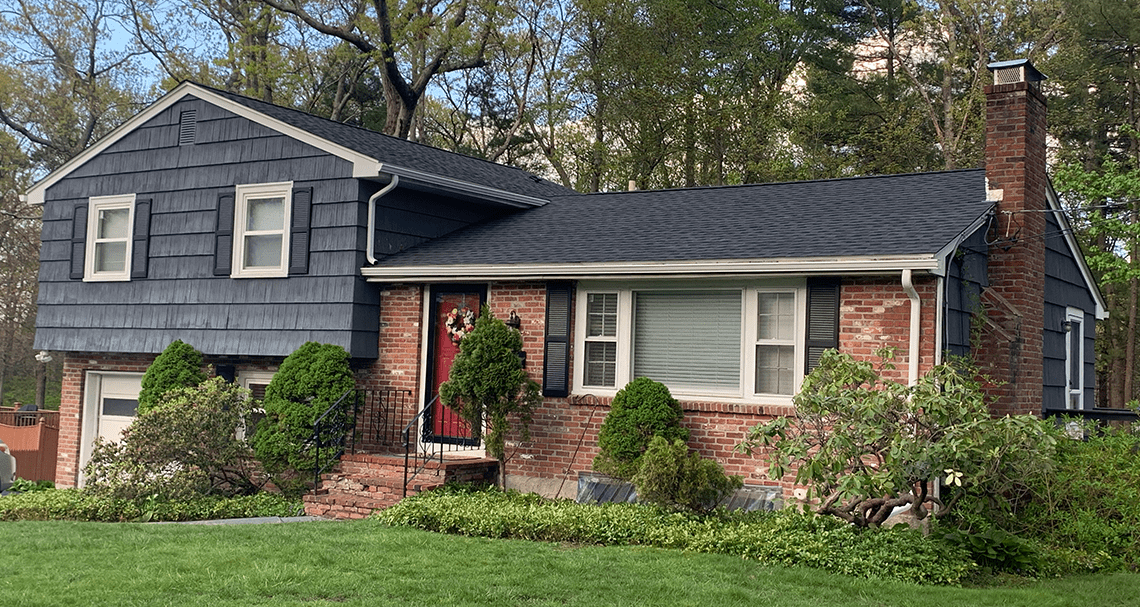 When you want to repair, replace, or upgrade your roof, you must work with the best expert roofing contractor services to complete your roofing project on time and within budget. If you live in Randolph, MA, Northeast Home & Energy, an A+ rated accredited BBB business for over three decades, and a GAF Master Elite Contractor is an excellent choice.
But before we explain the reasons for this claim, you must first consider a few things to determine whether Northeast Home & Energy could be the right choice for your project.
Whether you need residential roofs or commercial roofing services, consider the factors below when evaluating your potential roofing contractors in Randolph, MA.
A reliable and effective roofing contractor that provides quality services attracts positive online reviews and word-of-mouth. That is why you should conduct background research on every roofing contractor you consider. It will help you understand what previous clients think about them.
Read online reviews on social media and review sites to establish their reputation. If possible, rely on recommendations and referrals from family, friends, and colleagues. There is no better word-of-mouth from happy customers.
Northeast Home & Energy has hundreds of positive reviews on Facebook, HomeAdvisor, Google, etc.
Experience and expertise of roofing contractors
You should only work with well-established companies. Though not exclusively, the longer the company has been repairing and installing roofs, the more experienced and knowledgeable they are about roofing systems.
After finding a roofing contractor in Randolph, MA, that has been in the business for years, check their portfolio and past projects. It will help you gauge whether the contractor has expertise working on projects like yours based on their outcome. Ask them for a list of references to ensure they are satisfied.
Northeast Home & Energy has over 40 years of experience and over 15,000 satisfied customers.
Fees and costs of professional roofing services in Randolph, MA
The fees and costs the expert roofing contractor charges should match your budget for your project to be successful. While considering Randolph roofers, ask for their estimates for your project and compare them. Many, like Northeast Home & Energy, provide estimates freely.
As you try to minimize costs, keep in mind that it's likely that lower prices mean lower quality, and neither do higher prices for higher quality. You must find the balance between price and quality.
How to compare roofing estimates
While comparing roofing estimates, it is not just the project's total cost that is important. Instead, you should consider the cost in relation to the following:
The scope of work to check whether the cost matches the work they will do.

The quality and type of roofing products and materials to ensure they meet your expectations.

The labor quotes each contractor copies to check whether they match the complexity of the home improvements project and the prevailing labor rates.
Get free estimates for your roofing needs here.
Considering these key factors helps you understand what makes up each quoted cost and determine which delivers the most value.
Certification and insurance
Certified professional roofers that have been tested and evaluated by authorities and are qualified. That should give you some assurance that they know what they are doing. For example, the certifications of the Better Business Bureau and the Roofing and Siding Contractors Alliance (RSCA. Inc) prove the contractor meets their standards. Additionally, if they fail to fulfill their part of the contract, the license makes it easier to report them.
You should also ensure your Randolph roofing company is insured. In case of an accident while roofing, their workers' comp insurance and liability insurance, if they have one, will cover the costs.
Local roofing companies
If there are roofing companies in your locality, they should be your first consideration. Locals are familiar with local building codes, so they can ensure compliance. It is also much easier to evaluate their track record and understand their reputation.
It is also much easier to reach local roofing companies in case of something goes wrong during the project than roofing companies from far away. But you shouldn't settle for low-quality work just to work with local companies. That is why if you're in Randolph, MA, your best choice is Northeast Home & Energy.
You should also assess the company's customer service and communication based on the first few encounters and check their warranty. Also, don't forget to read all the contract details to ensure you aren't overlooking any terms.
After choosing the best roofing contractor in Randolph, MA, discussing the terms, and receiving the contract, you must go through all the contract details and read between the lines. It will help you see if you missed anything and get clarification on vague areas.
Some of the things you should specifically watch out for in the contract to ensure you are getting a fair deal and the contract protects your interests include the following:
Payment terms, with a focus on hidden costs

Scope of work expected

Warranties

Permits and licenses

Cleanup and debris removal

The contractor's insurance

Termination clause
Taking an extra interest in these areas while reading and rereading the contract will help you determine whether it protects your interests.
The cost of replacing your roof varies depending on several factors, such as the complexity of the roof design, the type of roofing and materials used, and your region. It also includes the cost of removing and disposing of the old roof.
According to Forbes, new roof installation costs between $4 and $40 per square foot, including labor and roofing materials. That is about $4,000 to $40,000 to replace a 1,000-square-foot roof. The wide range is because of the many different types of roofs you can choose.
You should consult your expert roofing contractor in Randolph to get a more accurate estimate after considering all your property details.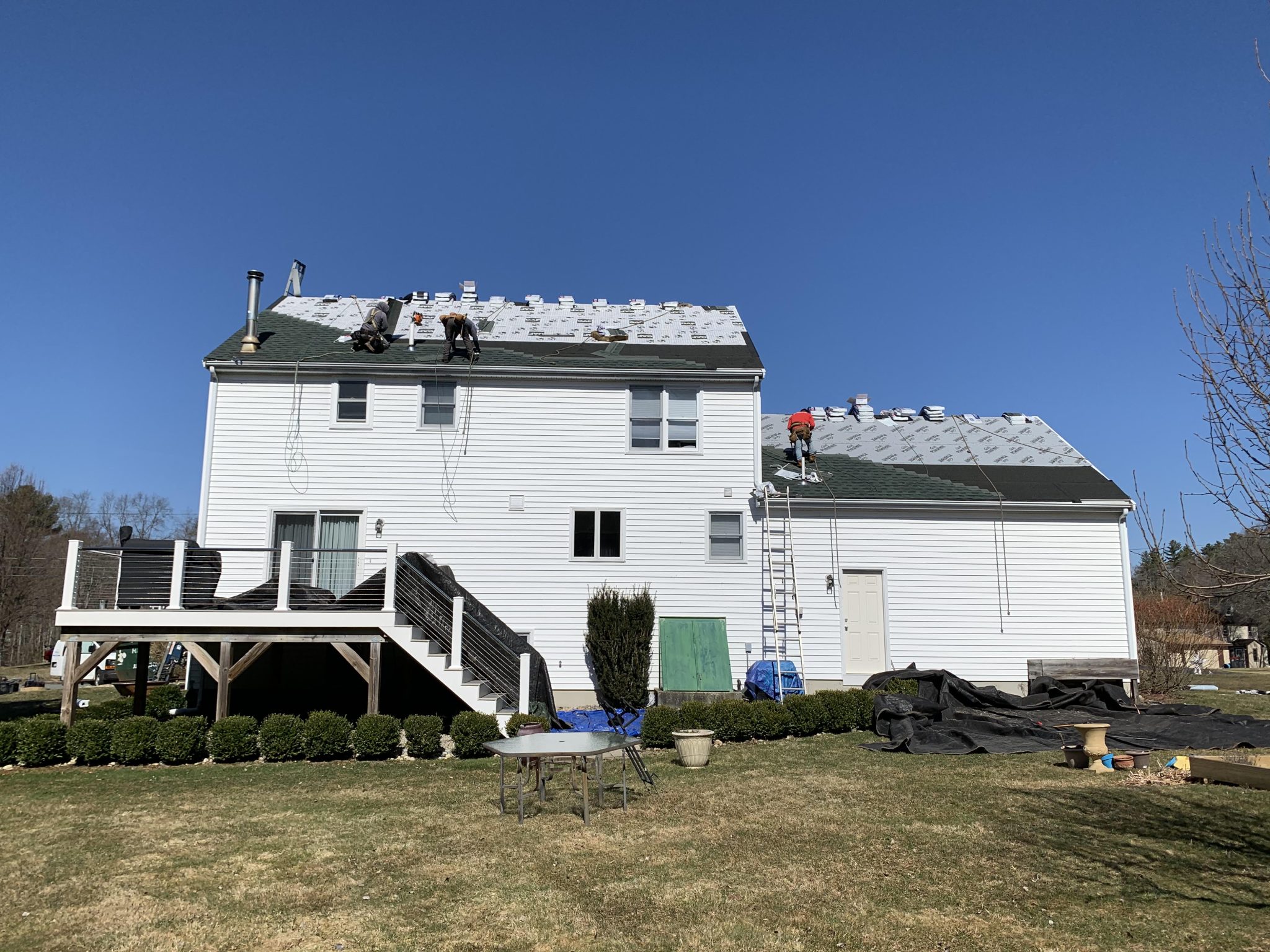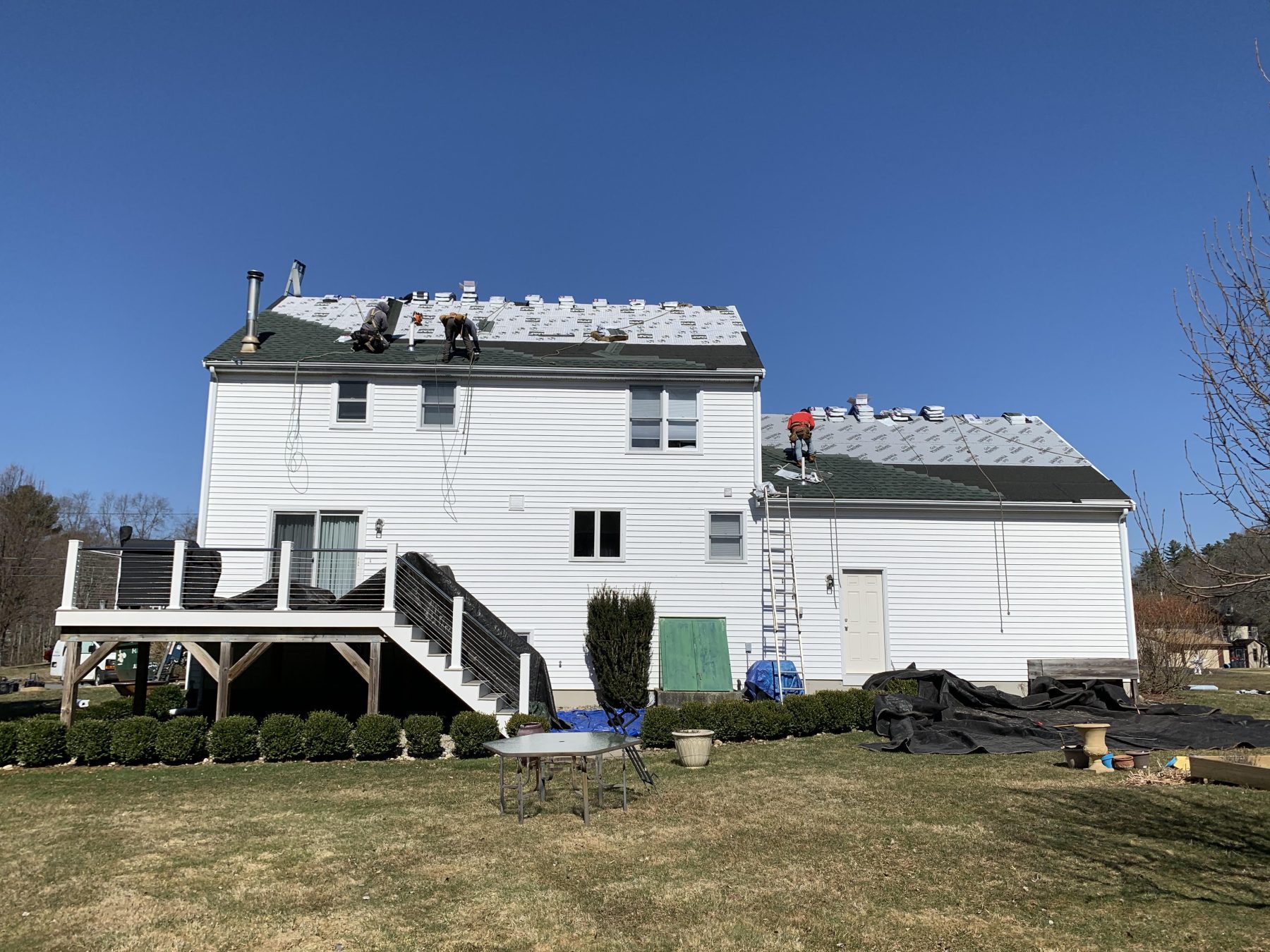 When you choose NorthEast Home & Energy roofing contractors, you choose an established, locally owned family business that has provided efficiency and integrity for over four decades.
According to Bureau of Labor Statistics data, 45% of contractors fall by the first three years, and three-quarters fail by year ten. Let that sink in. Coupling that with our A+ rating from the Better Business Bureau for over 30 years shows there must be something we are doing right.
We specialize in commercial and residential roofing installation, roof repair, replacement, and upgrade services. And through our trustworthy crews, quality materials, and decades of experience, we can complete your project on time and within budget. Get a free estimate for your roofing project today.