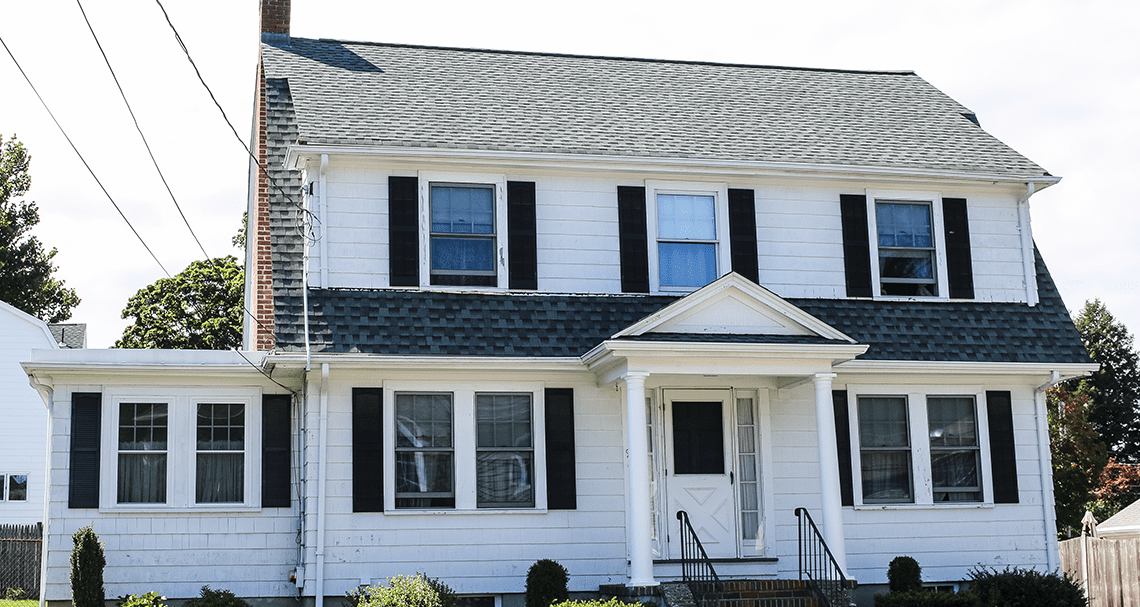 Living in Boston, MA comes with its fair share of extreme weather conditions. Your roof can take a beating from heavy snow, hail, and wind to searing heat and rain. Over time, your roof's materials may wear down, allowing water to penetrate into your home and cause costly damages. Therefore, it's important to work with a certified and experienced roofing contractor in Boston, MA, who can inspect and maintain your roof regularly to ensure it's in good condition.
Find Recommendations
While you can certainly turn to the internet for help, getting recommendations from people you know could be more helpful. Ask your friends, family, and neighbors about any professional roofing contractor in Boston they may have used in the past.
Check Credentials of Roofing Company
As you begin to craft a list of potential Boston roofing companies in Boston, MA, it's important to check their qualifications. Reputable contractors should be able to provide the necessary documentation, such as:
License and Insurance

Proof of their past work

References
If a roofing contractor can't provide these documents or is unwilling to do, they may not be worth making it on your list.
Confirm Their Roofing Services Can Provide What You Need
Roofing services vary from contractor to contractor. For example, some contractors can only conduct roof repairs, while others can do full-scaled new roof installations. The contractor you choose should provide the services that correlate with your needs. If you're planning to install a new roof or replace an existing one, you may want a contractor that also provides gutter services.
Compare Estimates
Once you've received estimates from a few different contractors, compare them carefully. Don't just consider the estimated total cost, but consider all aspects of each bid. Be sure to check for any services, products, or warranties missing in bids that are lower than the average and estimate. Look for any added services that you may want in higher bids.
Feel Free to Inquire and Seek Clarification
Don't hesitate to ask questions when conversing with a roofing contractor. Here are some question topics to consider:
Experience and qualifications

Roofing estimates

Estimated timeline

Safety measures, insurance, and warranties
Remember, there will be no bad questions. The only question that will truly be bad is the one you don't ask. However, by asking as many questions as possible, you will get all the details you need from the roofing contractor to help you make a well-informed decision.
When it comes to getting a new roof, you don't want to rush the decision and end up with buyer's remorse. You must do your research and get multiple quotes from different roofing contractors before settling on one. So how many should be enough? We suggest aiming for at least three estimates; this gives you an accurate range of prices and allows comparison between each contractor's services and roofing materials.
Remember: The cheapest quote doesn't mean the best! Having several quotes for a roofing project helps pinpoint any inconsistencies or red flags in pricing and services provided by each contractor. So, if one quote is significantly lower than the rest — ask why.
The cost of your new roof is determined by multiple factors like the size, type of materials used, and complexity of the roof installation. In Boston, you can expect to spend around or over $7,000 on replacing 1000 sq ft — that's roughly $7 per square foot, according to national averages. Of course, these estimates could change due to factors like the pitch or condition of your existing roof and extra work needed — such as repairing decking and flashing replacements.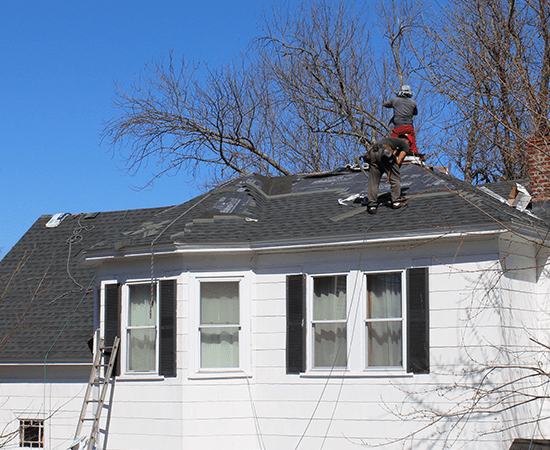 When it comes to residential and commercial roofing projects in Boston, the cost of services may seem a bit steep at first glance. However, various factors contribute to the estimates you have received.
Roofing Is A Skilled Trade
Top roofing contractors have put time and money into training and certification programs to stay up-to-date on the latest techniques and safety protocols — something that you definitely don't want your contractor skimping out on for a job like this!
Specialized Equipment and Materials
Specialized equipment is needed to get the job done right. On top of that, you will need quality materials which also come with an added price tag. But if you're looking for long-term durability, then investing now will save you from plenty of headaches and frustration down the line.
Time-Consuming and Labor-Intensive
Lastly (but certainly not least), roofing projects take a great amount of effort — we're talking days or even weeks, depending on how big or complex it is. Regardless of the size of the project, this requires fair compensation for those doing the work.
When hiring Boston roofers to install a new roof, it's important to make sure you're getting the most out of your investment. Here are some key components that should be included for successful installation:
Roof Deck Protection: This layer of protective material prevents water from seeping through.
Leak Barriers: Self-adhesive membranes installed in areas prone to leaks, such as valleys and around penetrations.
Starter Shingles: These provide a secure foundation along with eaves and rakes to provide a secure foundation for the rest of the shingles.
Quality Shingles: The visible layer of the roof provides protection against elements while still being aesthetically pleasing.
Ridge Cap Shingles: Added protection against wind/water along the ridges of the roof. 
Proper Ventilation: This is essential for long-term success; a roofing contractor should install intake and exhaust vents so air can flow freely through the attic space.
When hiring a roofing contractor, ensuring your roofing contract is fair and comprehensive is important. To protect both you and the contractor, here are some things to look out for:
Payment terms: Ensure payment amounts, dates of payments, and accepted methods of payment are all included in the contract.
Scope of work: The specifics should be outlined (materials used, completion timeline) so everyone knows what needs to be done.
Warranties: Both labor and material warranties must be included for you to have protection if any issues arise after completion.
Insurance liability: Insurance coverage must also be specified.
Change orders: Should include clear instructions as far as how changes will be handled moving forward with the project.
Homeowners often ask if reroofing or replacing the entire roof is cheaper than roof repair. While reroofing may seem more cost-effective, that isn't always the case. If your roof is nearing its end-of-life expectancy, has sustained significant damage, or has applied multiple layers of shingles, a full replacement might be necessary.
Reroofing involves laying additional layers of shingle on top, which can lead to weight and ventilation issues and potential leaks in the future. In addition, any underlying issues, such as rotting wood or deck damage, won't be addressed by simply adding another layer — putting structural integrity at risk in the longer run.
It's true that replacing an entire roof can cost more upfront, but this will save money down the line by addressing any existing problems and ensuring longevity for years ahead! In addition, a good roofing contractor will help you make an informed decision based on your situation — giving accurate estimates along with high-quality workmanship.
With many years of experience working in various Boston neighborhoods, Northeast Home & Energy is equipped to provide a quality roofing solution for your home. Don't hesitate to contact our roofing experts today for all your roofing needs.