They repaired some vinyl edging professionally and reasonably priced.

I've used them twice for repair projects and each time they've been professional, responsive and courteous. Will be using them again soon, which is really the biggest endorsement I can give.

timmccrthy
18:42 19 Jan 23
This review is LONG overdue.Every day is a time to be grateful for all we have: family, friends and especially for good, caring people who Truly make a difference in our own lives as well as in other lives around us.Mark Johnson, of M.A. Restoration, has always been our "go-to"-person for help to repair and update our home. When we asked Mark for a roofer-reference, he contacted John Prunier of Northeast Home and Energy (North Grafton) to help solve our problem after our former roofer "dropped the ball" by leaving us without hope of finishing a barely-begun roofing project. John came immediately to our aid. He coordinated the removal of our 22-year old roof by: taking care of the required town fee; stripping the old shingles off; repairing of all the leaks; removing old boards; and, by straightening a dip in the roof. Then he replaced the entire rooftop of our house and attached-garage by installing extremely high, A+-quality, GAF architectural shingles. John never left our side. He kept us updated every day via phone, email and often, he came in person to see if we had any questions or any other needs regarding the roof. He had to search everywhere in his vast network to find enough shingles that matched the partial shipment that the former roofer had left behind months before in our garage. After several days of searching, he found the exact color-match and number of extra shingles we needed in another state! John also contacted Mike, the owner of The Dumpster Diver, who gave us a dumpster to help complete the roofing project.John Prunier is a caring, dynamic person who successfully and effortlessly coordinated every last detail of this roofing project to its completion. We now have the roof we needed two years ago thanks to this extraordinary man and his expertise. We recommend John Prunier without reservation for his integrity, extraordinary work ethic, coordinating skills, and whose extreme generosity brought a very bad situation to an outstanding and satisfying conclusion.

Northeast home is the best company I've had the pleasure of doing business with. They confirm appointments, call and text and then perform excellent service! Today, Kyle Houston arrived earlier than expected and repaired our rubber roof in short time!Kyle is very knowledgeable and is a pleasure to work with.I highly recommend this company for your roofing needs!

Northeast Home & Energy was professional in all correspondents as well as when they came to my home and prompt on the day of repair. I felt at ease working with them and would highly recommend them for large jobs or even small repairs such as mine. I was very happy that they we also willing to drive all the way out to Tewksbury!-

I called to get a quote to repair a ridge vent that was buckling. Kyle (Project manager) came the next day and found that a popped nail had pushed the ridge vent up. He removed the nail and caulked several other openings that he found while inspecting my roof, then REFUSED TO TAKE MY MONEY when I tried to pay him. Great service, and I'll call them first for all my roofing needs moving forward.

If you live in Massachusetts, and you need your roof repaired or replaced, it's only a matter of time before you encounter Northeast Home & Energy. We are the leading local roofing contractors in the state, providing expert services for all roofing needs. When you choose us, you choose an established family-owned business that prides itself on integrity, efficiency, and longevity.
The State of Massachusetts is no stranger to adverse weather conditions. While the weather is normally warm and pleasant throughout the warmer months, there are occasional storms with high winds, hail storms with sizable hail stones, and cold winters with plenty of ice. It doesn't take long for your roof to feel the effect of these conditions and require repairs and replacement.
Knowledgable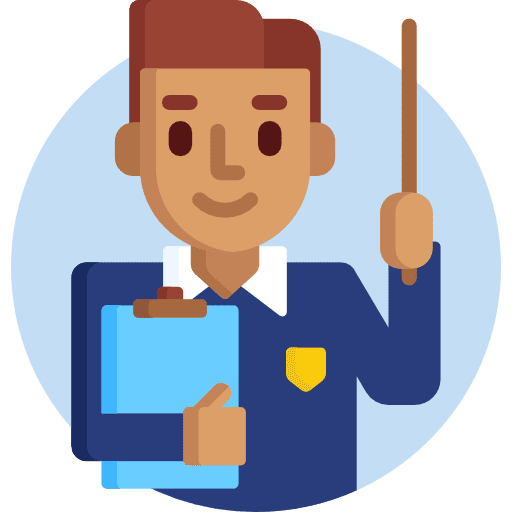 They say, "experience is king". Northeast home & energy has over 40 years of experience in roofing. Our installation crews are professionally trained and have countless years of experience installing GAF roofing products. All our roofs have withstood the harshest of climate changes, given the tough northeast weather, without any major damage or leaks.
Credible
Northeast Home & Energy has been a BBB A+ rated accredited business for over 30 years and have recently been inducted into the President's Club. We have served thousands of homeowners and completed thousands of roofing jobs over the years without many issues. We are a company who will stand behind every job that we do for the life of the job.
Honest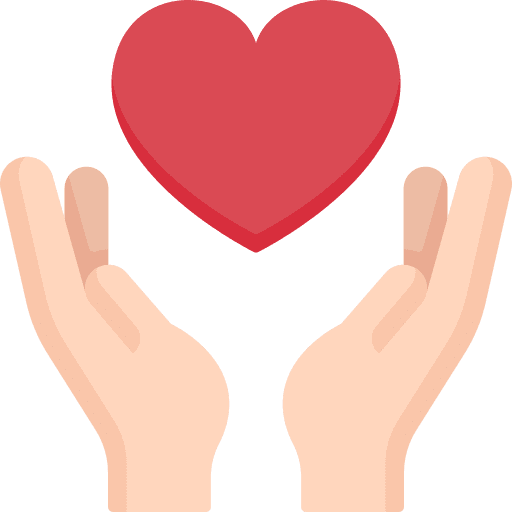 We install using only the best GAF roofing materials. Over the years we have installed many other brands of roofing materials, but we highly recommend GAF as our number one roofing product manufacturer. We do not offer the "Good, Better, Best" options when providing a roof estimate, as we only offer the BEST. There are no gimmicks, and we provide honest pricing with affordable financing options if needed.
Trustworthy
Northeast Home & Energy offers an industry leading 50-year warranty with all of our roofing systems. The warranty covers 100% of labor and materials for the full 50 years, it is not pro-rated, and is transferable one time if you decided to sell your home. There is also a 25-year StainGuard Plus warranty against blue-green algae discoloration. Your home is truly in good hands with Northeast Home & Energy.

It means we have a long proven track record of replacing roofs without leaks or problems. The Master Elite designation is earned by only 2% of all roofers nationwide. We offer the BEST roofing shingles installed by the BEST roofing installers and have the BEST warranty. GAF is the largest shingle manufacturer in the country and they back the roofs installed by Master Elite roofing companies with the Golden Pledge Warranty.
*** Only the best of the best earn this.  Quality and experience matters. ***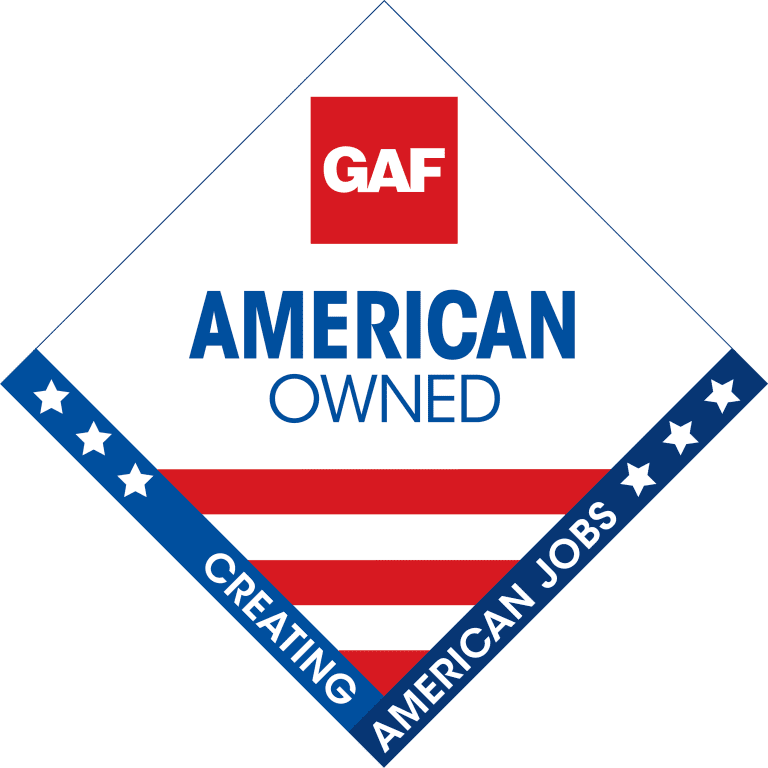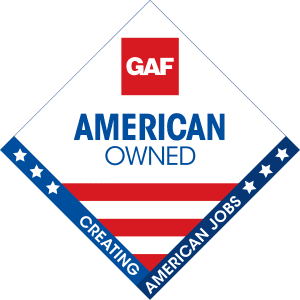 GAF Roofing shingles is the #1 roofing shingle manufacturer in the United States.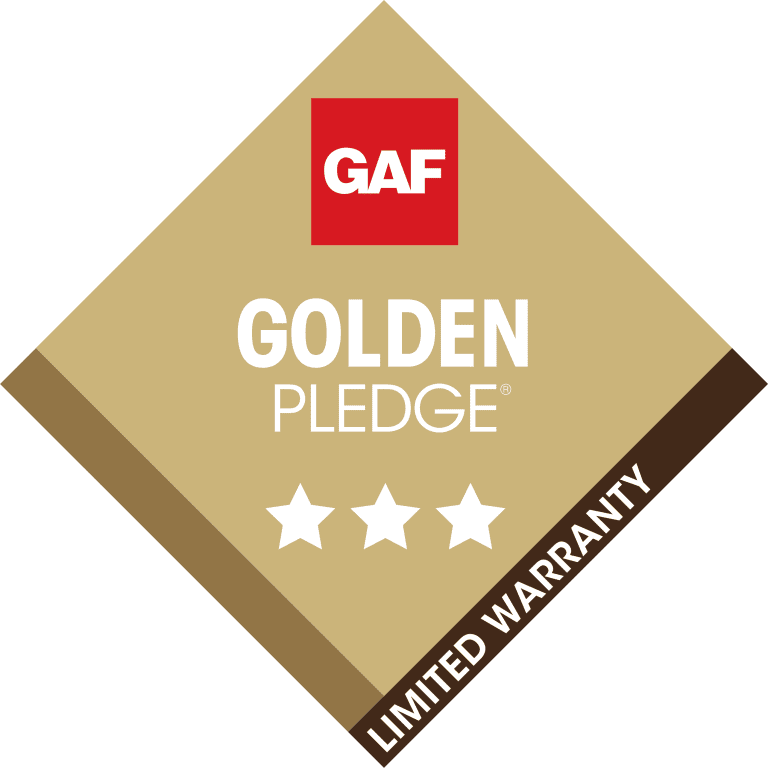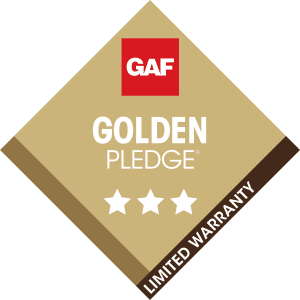 GAF has the most durable roof shingles and has the best warranty in the roofing industry.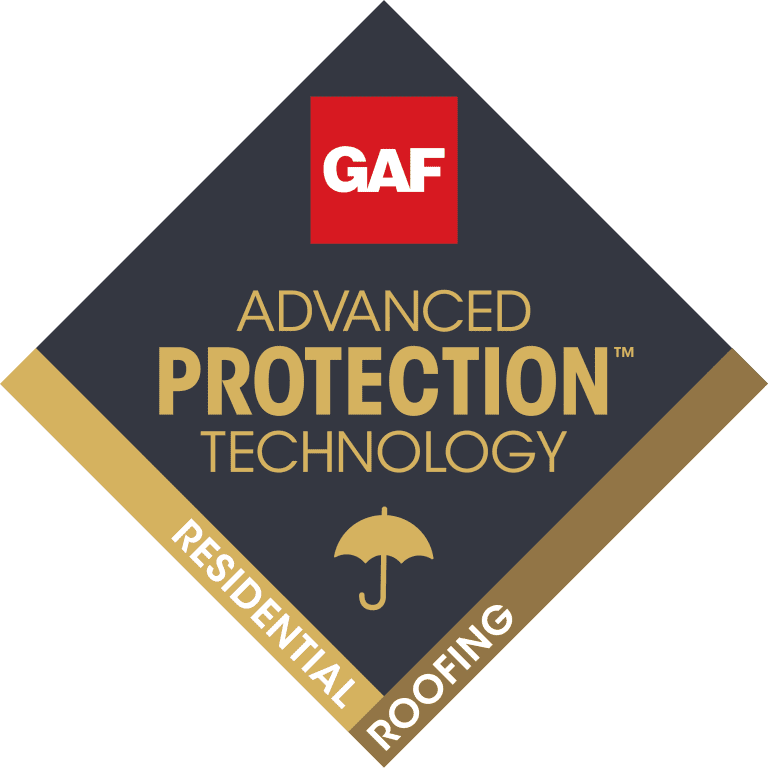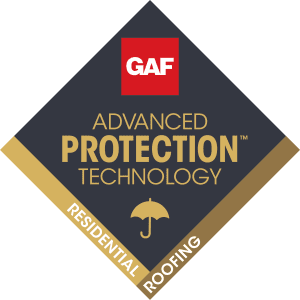 GAF shingles pass the industry's two toughest wind resistance tests: ASTM D3161, Class F, 110 mph, and ASTM D7158, Class H, 150 mph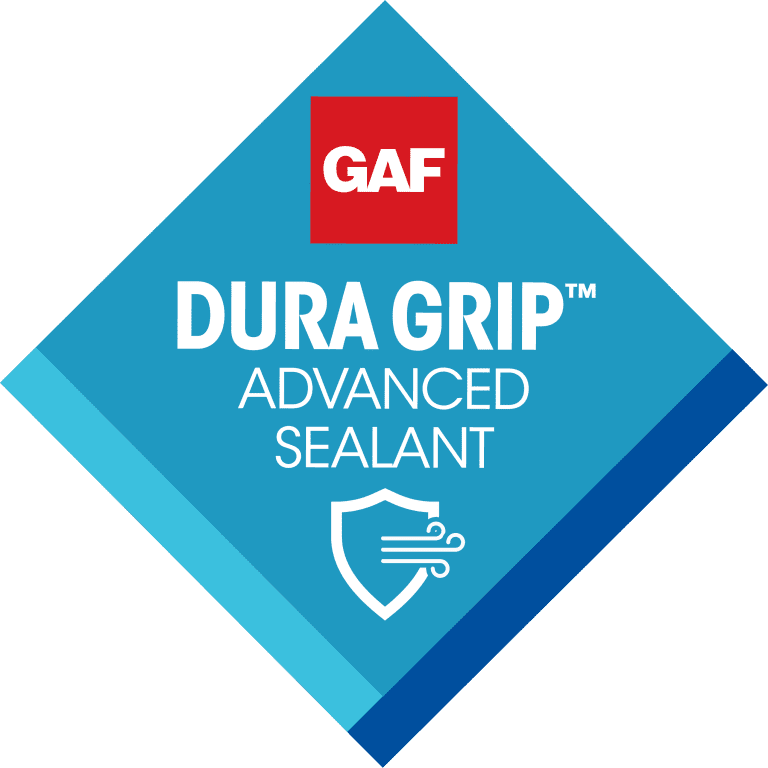 GAF has a proprietary "super glue" type of adhesive called Dura Grip™. Dura Grip™ Adhesive helps create a strong protective bond on all GAF Shingles. But that's not all. When it's combined with the GAF patented LayerLock™ Technology, it pairs with the smooth microgranule surface of the StrikeZone™ nailing area for a fast tack. The two innovative technologies work together to create a bond so strong that GAF was able to introduce the industry's first wind warranty with no maximum wind speed limitation.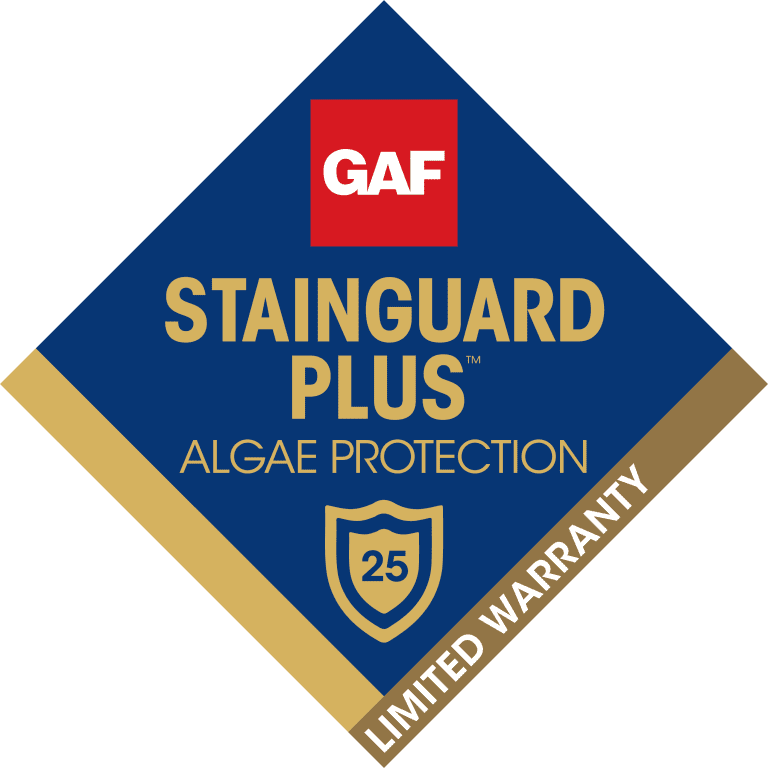 GAF Time-Release Algae-Fighting Technology offers protection so strong, it allows us to offer a 25-Year StainGuard Plus™ Algae Protection Limited Warranty. StainGuard Plus™ Time-Release technology uses specially engineered capsules that are infused throughout the shingles with thousands of copper microsites. These breakthrough stain-fighting capsules can release algae-fighting copper more efficiently, over time, for long-lasting algae-fighting power.
Northeast Home & Energy specializes in roofing and offers a range of services for repairs, replacements, and upgrades. Roof replacements are available for commercial and residential premises, and services are available to repair roofs quickly following storm damage. We also provide roofing upgrades, such as skylights, ridge vents, and ventilation, for better life quality.
Residential
Roofing Contractors
As a roof gets older, leaks appear, causing water damage and heat loss; this is true for residential and commercial properties. It's a sensible idea to have your roof checked on an annual basis for signs of wear and tear; this will help you stay on top of repairs. If you need a roof replacement, you can contact Northeast Home & Energy to upgrade your roof.
Commercial Roofing Contractors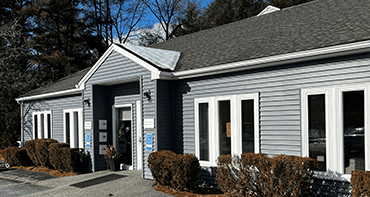 Northeast Home & Energy is an A+-rated commercial roofing company with over 40 years of experience, so you know your commercial premises are in safe hands. Replacing a commercial roof is important if you want to improve the business's energy efficiency. Improving energy efficiency makes your business more sustainable and efficient and improves your bottom line.
Condominium Roofing Contractors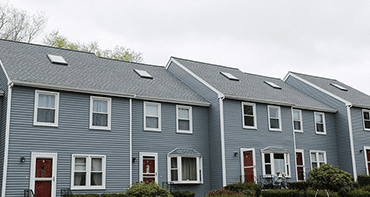 Condominiums, apartments, and residential properties also need roof replacements from time to time. If you have recently moved into a property or you haven't checked your roof in some time, it's a good idea to have a survey done to check if there are leaks or storm damage. Northeast Home & Energy can replace an existing roof in a single day or organize living and remodeling.
Roof
Repair
Contractor
Roof replacement is an extensive project and is only required for older roofs and ones that have been severely damaged; in most cases, you will only require a roof repair to maintain the integrity of your home. Roof damage is caused in many ways; it can occur over time due to older roofs, and it can also happen because of storm damage, high winds, and hail stones.
Having a new roof installed is only the beginning; you also need to ensure your attic is well-ventilated to prevent structural damage and health issues in the home. Roof ventilation consists of ridge vents, gable end vents, soffit vents, and PAVs; they can be installed separately or in unison for better temperature control.
Ridge Vents
Ridge vents are situated along the top part of the roof, allowing excess hot air from the attic to escape. Ridge vents are common and crucial on non-electric and commercial roofs since excess warm air can increase condensation and water damage. Warm air retains moisture and becomes liquid when it touches a cold surface. Have ridge vents fitted today.
Gable Vents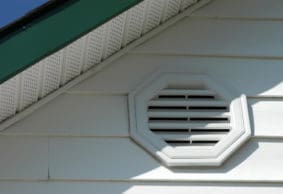 Temperature control in the attic is very important; it prevents warm air from creating condensation that causes rot, mold, and infrastructure damage; it also keeps the attic cool and comfortable in warmer months. Gable end vents are located near the crest of the gable; they are screens that allow hot air to enter and exit the building creating useful air circulation.
Soffit Vents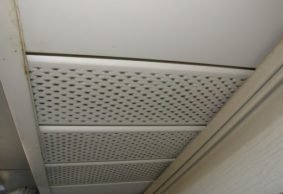 Soffit vents provide added ventilation for your home and normally accompany gable and ridge vents. Soffit vents are fitted to the underside of the eaves and help warm air to escape and cool air to enter. Northeast Home & Energy can estimate and install soffit vents for your residential or commercial property; contact us for more information and a no-obligation quote.
PAVs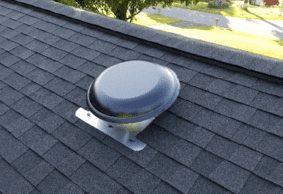 For a smart solution to the problem of air ventilation in the attic, have a PAV installed. PAV stands for powered Attic Ventilation and consists of a fan mounted on the attic roof; the fan contains a thermostat that expels hot air from the roof whenever it is triggered. PAVs are particularly helpful in the warmer months when there is a high chance of air condensation.

A skylight is an excellent feature in residential and commercial properties giving you the option of natural light and privacy simultaneously; a skylight can also support ventilation and temperature control. However, suppose you have concerns about the integrity of the skylight or its ability to maintain energy efficiency in the home. In that case, there's no need for concern with Velux – quality and superior products.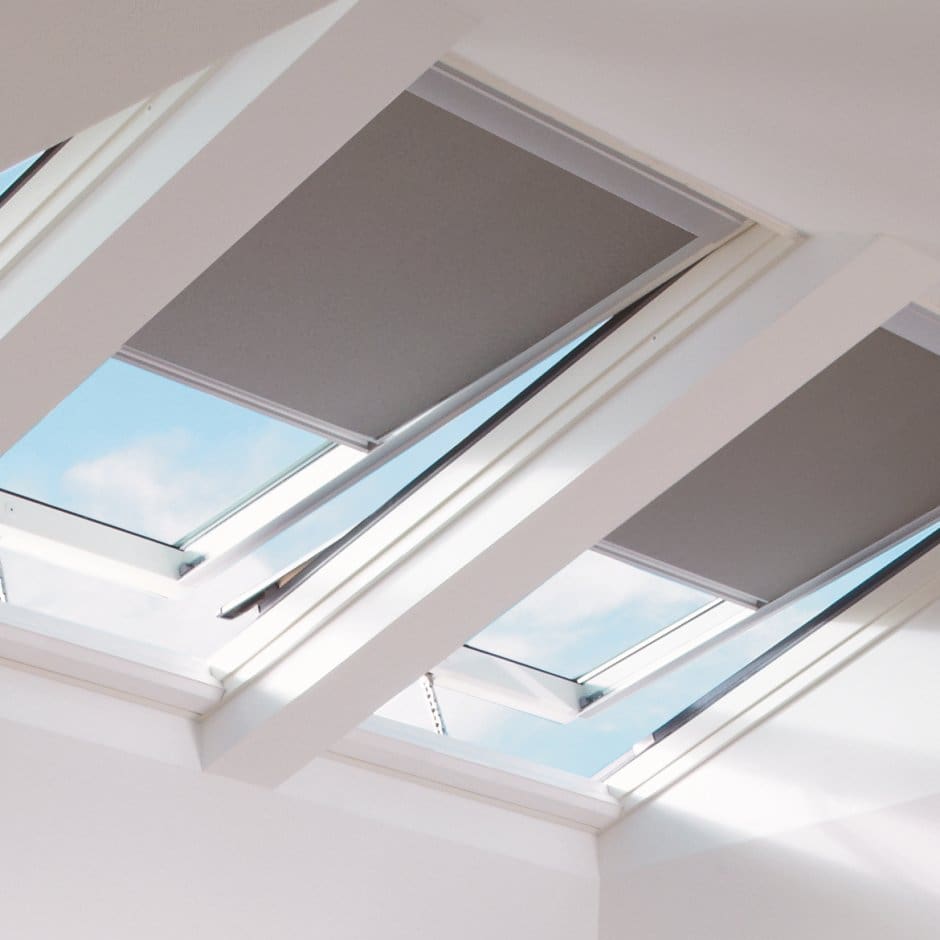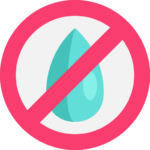 No Leak Warranty
If you are installing or upgrading a roof for a residential or commercial property, you should consider a skylight. Skylights provide natural light to the property and an additional ventilation option – they are useful in both the summer and the winter. In addition, when you have a skylight installed by Northeast Home & Energy, you can benefit from a 10-year no-leak warranty.
Lower Utility Bills
One thing that might put people off installing a skylight is the issue of energy efficiency in the home; since heat rises and they have double glazing in the rest of the house, it's assumed the skylight will be a source of heat loss; but this is not the case. So instead, Northeast Home & Energy use Velux skylights with insulating glass that maintains the right temperature in summer and winter.
Water Protection
When a skylight is older or not properly installed, leaks can often occur; this is another reason many households decide against installing a skylight on the property. Skylights installed by Northeast Home & Energy have three layers of protection: a deck seal, an adhesive underlayment, and a flashing system for maximum leak protection in rough weather.
Once you have surveyed your roof and decided on a replacement, you need to think about the roofing materials and installation processes. Northeast Home & Energy have a wide selection of both. Talk to an expert to learn more about the roofing types and their advantages, a new roof can also be installed in a single day with the right size and materials.
Having a roof installed is a necessary inconvenience, so it would be ideal if the work could be carried out in a single day. Northeast Home & Energy offers one-day service for qualifying roofs. For example, suppose your roof is 3000 square feet or less, and you want standard shingles. In that case, the team can make fast progress using a calculated plan, experience, and some luck with the local weather.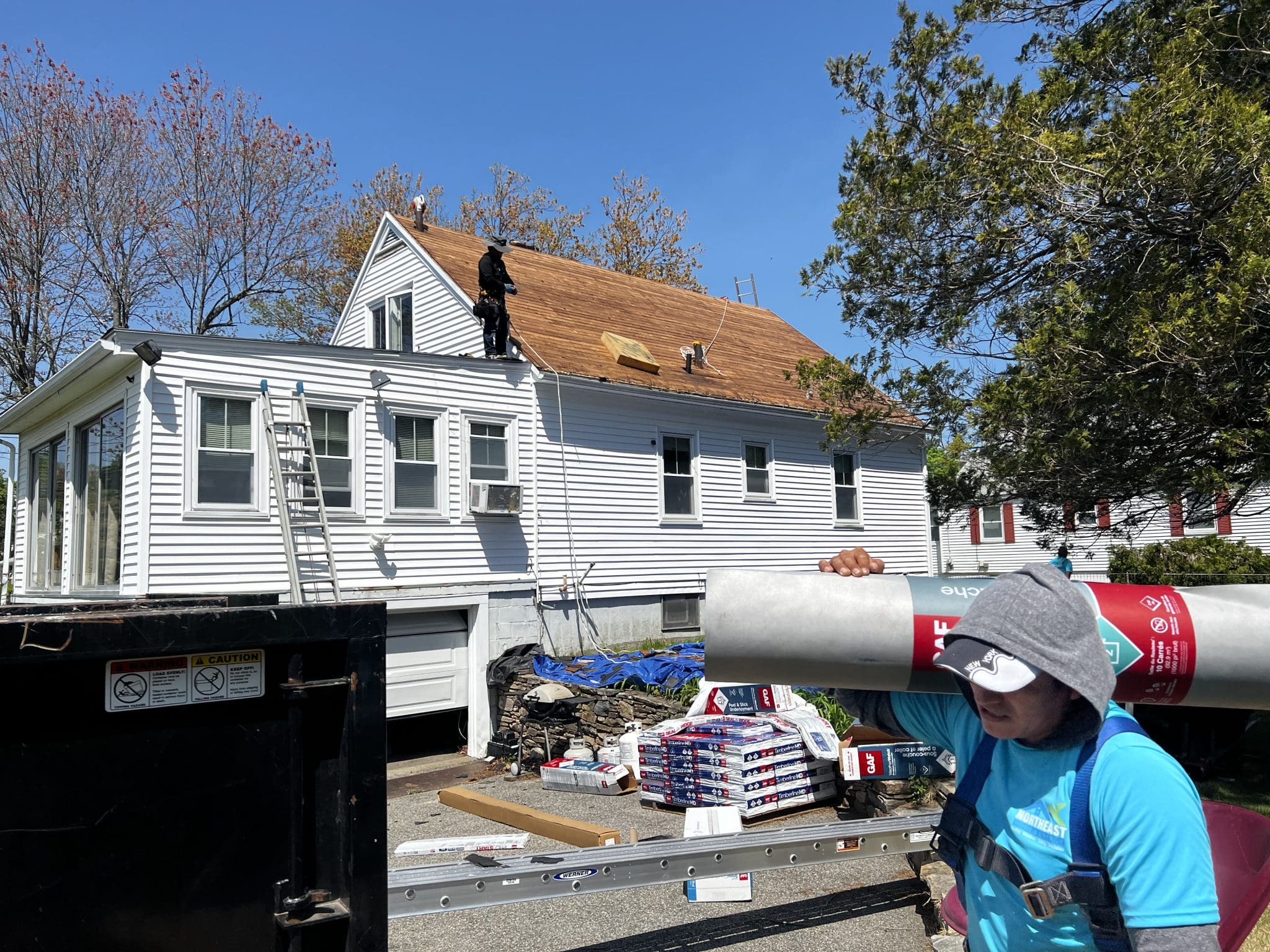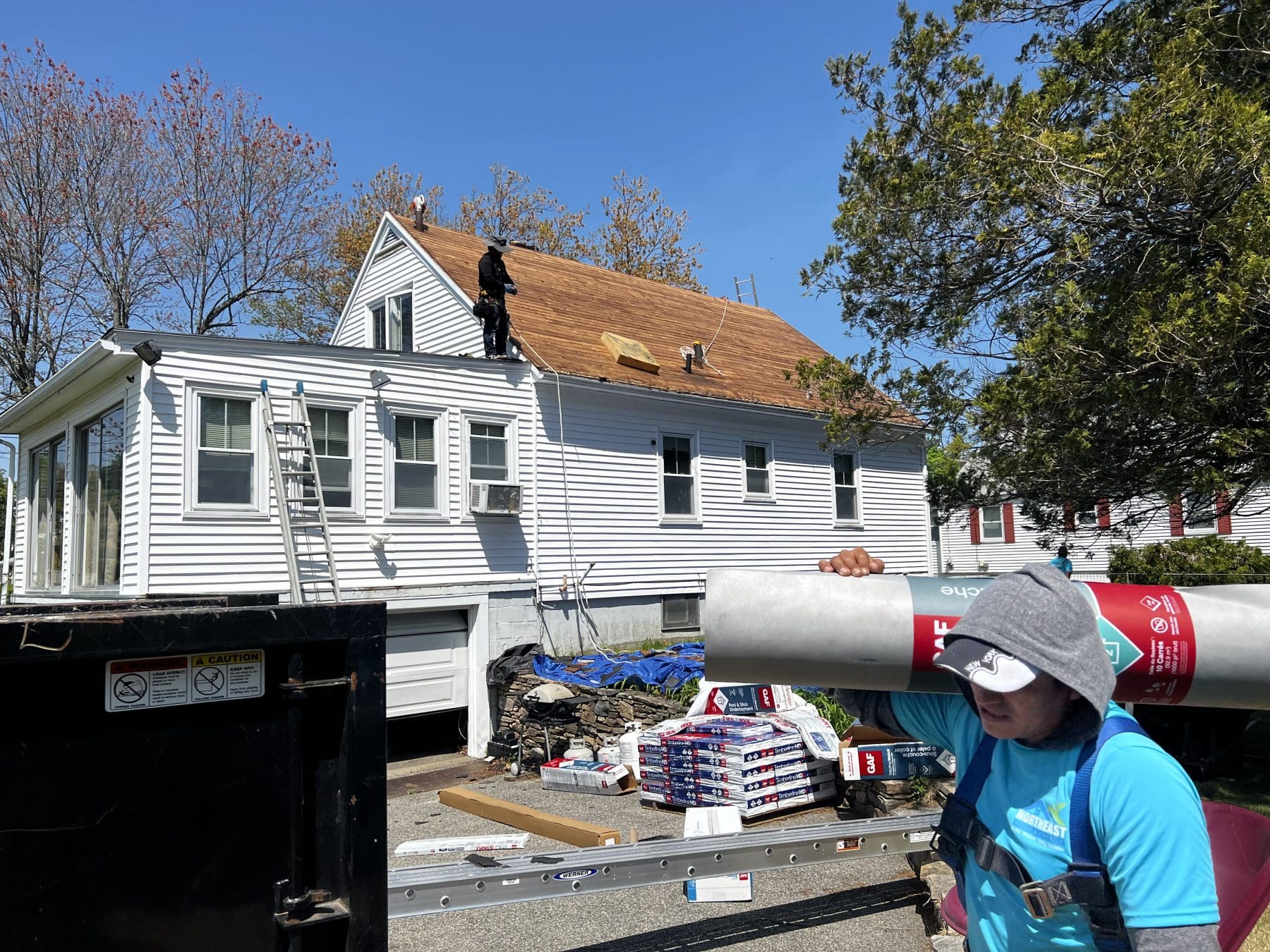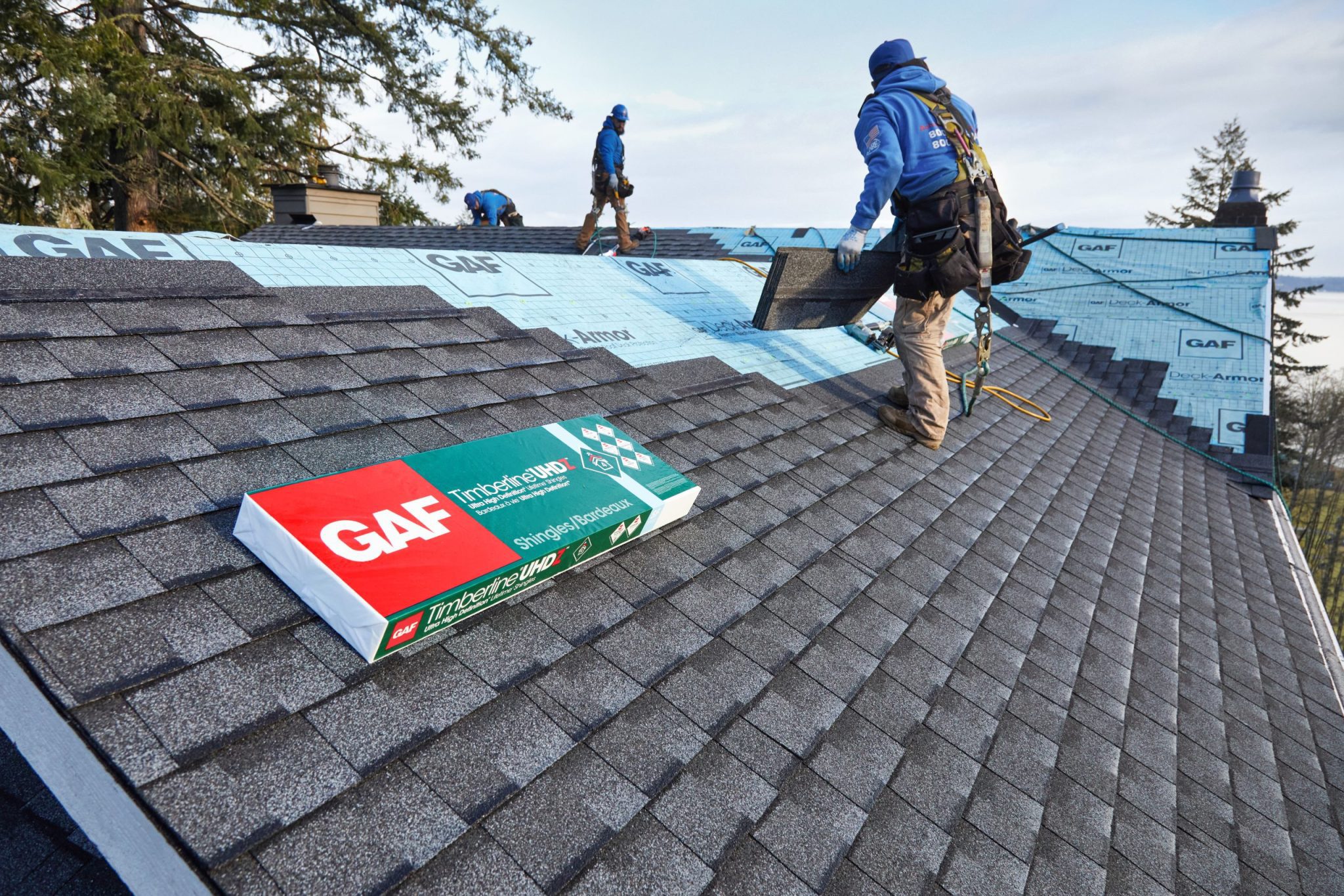 Choosing the materials for your new roof is important; it has to support the local weather condition and your personal tastes. For example, some people choose materials for visual appeal, while others choose a long-standing warranty or basic weather durability. The best way to decide on the right materials for the roof is to consult with an expert roofer from Northeast Home & Energy.
Remodeling projects are large-scale projects that require days or weeks to complete; naturally, this interferes with the normal operations of a household. However, while remodeling is inconvenient, it is also necessary. Still, there are some helpful ways to minimize the inconvenience and accelerate the project's completion. Northeast Home & Energy has provided a useful preparation guide.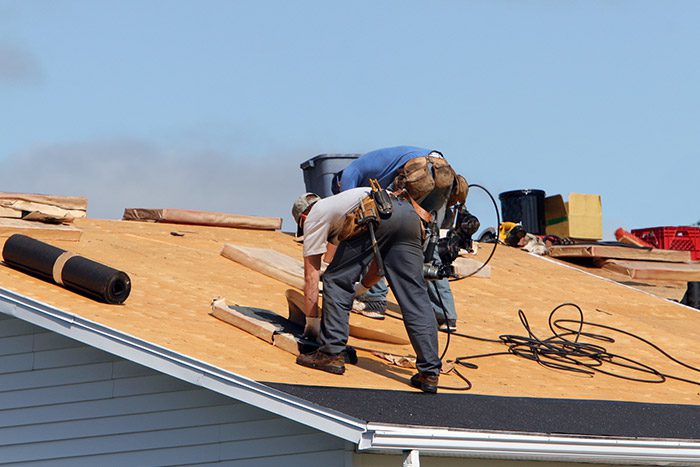 If you require extensive work on the property's exterior, you might need to complete the work in phases. Phased work helps to reduce stress and inconvenience to your household. It completes the project across a planned time period. There is no need to tackle everything at once; you can simply talk to Northeast Home & Energy about the best options going forward.
Roofing services with northeast Home & Energy can be phased, and so too can the financing options. If you struggle to pay for necessary roofing repair or replacement work, you can benefit from a financing arrangement that phases the payments and the work for affordability.
It could be time for a check-up if you aren't sure whether you need a roof repair or replacement service. There are two ways you can check your roof for structural integrity and signs of damage; you can contact Northeast Home & Energy or use the Check-Up guide.
A check-up guide is a simple list of items to look out for on your roof and in your attic; it includes things like shifted shingles, missing or torn shingles, nails poking up, and ventilation issues. These common issues are potential eater infiltration risks that must be addressed immediately.
Should I repair or replace my roof?
Roof repair and replacement are inevitable and some point, but how do you know which one to choose? First, of course, repairing a roof is a lot less expensive than a replacement. Still, a replacement that is installed correctly can provide you with better value over a long time period.
The decision often depends on the type of shingles used on the roof and how they are installed. If the roof has the quality and good installation, the shingles can be easily repaired, saving you money. On the other hand, you might be better off with a replacement as a long-term option.
Are there any discounts or financing options?
Repairing a roof is cheaper than replacing one, but both of these options can be expensive, especially when you can't afford the work. Northeast Home and Energy strives to make the process of roof replacement as affordable as possible with discounts and financing options.
If you need financing options, talk to your contact at Northeast Home and Energy. There are several plans available; some of them offer zero interest on the repayments, while others allow you to postpone your first payment for an entire year. Contact us for a free estimate.
How long does a roof replacement take?
Installing a roof is a big project that requires a team of experienced planners and builders. Northeast Home and Energy has a one-day option for roof installation. Still, for this to be successful, your roof must be 3000 square feet or under, with standard shingles to be installed.
Normally, a roof installation takes between one and two days, and a remodeling plan can be arranged to reduce any inconvenience to the household. Alternatively, roofing services can be undertaken in the long term allowing you to complete work with minimal inconvenience.
How much does a roof replacement cost?
A quality roof is not inexpensive, but it's also a job that you want to be completed correctly and to a high standard. For that reason, it's worth investing in quality materials and an experienced professional roofing company. However, there are a few things to consider when it comes to formulating a price.
The primary factors to consider are the size of the roof, the difficulty of the installation, and the materials to be used. Larger roofs with complex arrangements are likely to be more expensive. But all roofs from Northeast Home and Energy come with extended warranties.
Abington
Acton
Acushnet
Arlington
Ashburnham
Ashby
Ashfield
Ashland
Athol
Attleboro
Auburn
Avon
Ayer
Barnstable
Barre
Bedford
Bellingham
Belmont
Berkley
Berlin
Bernardston
Billerica
Blackstone
Bolton
Boston
Bourne
Boxborough
Boylston
Braintree
Brewster
Bridgewater
Brockton
Brookfield
Brookline
Buckland
Burlington
Cambridge
Canton
Carlisle
Carver
Charlemont
Charlton
Chatham
Chelmsford
Chelsea
Clinton
Cohasset
Colrain
Concord
Conway
Dartmouth
Dedham
Deerfield
Dennis
Dighton
Douglas
Dover
Dracut
Dudley
Dunstable
Duxbury
East Bridgewater
East Brookfield
Eastham
Easton
Erving
Everett
Fairhaven
Fall River
Falmouth
Fitchburg
Foxborough
Framingham
Franklin
Freetown
Gardner
Gill
Grafton
Greenfield
Groton
Halifax
Hanover
Hanson
Hardwick
Harvard
Harwich
Hawley
Heath
Hingham
Holbrook
Holden
Holliston
Hopedale
Hopkinton
Hubbardston
Hudson
Hull
Kingston
Lakeville
Lancaster
Leicester
Leominster
Leverett
Lexington
Leyden
Lincoln
Littleton
Lowell*
Lunenburg
Malden
Mansfield
Marion
Marlborough
Marshfield
Mashpee
Mattapoisett
Maynard
Medfield
Medford
Medway
Melrose
Mendon
Middleborough
Milford
Millbury
Millis
Millville
Milton
Monroe
Montague
Nantucket
Natick
Needham
New Bedford
New Braintree
New Salem
Newton
Norfolk
North Attleboro
North Brookfield
North Reading
Northborough
Northbridge
Northfield
Norton
Norwell
Norwood
Oakham
Orange
Orleans
Oxford
Paxton
Pembroke
Pepperell
Petersham
Phillipston
Plainville
Plymouth
Plympton
Princeton
Provincetown
Quincy
Randolph
Raynham
Reading
Rehoboth
Revere
Rochester
Rockland
Rowe
Royalston
Rutland
Sandwich
Scituate
Seekonk
Sharon
Shelburne
Sherborn
Shirley
Shrewsbury
Shutesbury
Somerset
Somerville
Southborough
Southbridge
Spencer
Sterling
Stoneham
Stoughton
Stow
Sturbridge
Sudbury
Sunderland
Sutton
Swansea
Taunton
Templeton
Tewksbury
Townsend
Truro
Tyngsborough
Upton
Uxbridge
Wakefield
Walpole
Waltham
Wareham
Warren
Warwick
Watertown
Wayland
Webster
Wellesley
Wellfleet
Wendell
West Boylston
West Bridgewater
West Brookfield
Westborough
Westford
Westminster
Weston
Westport
Westwood
Weymouth
Whately
Whitman
Wilmington
Winchendon
Winchester
Winthrop
Woburn
Worcester
Wrentham
Yarmouth