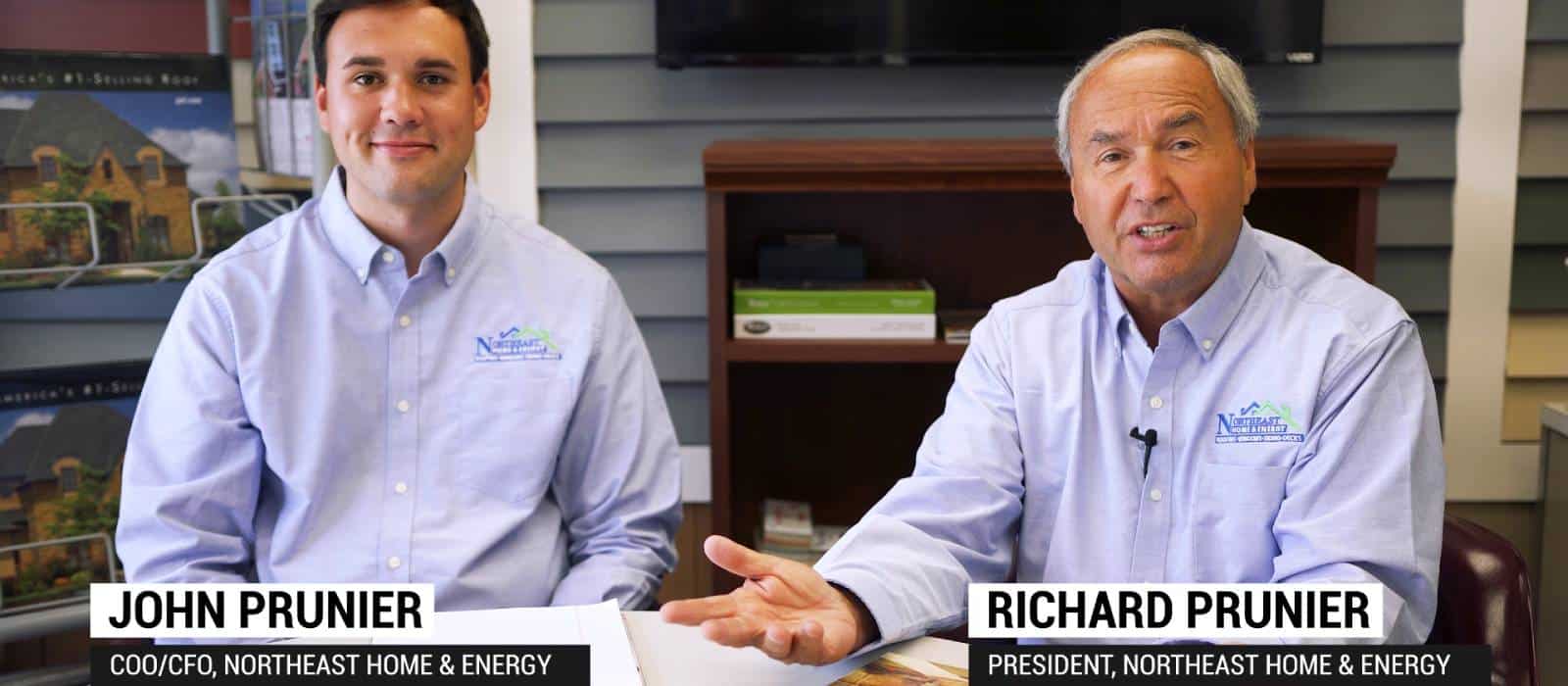 Richard Prunier started the company in 1980 with aspirations to help homeowners lower their heating costs. Fast forward to the present – Northeast Home & Energy has evolved to become your one-stop shop for all roofing, windows, siding, and insulation needs. Although we have grown to encompass more product lines into our business, our passion for making New England homes safer, more comfortable, and more energy-efficient still remains our top priority.
It's been said in our industry that 96% of contractors go out of business within the first 10 years. With nearly 40 years of quality service and an A+ rating from the Better Business Bureau for over 30 years, Northeast is withstanding the test of time.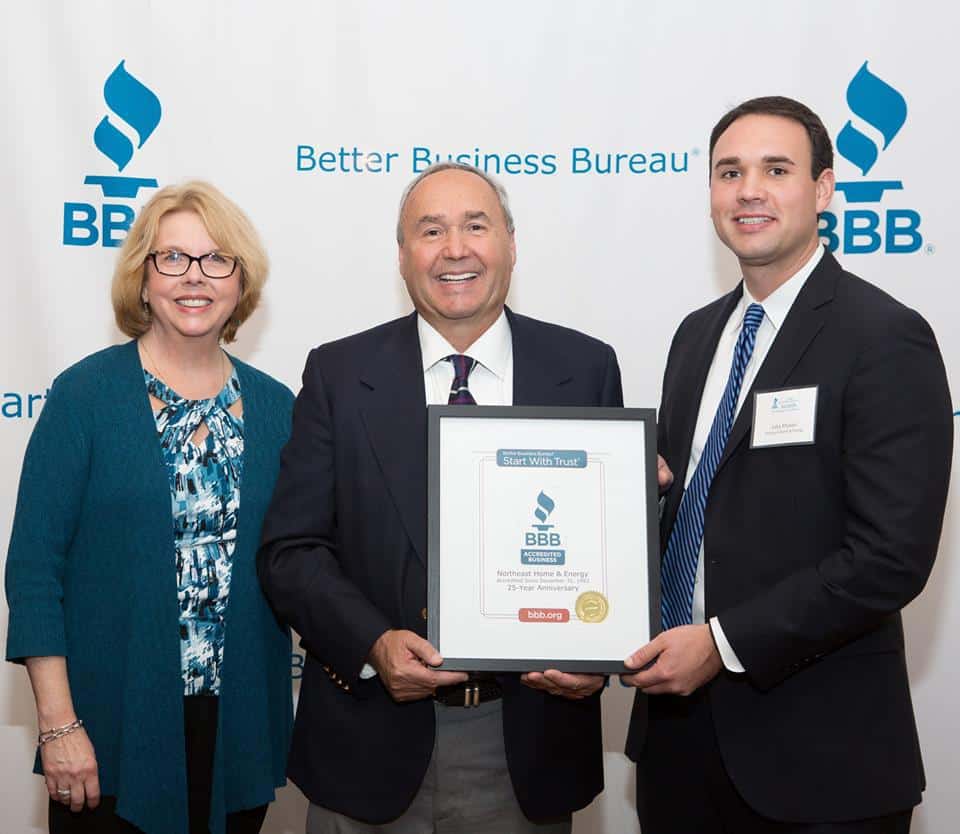 We'll treat your home as if it were our own home.

We'll advise you, honestly, on what work your home needs at the time of our assessment, as well as what you should plan for in the future to maintain a safe and comfortable home.

We focus on attention to detail and personalized service to help us exceed your expectations.

We care about your experience with us and make sure to be mindful of your budget - before, during, and after the project.

Throughout the project, we'll put your family's safety & comfort first and keep you informed of progress. We're invested in you, your home, and your New England neighborhood. We're here to stay!
We understand that every major home project has the potential to disrupt the homeowner's daily life, so we concentrate on minimizing that disruption and any inconveniences.
Northeast Home & Energy values your schedule, routine, privacy, and comfort by recommending steps you can take to prepare your home. We also feel that communication is key, therefore, we do our best to keep you informed throughout your project.
Protection of your home and yard is important to us – by letting us know of any particularly fragile items inside or outside the home, you can better help us safeguard them. From prompt arrival to careful clean-up, you'll forget our team was even there.
Finally, you can always contact your project manager with any questions or concerns you may have before, during, and/or after your project.
Our Service Area
Northeast Home & Energy is licensed in Massachusetts, Rhode Island and Connecticut