Keep your rain gutter intact now and for the long haul. We rely on trusted technology to protect your gutter against problems caused by weather, sun, snow, ice and debris. What's more, our state-of-the-art patented gutter system is designed to last for years. Contact one of our friendly customer service reps for a quote today!
DoublePro is a dual-action gutter protection system. This continous hanger™ with built-in guard is designed to stand up to the worst weather conditions in North America and keep your gutter free of debris and ice year after year.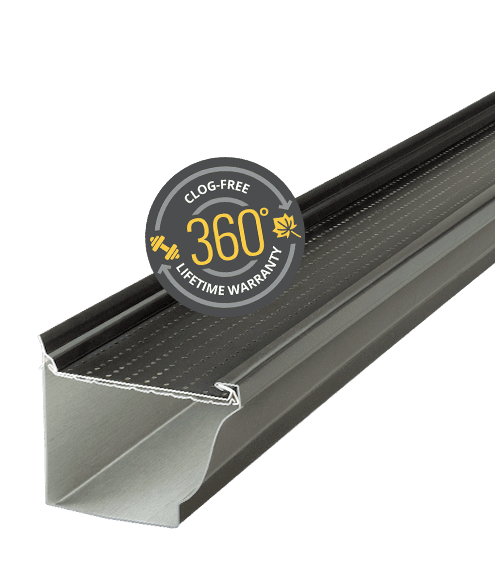 The double membrane keeps debris from getting inside the gutter. The offset holes make it the perfect filter, allowing water to drain freely while blocking pine needles and leaves without ever getting clogged.
The suction created by the two membranes makes it possible to drain three times more water than ever recorded in the heaviest storms. The inner membrane draws water through the wider holes.
T-Rex is also a continuous fastening system for gutters. It mounts rain gutters solidly on houses, making them much sturdier and more longer-lasting that those mounted with spikes and hangers spaced at intervals.