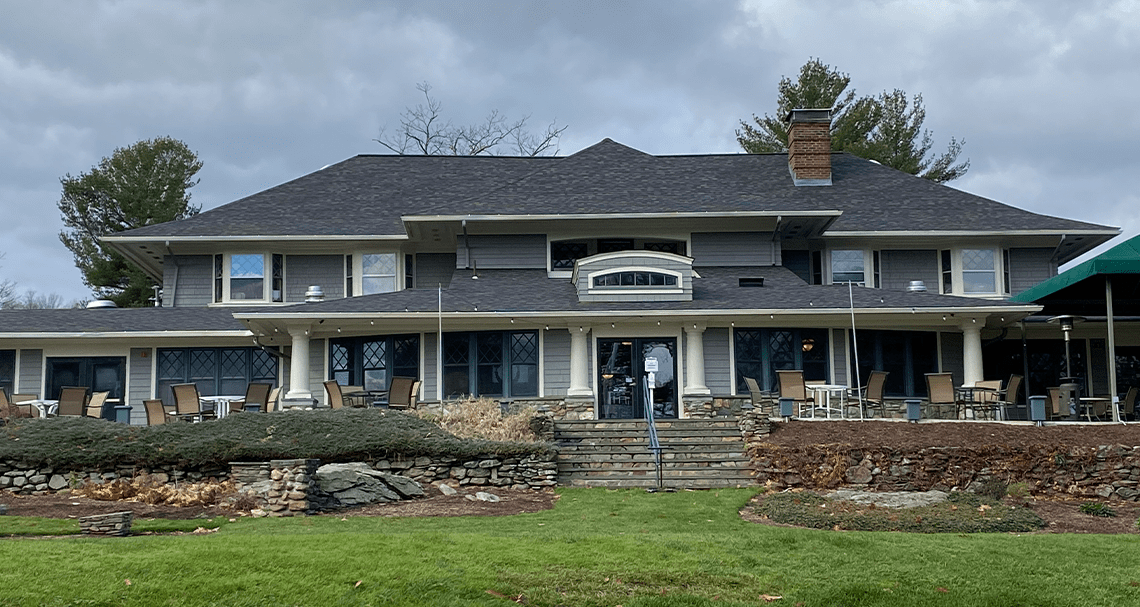 The roof of your business building is the first line of defense against the weather. So, it's important to think carefully about your roof repair and maintenance options. Remember that a damaged roof puts the whole building at risk.
Don't hire a general roof repair contractor who advertises low prices, even though it may be tempting. Most of the time, they don't know how to deal with specific roofing problems. Instead, for the safety of your building, you need a professional full-service roofing contractor in Worcester, MA, with a team of experts who work together. Read on to learn more about why you need to maintain your commercial roof and use experts. 
Perhaps you're wondering why it's so important to keep your commercial roof maintained.
Here are some of the best reasons:
Roofing Repairs Prevent Further Damage
Maintaining roofing on commercial buildings is essential since failure to do so can lead to costly problems down the road. After a few years, your roof is bound to suffer damage, and you'll have to shell out a hefty sum to get it fixed. When compared to the cost of a roofing repair, preventative maintenance saves money. 
Roofing companies typically look for small signs of damage or problems that could become major in the future during an inspection. Moreover, they can fix the problem immediately after identifying it so it doesn't get any worse. Additionally, roofing companies can assist you in planning forward for the future of your roof so that unexpected roof repair costs do not catch you off guard.
Keeps The Interior Safe
Another reason to always take care of your roofing system is to keep water from getting into your building. It's the most annoying problem a business owner can have because it gets in the way of people working or going about their daily lives. Most of the time, that water can get into appliances and other electrical systems, which can cause a lot of damage to the building. 
At some point, the people who live and work in your building will start to complain about the constant leaks. You may lose customers if you're running a business out of a commercial building that hasn't been maintained. You can hire a roofer to do the maintenance so that problems don't start happening inside your building.
Keeps The Temperature Comfortable
Your roof plays an important role in maintaining a comfortable indoor temperature, particularly during the harsher seasons. The roof's ability to insulate a building from the elements makes it more comfortable inside. In addition, it reduces the strain on mechanical systems like HVACs.  
Since the roof is such an integral aspect of your business's structure, keeping it in good condition is important. If you want the roof maintenance to go off without a hitch, choose an experienced roofer in Worcester, MA, for all your roofing needs.
As mentioned above, preventative maintenance is crucial if you want to save money and keep your commercial building in good shape. But what signs should you be looking for that will let you know it's time to call expert roofers in Worcester, MA? 
While the materials used to construct roofs are designed to be somewhat malleable, experiencing extremes of temperature or humidity can cause blisters in the roofing material that let water through and eventually cause the roof to collapse. Because of these problems, the roof ages prematurely and cannot adequately shield the building's interior and supporting structures from heavy rain, debris, and wind.
Standing Water
The implications of standing water on a roof are devastating. It can damage your roof and let water in, which can then lead to all sorts of health problems thanks to things like mold and germs. Musty odors can indicate water damage to the roof or elsewhere in the building. Things like wood and metal rot and rust in the presence of water become much less stable and eventually collapse under the weight of the roof.
Issues With Adjacent Buildings
Many people overlook the impact of runoff from neighboring structures. Your building may not have enough drains to handle the excess water shed from a nearby roof. A badly maintained roof might be further stressed by debris from neighboring buildings.
It's always best to choose professional roofing contractors, to carry out the important roofing repairs to your commercial roof. Although it might be cheaper to find a general contractor or attempt the work yourself, it's not wise for the following reasons. 
In-Depth Knowledge
Experts who work for commercial roofing contractors in Worcester, MA, will know the standards, rules, warranties, and building codes that apply to your property. Most repair contractors don't specialize in roofing, so they may not know what to do. Whether your roof needs to be fixed, inspected, or installed, a commercial roofing company will give you peace of mind that the problems will be fixed quickly.
Legitimate Licenses
Use skilled industrial or commercial roofers to protect your business from any potential mishaps. They will also have documentation showing that they are properly licensed to work in your area, including any renewal paperwork.
Safety
Even for trained experts, the installation of a new roof or repairing an old one can be risky. However, in the event of an accident, you can rest easy knowing that your commercial Worcester roofers have the necessary safety equipment and clothing. A general contractor probably won't, and you definitely won't if you try the DIY route. 
Warranties
It's important to remember that general repair companies rarely cover their work or provide manufacturer warranties. This means that your insurance company may refuse to pay for repairs if the damage only becomes apparent after a while if the roof isn't fitted or repaired properly. 
In addition, you may have to pay for further repairs if your general repair provider goes out of business or refuses to address the problem for whatever reason. You won't have to stress over this with professional roofing services because they will guarantee their work and use high-quality roofing materials.
When looking for high-quality and experienced commercial roofing contractors Worcester, MA, Northeast Home and Energy can solve all your problems. We have more than 40 years of experience in roofing, and we're always here to answer any questions you may have. Contact us today to find out more.