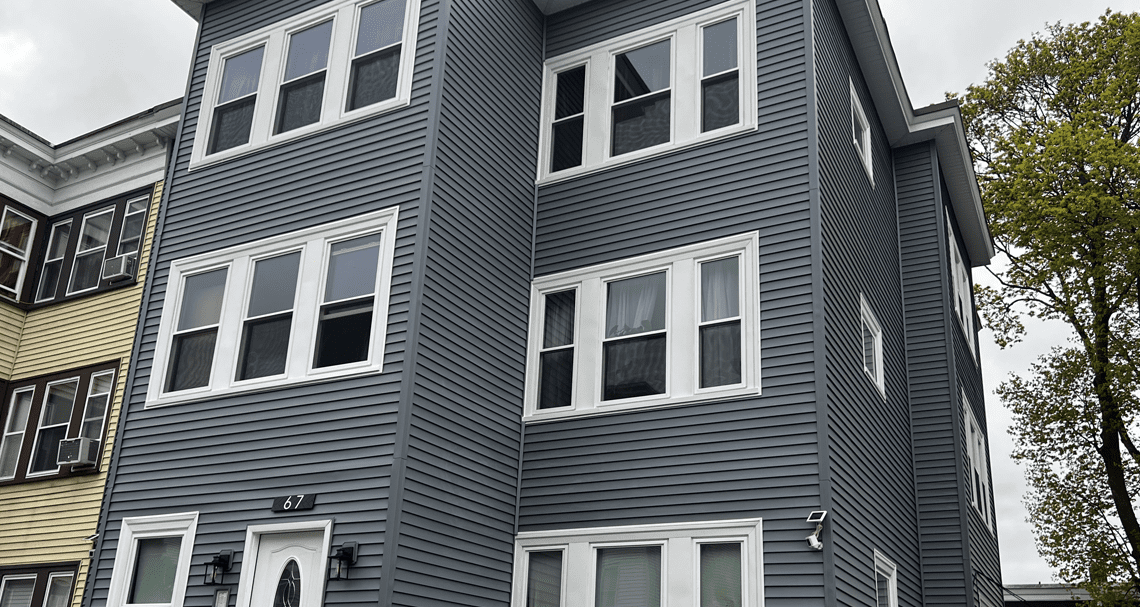 Are you looking into window replacement in Boston, MA? Broken windows can present an immediate safety hazard, and damaged frames can cause the overall condition of your windows and nearby walls and siding to deteriorate over time. Damaged windows are also less visually appealing, and replacing them can go a long way toward improving the overall appearance of your home's exterior and increasing its value. Here is an overview of typical costs associated with window replacement, materials you have to choose from, and options for saving money on window replacement in Boston, MA!
The cost of replacement windows can vary significantly depending on the size of the window and your location. In the Boston area, most window replacements cost approximately $400-$550 per window plus the cost of labor. Boston homeowners can generally expect the work involved with replacing your window to cost around $150 per hour, and average houses in the Boston area have around ten windows. All window installation companies will have different labor and material costs. Although replacing all your old windows can be expensive, it also adds considerable value to your home.
The best and cheapest way to replace windows is to buy ready-to-fix and install them yourself. Fixing windows for yourself, if you have the skills to do so, helps eliminate the cost of labor and can significantly lower the cost of the whole window replacement project.
Vinyl windows can be one of the most cost-effective options if you are looking to replace one or more windows on a budget. However, this type of window may not last as long as more high-end materials that often do a better job of holding up to the elements. Still, vinyl windows are a reasonably affordable option for making much-needed repairs without spending as much as you might by going with one of the most durable options possible.
If only one aspect of your window is damaged, only replacing that element can be cost-effective. Window glass and window frames have similar average costs, although the amount you might spend on glass can be much more widespread. This means that only replacing one part may cost approximately half of what you would spend to replace the entire window.
Only replacing the glass can be an ideal solution for saving money if your window frame is in good condition and the glass is the only part in urgent need of repair. However, window frames that are rotten, moldy, or otherwise damaged should be replaced at the same time as your glass to prevent further damage.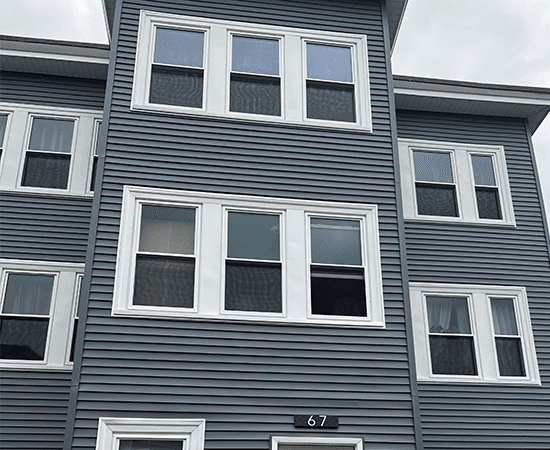 Wood window frames are beautiful but are among the most expensive types to replace. The purchase price and installation of this type of window typically cost around $1,200 per window in the Boston area, which is considerably more expensive than most other options. Larger window panes also tend to be more difficult and expensive to replace than smaller ones. So you can expect to spend significantly more to replace your large picture window than your tiny bathroom window, even if they consist of the same type of glass and frame material.
The cost per window is generally lower when you have more windows replaced at once. This means that it can be a cost-effective option to replace all your windows at once if they are in similar condition and you anticipate having them all replaced in the relatively near future.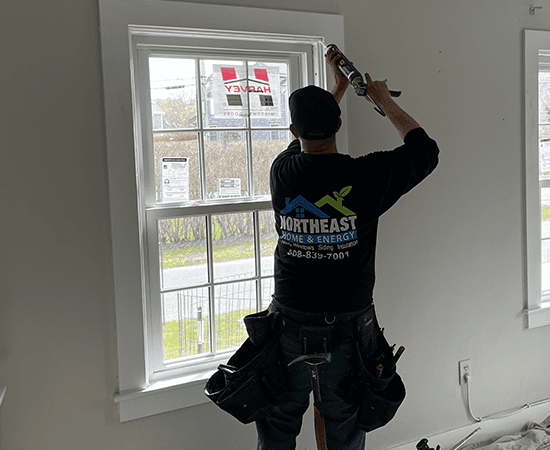 Yes, you can replace one window at a time. Replacing a single window is a common solution for broken or otherwise damaged windows. However, it is typically more cost-effective to have all your windows replaced at once than to simply have them done one at a time to spend less at a time. A single window replacement is a good solution for a single issue. Still, it is generally not the best solution if your long-term plan involves eventually replacing all of them.
You can replace just the window as long as the frame is generally in good repair. However, it is better to replace a frame that is in poor condition at the same time that you replace your window to keep mold or other problems from spreading to your new glass or becoming more difficult to access and repair in the future.
Window replacement can come with a bit of sticker shock, especially compared to other home renovations that typically involve more labor. However, the reality is that glass is an expensive material that is difficult to transport safely, and there is a lot of behind-the-scenes work involved with getting your new window from the factory to your home without damaging it. Installing windows may look relatively simple, but it is difficult to do without damaging your window or injuring our contractors. Expert window companies have an extensive training process that is a must to ensure that our installation team can complete a wide range of replacement windows safely and properly. Most windows are also customized to precisely fit your home, which automatically makes them more expensive than materials that can be purchased off the shelf.
Glass often does a good job of standing up to standard elements once it has been securely installed, which means that they usually do not need to be replaced frequently unless broken or otherwise damaged. However, many windows can begin to weaken and become more susceptible to damage after approximately 15-20 years, so it can be a good idea to replace them to prevent broken windows, injuries, or other damage.
Energy efficiency is a growing concern among residents of the Boston area, and choosing the right windows, like Energy Star windows, can be a simple way to make your home more energy efficient. Fiberglass frames tend to be one of the most energy efficient windows because they do a better job of insulating your home than most other materials, which can reduce the amount of energy you need to keep your home at a comfortable temperature.
At Northeast Home & Energy, we know that determining the best window replacement option for you can be challenging. We are here to help you understand your options for full or partial window replacements, specific materials that might be a good fit for you, and other options you may have for saving money when replacing one or more windows in the Boston, MA, area. Contact us today for a free quote and to learn more about the professional window replacement Boston services we offer or to start the process of choosing your new windows!