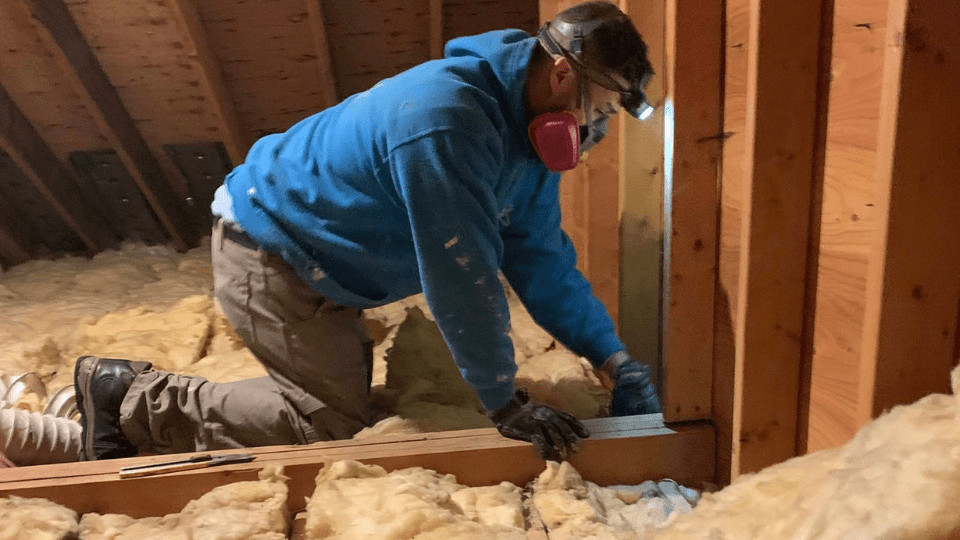 Nobody wants to come home to a cold property, regardless of whether that's a small two-bed house or a four-bed townhouse. Insulation is a great way to help resolve issues of heat loss and improve energy efficiency in order to help you cut energy costs.
Insulation work, though, isn't something that's readily fitted in every property. Depending on the age of the property, the quality of insulation or the lack thereof may be seriously impacting your property's ability to conserve and retain heat.
Many households in the US require energy to power the variety of home devices and equipment they have on their property. However, more than half (51%) of a household's annual energy consumption is on just two energy end uses – space heating and air conditioning.
Insulation services have therefore proved very popular with households over the years that are looking to improve their property when it comes to heat. At NorthEast Home & Energy, what started as a roofing company has evolved into something much bigger. We now offer insulation services!
Northeast Home & Energy has 40 years of experience in home renovation projects, including wall and attic insulation. We value excellent customer service and treat every home as if it were our own – with honesty and integrity.
Building insulation is a material used in residential and commercial buildings to help reduce the flow of thermal energy. Essentially, it helps retain the heat within the home or property for longer. 
There are different types of insulation that isn't just thermal either. For example, you can get acoustic insulation and fire insulation, to name a few.
When it comes to building insulation, it's utilized in different parts of the building, whether that's under the floors, in the wall cavities, or fitted in the attic space. But, of course, the more insulation a building has, the better insulated it'll be for retaining heat and, in most cases, to help regulate the temperature in the summer too.
There are several insulation types to choose from as a homeowner. Here at NorthEast Home & Energy, our insulation contractors have many options for our customers regarding materials.
Every material offers different benefits; for some, certain insulations are made out of more expensive or budget-friendly materials. These types are:
Fiberglass Batts
These come in rolls and can be placed on the attic floor or in between the joist cavities in your home. They are the least expensive option because they are made of fiberglass. 
However, while budget-friendly, they are more susceptible to rot. This can be caused by moisture and pest infestation. Pests are resilient in their efforts to get through and nest in anything they can, which includes fiberglass batts insulation.
Another fiberglass material is applied using a blower. Again, it's not ideal if you're looking to utilize spaces like the attic for storage. However, it provides a high R-value for long-term insulation, making it an ideal investment for some owners.
Dense packed cellulose
Cellulose is created from recycled paper. A great option for those who are looking to be more eco-conscious when it comes to purchases they make for the home. Boric acid is added to the mix to make it fire-resistant and insect-resistant. 
It's one of the best options for both fire resistance and increasing R-value. R-value measures how well the building's insulation prevents the flow of heat in and out of the home. The higher, the better!
What are the benefits of picking the best insulation contractor rather than getting a general laborer to fit insulation for you? What benefits does insulation bring to your home in general? Here are some of the advantages that both bring to your home and you as a homeowner.
They're able to assess the insulation needs for your residential and commercial properties.
With an insulation contractor, they can assess the insulation needs of the property specifically. Every property is different, and what's required for one property might not be the case for yours. With general contractors, they may make suggestions that aren't particularly helpful or accurate enough based on their own experiences.
Our insulation experts will come to your property to review your current insulation and make informed recommendations on what the proper insulation plan is for your specific project.
We'd never make suggestions to simply add that extra 0 to your quote. Our expertise provided is all for the benefit of your home's insulation and energy efficiency.
We can source the right quality materials.
With Northeastern Home and Energy, you've got specialists who'll know exactly what materials are best for the property in question.
Certain areas of the home might benefit from a particular material that a general contractor might not be so detailed with. With general contractors, too, you may not get the best value or quality when it comes to them sourcing the materials required.
Fitting insulation keeps your energy bills down.
With Northeastern Home and Energy, you've got specialists who'll know exactly what materials are best for the property in question.
Certain areas of the home might benefit from a particular material that a general contractor might not be so detailed with. With general contractors, too, you may not get the best value or quality when it comes to them sourcing the materials required.
Attic insulation can be useful for minimizing noise.
For some properties, one of the great benefits of insulation is that it minimizes noise. With the extra padding between wall cavities and within your attic space, it helps muffle the noises heard outside. If you're in an area prone to a lot of traffic and the outside hustle and bustle, then this is perfect!
We have residents in Grafton, MA that utilize attic insulation for this very reason. It helps them sleep more softly at night.
Eco-efficient residential and commercial buildings.
Improving your household's carbon footprint is essential, especially when it comes to the current climate in which the world finds itself. With climate change being a word on everyone's lips right now, insulation can be a positive step in the right direction to reduce your contributions to carbon emissions.
Using less energy minimizes the impact you're making, and as we know, every little helps.
Insulation contractors have specialist experience and knowledge.
With insulation contracts, you have access to specialist experience and knowledge that is miles above the expertise of a general contractor. Our contractors have years of experience and knowledge regarding insulation and understanding what works best from one customer to the next.
You can trust NorthEast Home & Energy to fulfill your insulation needs this year.
Get in touch to get a free quote today.
What makes our company so great? Well, we've certainly come a long way in the 40 years we've been in existence. Starting out as a roofing repair and replacement company, we've expanded our home improvement services to include windows, siding, and insulation.
Our contractors are a cut above the rest and have the experience to find high-quality and affordable insulation for your budget. We work closely with you to find a solution to your heating problems. Whether you're looking to add value to your home or improve the heat flow of your home, we'll exceed your expectations.
We'll come out and assess the situation.
Our contractors will head over to your property to look at what's currently in place. Any contractor should be willing to assess the property they're working on before they make an accurate judgment on what's needed for the job.
You'll get a detailed estimate of costs.
Once the assessment has been made, you'll get a detailed estimate of the costs. A detailed estimate is a lot better than a rough estimate. Unfortunately, some contractors can significantly underestimate the size of the project, leaving their clients with a sour taste in their mouths!
An insulation contractor will source and fit the insulation.
With the detailed costs, once everything's agreed upon, our contractors will get to work with sourcing the materials needed. They'll then fit the insulation in your home. Again, this process is fairly quick to do.
We'll take care of any cleanup.
Once the insulation is installed, we won't leave you in the clutter of fiberglass cuttings and trash. Instead, we'll take care of any cleanup on the site so that you can have a home that is as good as it was when we first arrived.
If you're a resident in the Grafton, MA, area and want to improve your home's insulation, we can help! We've got extensive knowledge and experience to fit insulation in your home.
Our insulation products are top-of-the-line, and our contractors are the same. They'll help assess, source, and fit the relevant insulation materials for your home project. In addition, we work efficiently and quickly to insulate your home and get it back in working order in no time at all.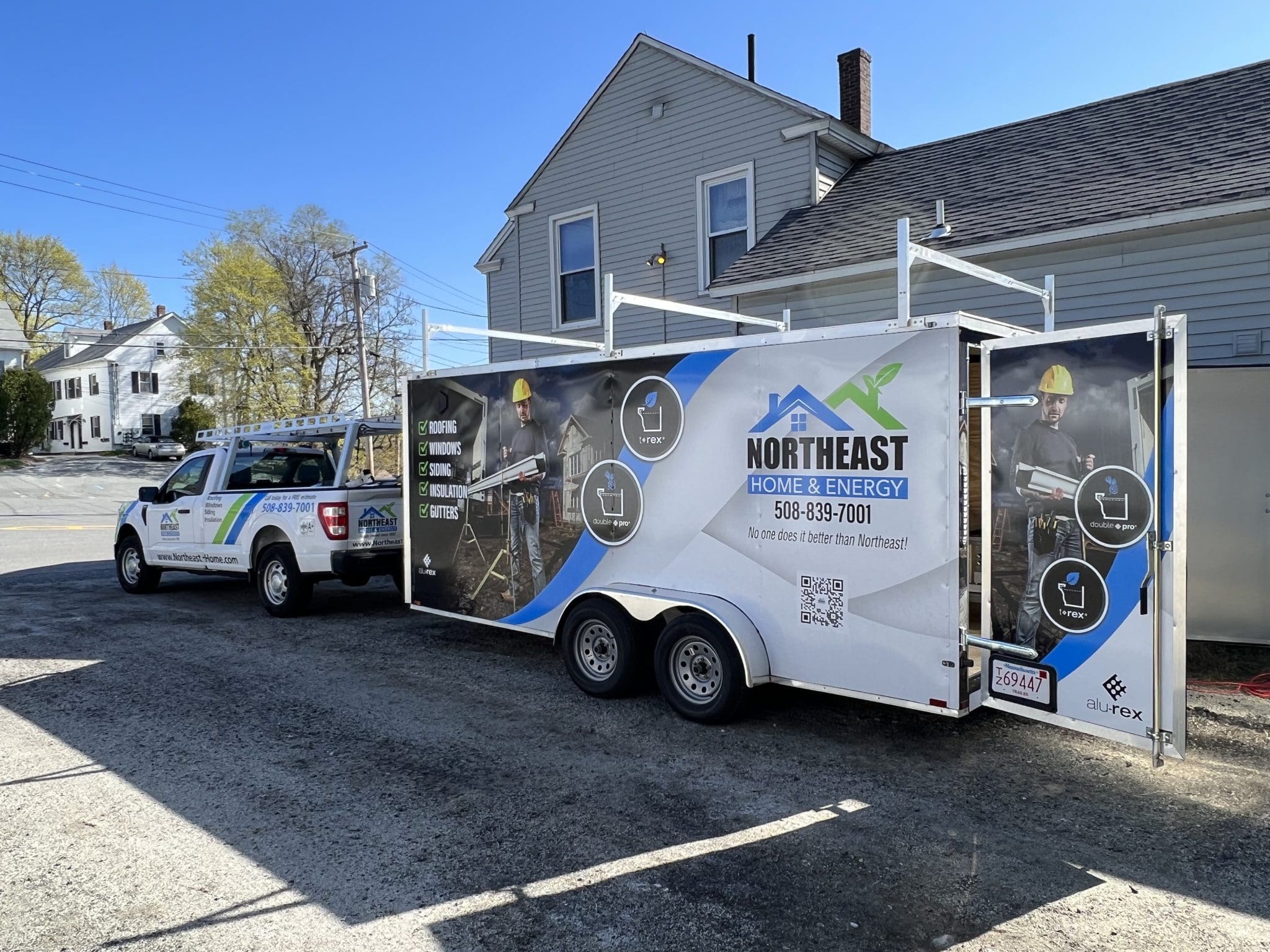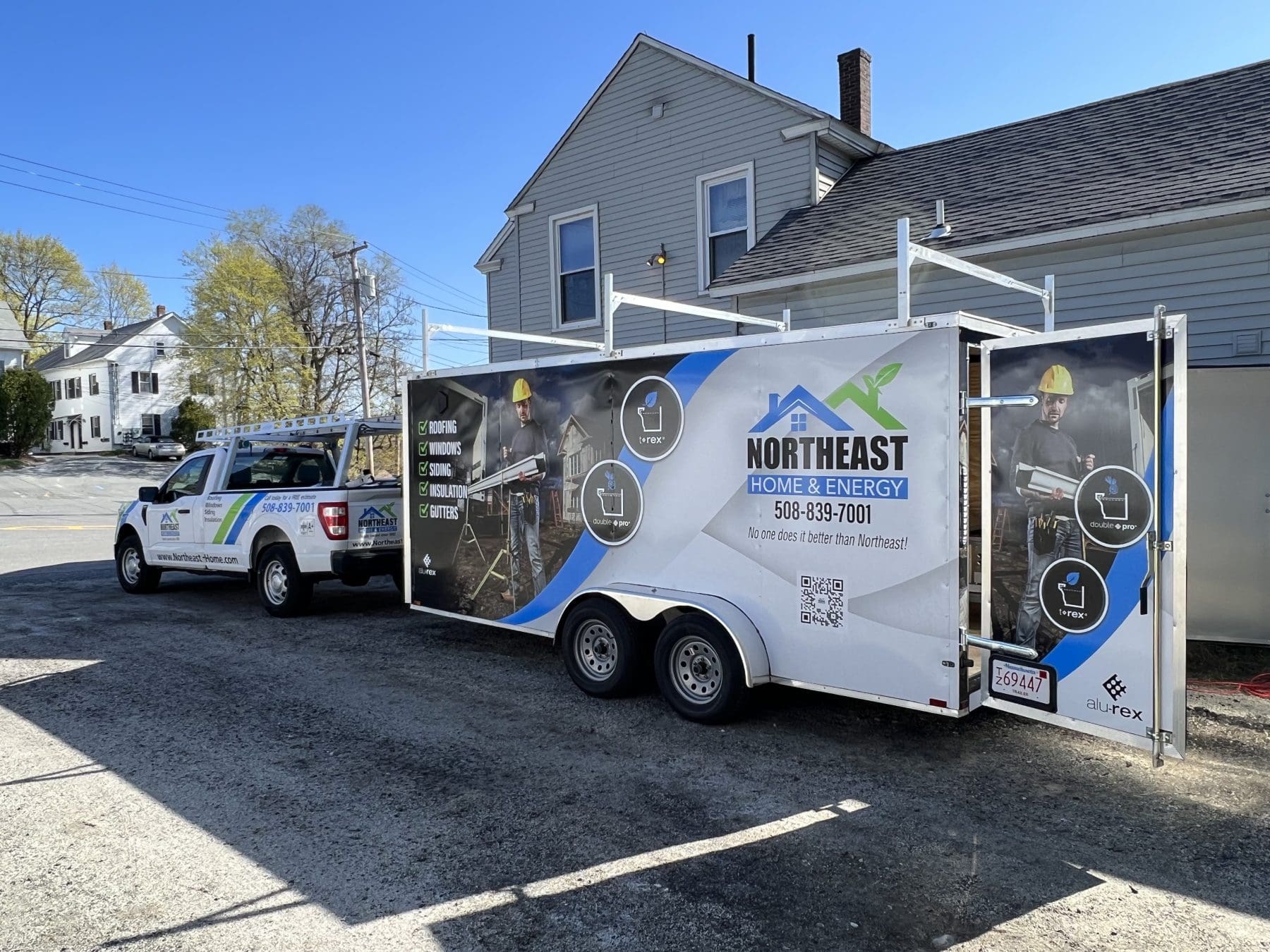 Get in touch today for a free estimate and to learn more about the benefits that come with fitting insulation within your home or business.