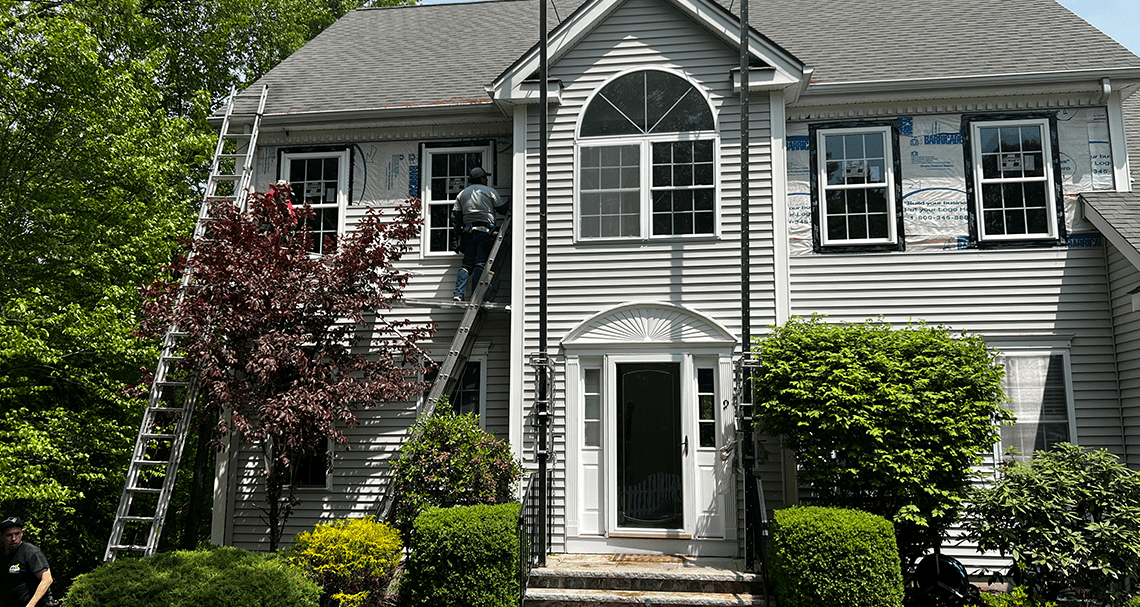 Among the many facets of home maintenance and improvement, window replacement and repair are undoubtedly some of the most essential. In the heart of Norfolk County, Massachusetts, Randolph stands as a community with a rich blend of history and modern comfort. Homeowners in Randolph require services that reflect their love for their homes and the locale. That's where Northeast Home & Energy, a locally owned company, comes into play.
Window replacement costs range between $300 and $1,200 depending on window material, design, glass type, and labor cost. Single-Hung window type is the cheapest, with prices ranging between $150 to $400 per window. The Egress type is the most expensive, with new windows costing between $1,500 and $5,500.
Northeast Home & Energy is more than just a business in Massachusetts; it's part of the Randolph community. Our team of hard-working professionals comprises the best local window installers who take immense pride in every job they undertake. Quality windows, vinyl siding, and new roofs are just a few areas of our expertise.
Customer satisfaction is our topmost priority, and it shines through in our verified reviews. Our great customer service, coupled with excellent job execution, has earned us a high rating based on customers' feedback. Right from the initial estimate stage to the final installation, our team ensures a smooth, hassle-free experience for you.
Harvey windows stand out as a testament to superior quality and craftsmanship, making them the ideal choice for homeowners seeking the utmost in window performance and durability. With a longstanding reputation for excellence, Harvey windows offer a wide range of benefits that set them apart from other brands. Their advanced technology ensures exceptional energy efficiency, providing homeowners with reduced heating and cooling costs year-round.
Furthermore, Harvey windows are designed to enhance home aesthetics while offering superior noise reduction and enhanced security features. When it comes to installation, homeowners can rely on the expertise of Northeast Home & Energy, a trusted provider known for their meticulous attention to detail and commitment to customer satisfaction. By choosing Northeast Home & Energy to install Harvey windows, homeowners can rest assured that their investment will yield long-lasting, high-quality results that enhance both the comfort and value of their home.
At Northeast Home & Energy, we don't just install new windows; we also provide top-notch window repair services. Be it a minor fix or a significant repair job, our team approaches each task with the same level of dedication and professionalism.
While we recommend and install Long Home Products, we can work with other brands upon request. In addition, our crew is adept at installing and replacing different styles of windows, doors, and siding.
Budget is often a concern for many homeowners when considering a new home project. We understand this, and that's why we offer free estimates for our services. You can schedule a time to have our team visit your location, assess your needs, and provide an estimate, all without any obligations.
If you're not ready to commit, we encourage you to compare quotes from different businesses. You'll find that Northeast Home & Energy offers competitive pricing without compromising quality.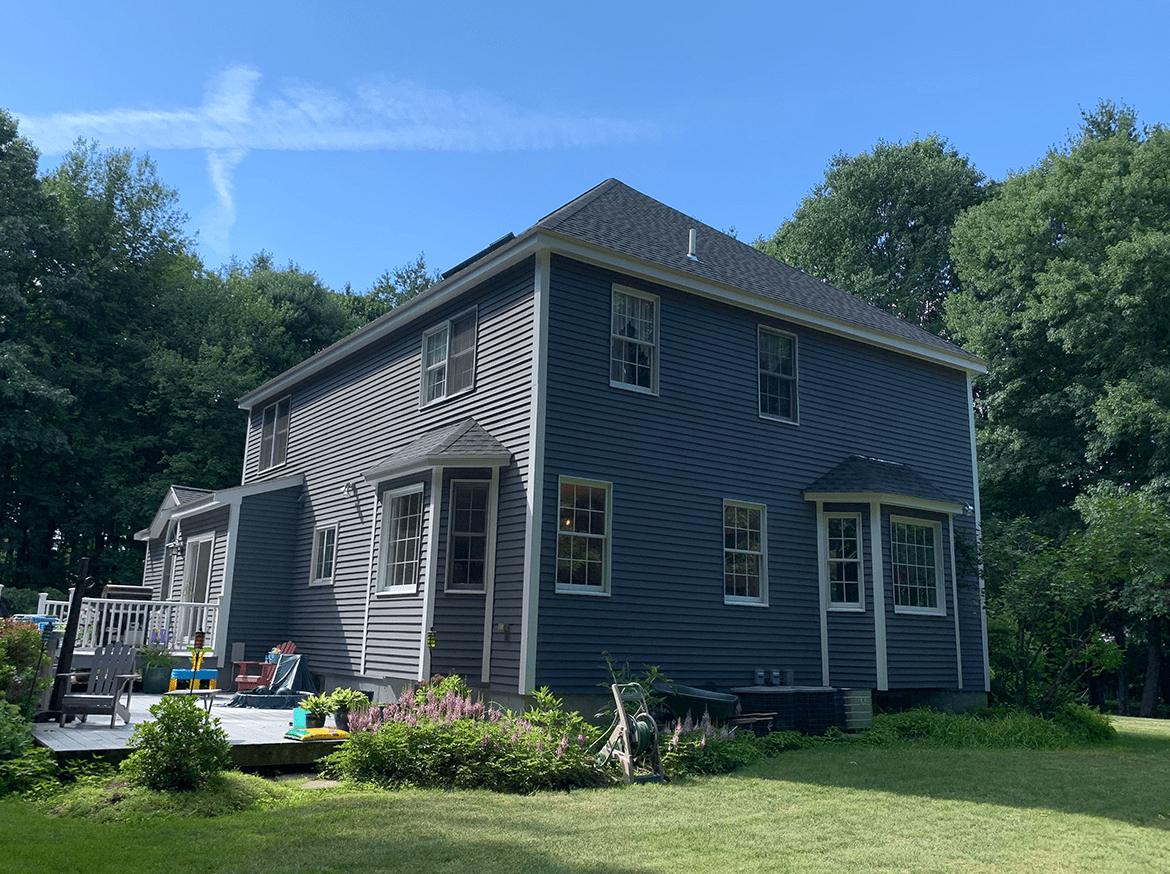 Investing in window replacement in Randolph, MA, is wise for homeowners. New vinyl windows can significantly reduce energy bills, increase your home's value, and enhance its aesthetic appeal. With Northeast Home & Energy, you can rest assured that your investment is in good hands.
As a family and locally owned business, we understand the unique needs of Randolph homeowners. Our crew doesn't just work here; they're part of the community. Our owners actively engage with customers and take the time to address their concerns personally.
The devotion we have for our community is mirrored in the excellent job we do, and it's one reason why we come highly recommended by our customers.
At Northeast Home & Energy, we don't just sell windows or siding; we provide solutions tailored to your needs. From the initial contact, our dedicated team will collaborate with you to ensure all your worries and concerns are handled, and your home project is executed flawlessly. In addition, our dedicated team of installers will leave no stone unturned to ensure you're satisfied with your window replacement or new roof installation.
Reinvent your home today with Northeast Home & Energy's professional window and siding services. Contact us to discuss your project, request an estimate, and learn why we're the best window replacement company in Randolph, MA.
Window Replacements
Window replacement can be an integral part of home improvement projects. It offers an aesthetic upgrade, improves your home's energy efficiency, and ultimately increases your property's resale value. Old, drafty windows can significantly inflate your energy bills by letting the heat escape during winters and making your air conditioning work extra hard during summers. Replacing your windows with high-quality, energy-efficient Harvey models can save money in the long run.
At Northeast Home & Energy, we provide replacement windows that can withstand the Massachusetts weather while offering you the best in comfort and style. We specialize in all styles, including popular choices like bay windows. Whether your preference leans towards classic or modern, it will assist you in selecting the ideal windows that align perfectly with your Randolph home.
Vinyl Siding
While windows are essential for any home, another crucial aspect of your house's exterior is the siding. Siding not only defines the aesthetic look of your home but also serves as the first line of defense against weather elements.
Our siding not only boosts your home's curb appeal but also improves its insulation. Subsequently, this can decrease energy expenses, presenting itself as a cost-effective choice for homeowners planning to refresh their home's exterior. The durability and low maintenance needs of vinyl siding make it a preferred choice among Randolph residents.
At Northeast Home & Energy, customer satisfaction isn't just about delivering a service. It's about ensuring you're part of the whole process, from consultation to completion. Our team is always ready to discuss your concerns, advise you on the best solutions, and work within your schedule to minimize inconvenience.
We're a locally-owned business, and we take pride in our community. Our crew members live and work in Randolph, which means we're not just service providers but your neighbors. We believe this community connection enables us to deliver services that align perfectly with the needs of Randolph homeowners.
Our customers' positive reviews and high recommendations testify to our commitment and quality of work. We're grateful for our client's feedback, which drives us to continually improve our services. You don't have to take our word for it; we invite you to read the verified reviews left by satisfied homeowners.
Choosing a service for your window replacement in Randolph, MA, or any home improvement project is a significant decision. You need a company that comprehends your needs, respects your budget, and delivers excellent results. With Northeast Home & Energy, you're choosing quality, professionalism, and a committed community partner.
Don't let your old windows inflate your energy bills or let shabby siding downgrade your home's aesthetic appeal. Choose Northeast Home & Energy today. Let's work together to make your Randolph home as comfortable, beautiful, and efficient as possible. Contact us to discuss your window replacement project in Randolph and request a free estimate.