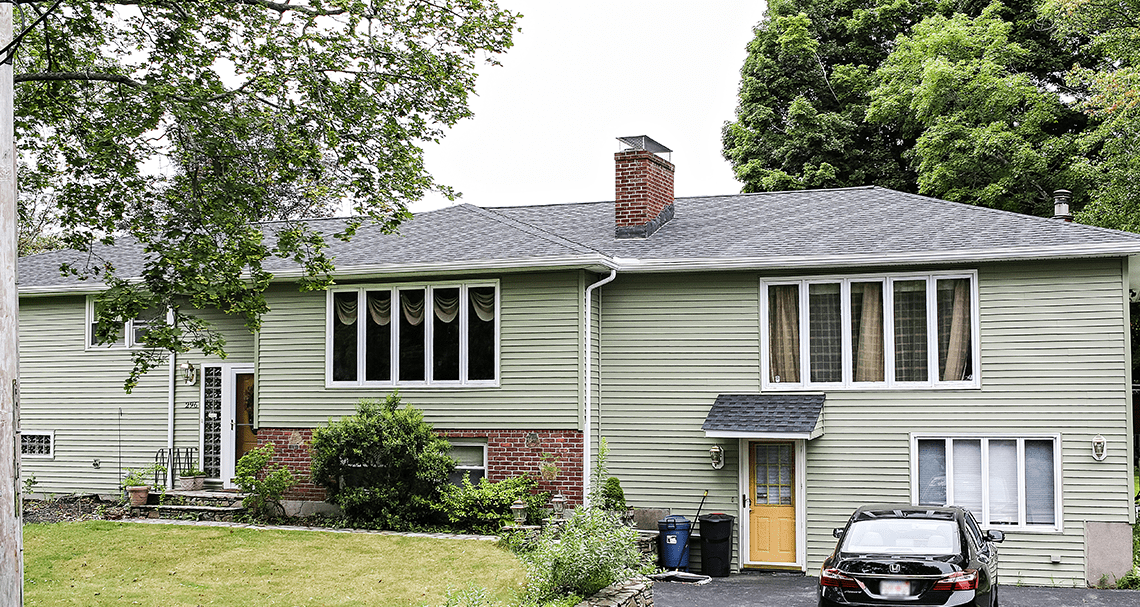 If you're looking for top rated siding contractors in Randolph, MA, Northeast Home & Energy is here to help. We offer various siding options to fit your budget and preferences. In addition, this service page will answer some common questions about siding installation, repair, and maintenance. Adding or replacing the siding of your home can be quite a significant project. Therefore, you should pick a siding contractor that has both the expertise and experience to get your highest quality exterior renovations.
It is possible to install your siding at any time of the year. However, most siding contractors recommend installations when the temperatures are between 50 and 80 degrees Fahrenheit. These temperatures provide the optimal conditions for the best adhesive properties to ensure proper sealing.
Besides, siding materials such as fiber cement and vinyl become brittle in freezing temperatures and very soft in high temperatures. The siding materials may also expand or contract more than expected at very high or very high temperatures, causing them to buckle or wrap.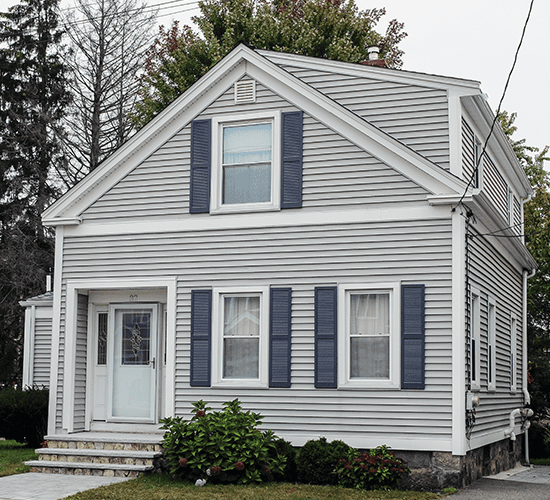 With this in mind, spring and fall are the best seasons for siding installation in Randolph, MA. However, we also have the equipment and techniques to install siding during other seasons.
The cost of installing siding depends on various factors, including the size of your home, the type of siding, and how complex the project is. However, we can provide a free estimate of the cost of installing one at your home.
According to HomeAdvisor, the national average for installing a siding is $11,471. However, the cost may vary between $5,000 and $14,050 based on the factors discussed above.
On the other hand, the cost of repairing one varies according to the type and the extent of the damage. The typical average is between $349 and $1,395. Complex configurations and patterns may cost 5% to 14% more.
If your home's siding is damaged, you may be torn between repairing and replacing it. The choice depends on the extent of the damage and the expected final look. If the siding damage is minor and only affects a small area, you can opt for siding repair.
However, if the damage is widespread or affects the structural integrity of your home, consider replacing the siding. On the other hand, if your siding is outdated or doesn't match your aesthetic preferences, you may consider replacing it even if it's not damaged.
Vinyl is popular among homeowners as it is durable, affordable, and has low maintenance. There are several vinyl siding providers around the globe offering various products in the US. However, CertainTeed is the leading manufacturer in the country. According to Statista, CertainTeed held a market share of 18.3% in the US vinyl siding industry by 2020.
If you are looking for a siding option that requires minimal maintenance, you might consider installing a fiber cement siding. Manufacturers make fiber cement from a blend of cement, wood fibers, and sand. The siding material is durable and resistant to fire, moisture, and pests.
Besides, many manufacturers make fiber cement siding to mimic the look of wood, brick, or stone. It is also available in multiple colors and textures.
Can You Install New Siding over the Old One?
If you wish to replace your current siding, you may consider installing a new siding over the existing siding. This may be to save time and money during the replacement installation. While it's possible to do so, we do not always recommend it. If the old siding is damaged, has mold or rot, or is not properly attached to the wall, installing new siding over it can lead to further issues. Consider talking to our siding contractors to determine the feasibility of such an undertaking and decide whether to remove it or not.
Which is the Longest-lasting Siding?
If durability is your main concern when installing your next siding, consider going for a metal one. Metal siding has good resistance to weather and pests and requires low maintenance. It can also outlive all the other types. In addition, this type of siding is customizable to your exact colors, styles, and preferences. Metal Construction Association estimates that metal siding can last up to 50 years or more with proper maintenance.
What Are Some Common Types Of Siding?
You can have several siding options, each with its advantages and disadvantages. Some of the common types include vinyl, fiber cement, wood, and aluminum. Among them, vinyl siding is the most popular choice. Homeowners like it for its low-maintenance and affordability and because it comes in various colors and styles.
On the other side, wood siding is a classic choice that adds warmth and character to the curb appeal of a home. However, it requires more maintenance than vinyl. Fiber cement siding is durable and can mimic wood or stucco, but it can be more expensive. Finally, aluminum siding is lightweight and easy to install but may dent easily.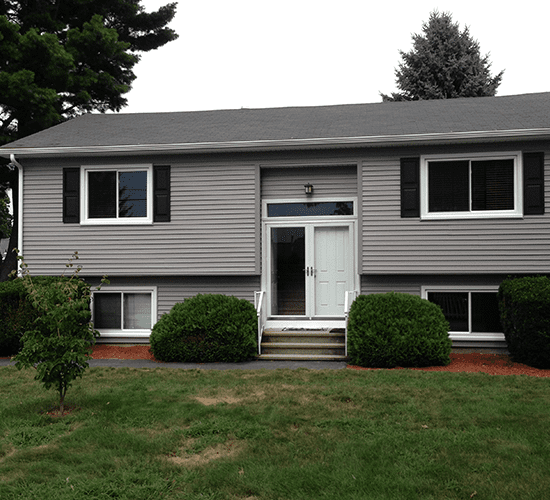 Some siding types have a better return on investment than others. If you focus on increasing your home's value, you may consider high-value siding types. Remodeling Magazine's 2021 Cost vs. Value Report puts fiber cement siding as having the highest ROI (return on investment), recouping 66.3% of its cost at resale. Vinyl siding comes in at a close second, with a 62.7% return on investment.
Fiber cement siding is made from a mixture of cement, sand, and cellulose fibers, which gives it a durable and long-lasting finish. It is also resistant to termites, rot, and fire. While it is more expensive to install than other types, its durability and high return on investment make it a smart choice for homeowners looking to add value to their homes.
The cost of painting a house versus installing new siding varies depending on various factors. However, you will pay more to install new siding than to paint your home.
HomeAdvisor estimates it will cost you about $2,972 to paint a house exterior and $15,072 to install new siding. While the initial painting cost may be lower, you must do it more frequently than repairing a siding.
Reach out to us for free estimates and advice on the best siding to install in your home.