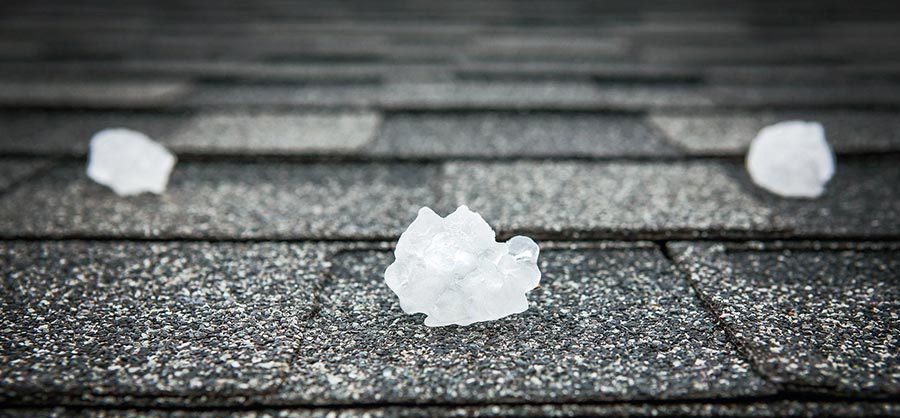 In New England, we often see hail as big as quarters! When those ice balls hit your roof at high speed during a hail storm, your roof takes a beating, and it can cause major dents and damage. It's no wonder that severe hail storms can do thousands of dollars of damage to roofs all across Massachusetts and Rhode Island.
During a hail storm, your roof, shingles, gutters, skylights, and vent hoods are vulnerable to harm. If you believe your roof has been damaged in a storm, call the roofing specialists at Northeast Home & Energy. We will inspect your roof for free and determine what damage, if any, your roof has sustained. We can also find leaks that may not be noticeable to the untrained eye but could cause significant harm to your home's structure.
Whether you need a simple repair or an entire roof replacement or repair services, Northeast Home & Energy will get the job done in a timely manner and correctly. We are a family run business dedicated to complete homeowner satisfaction!
Free roof inspections in order to determine the minor or extensive damage caused by the hail, including:
Roof shingles

Gutters

Skylights

Chimney flashing and caps

Vent hoods and stacks
After identifying the extent of the roof damage, we offer timely, high-quality repairs and service. Our skilled roof technicians have decades of experience fixing storm-damaged roofs, so you know the job will get done right.
Hail damages your roof differently than rain, wind, or snow. It also varies in how it affects different roofing materials. Other factors, like the angle at your roof slopes, can also affect the type and extent of damage from hail.
If you have asphalt shingles, the most common type of residential shingles, hail can crush or dent your roof. In addition, shingles can break, and tabs can crack. Still, hail is more likely to harm the granules on your roof, either driving them deep into the shingle mat material or removing them entirely. Because granules shield your asphalt shingles from sun damage and UV degradation, hail damage to granules can significantly shorten the lifespan of your shingles.
If you have wood shingles on your home, your roof is especially susceptible to cracked shingles. Hail will split your wood shingles along the grain. This often leads to some shingles detaching entirely from your roof.
Slate roofs can also be damaged by hail. When it hits the slate, the slate can randomly crack and potentially slide off of your roof. It is important to reach out to your insurance company to see what coverage you have.
Be sure to check out all of the roof repairing and replacing services we offer to restore your roof after hail damage.