Northeast Home & Energy takes great pride in being an active member of the community and supporting those who have served our country. In line with our commitment to giving back, we are thrilled to share the heartwarming story of Sean Gleason, the deserving 2nd annual winner of our  "Free Roof for Veterans Program." Through this program, we had the privilege of providing Sean with a brand-new roof, ensuring that his home remains safe, secure, and comfortable. Join us as we recount the inspiring journey of the Free Roof for Veterans Program and the positive impact it had on Sean's life.
Honoring Veterans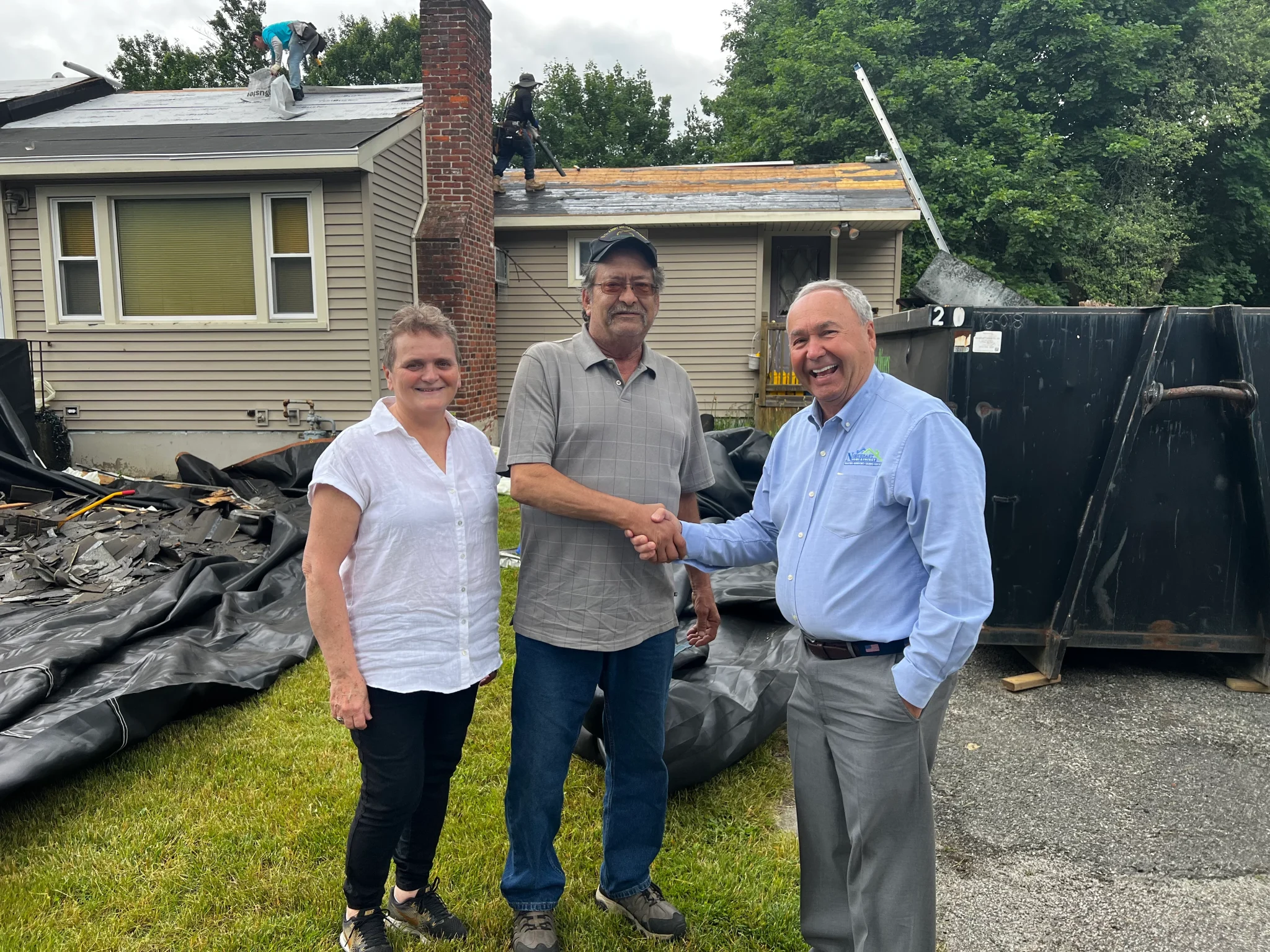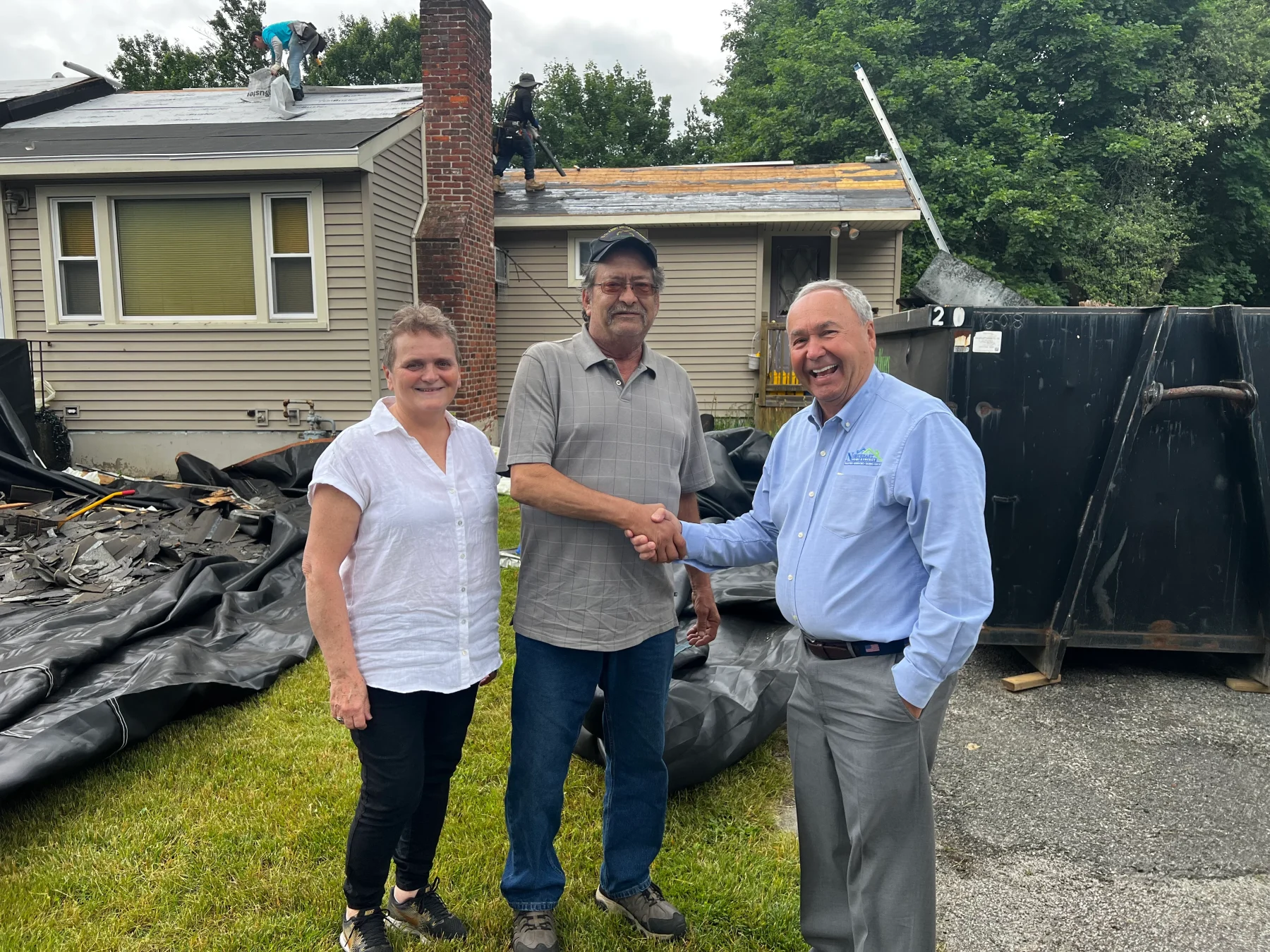 At Northeast Home & Energy, we recognize the immeasurable sacrifices made by our brave veterans. They have selflessly defended our nation, protected our freedoms, and ensured our safety. Inspired by their unwavering dedication, we launched the "Free Roof for Veterans Program" as a way to show our gratitude and support. Through this initiative, we aimed to provide a deserving veteran with a much-needed roof replacement, ensuring they could enjoy a safe and comfortable home environment.
Sean Gleason: The Chosen Winner
Amongst the numerous applications we received, Sean Gleason's story stood out. Sean, a retired Army veteran, had served our country for over two decades with utmost courage and commitment. Upon learning about his journey, the challenges he faced, and his tremendous resilience, our team was deeply moved. We knew that Sean was the perfect candidate for our program, and we were eager to make a positive difference in his life.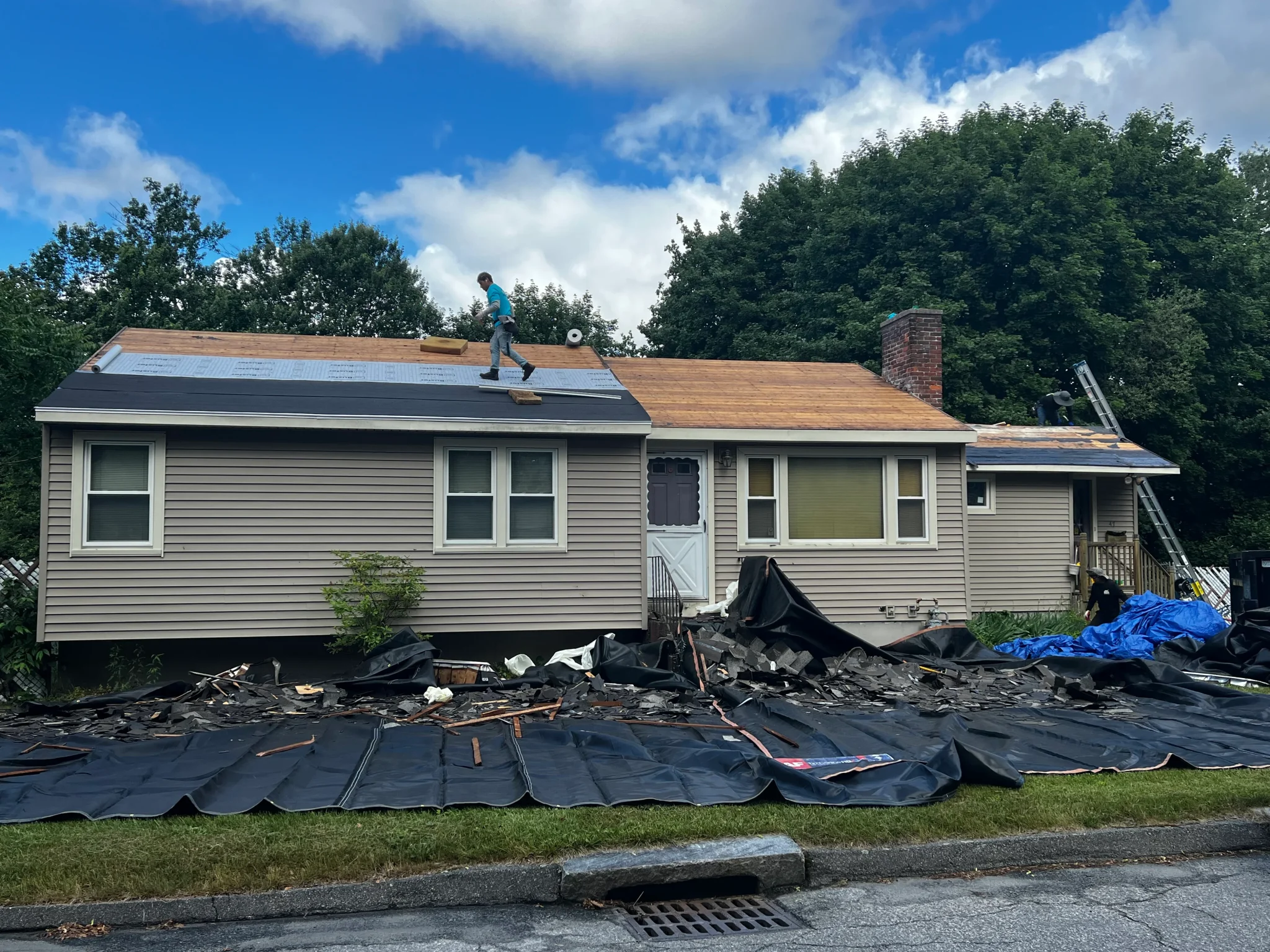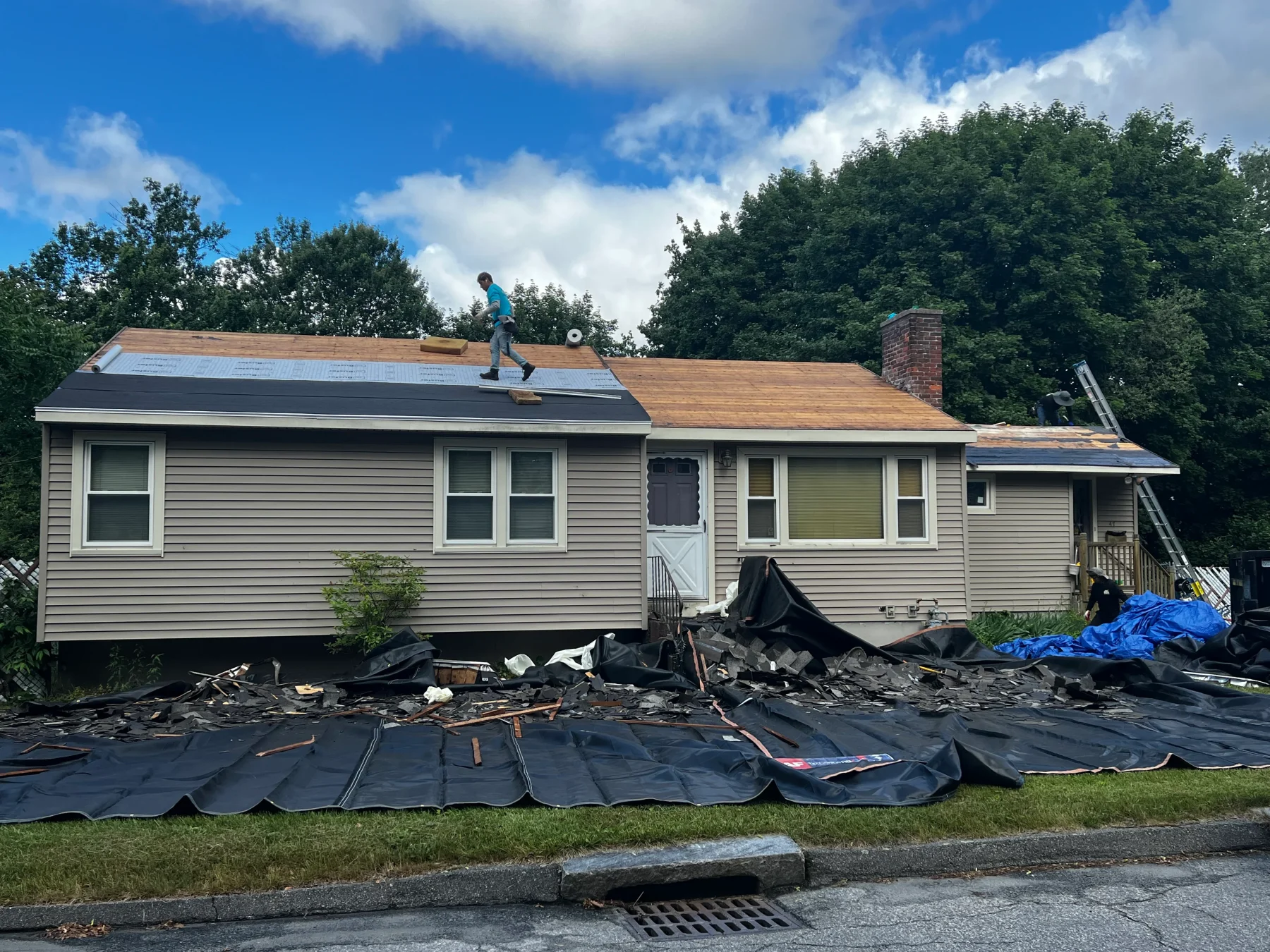 The Roof Replacement Process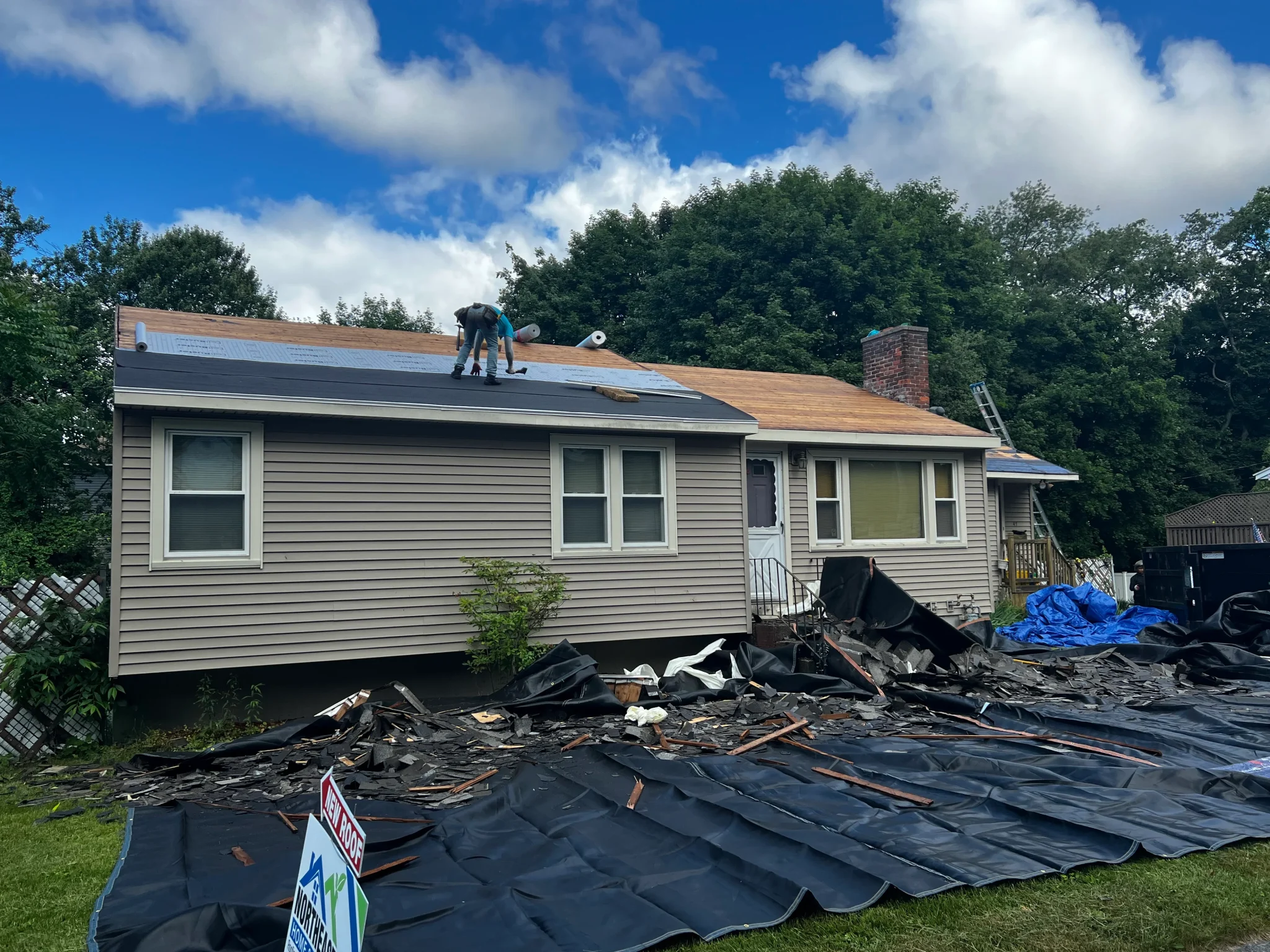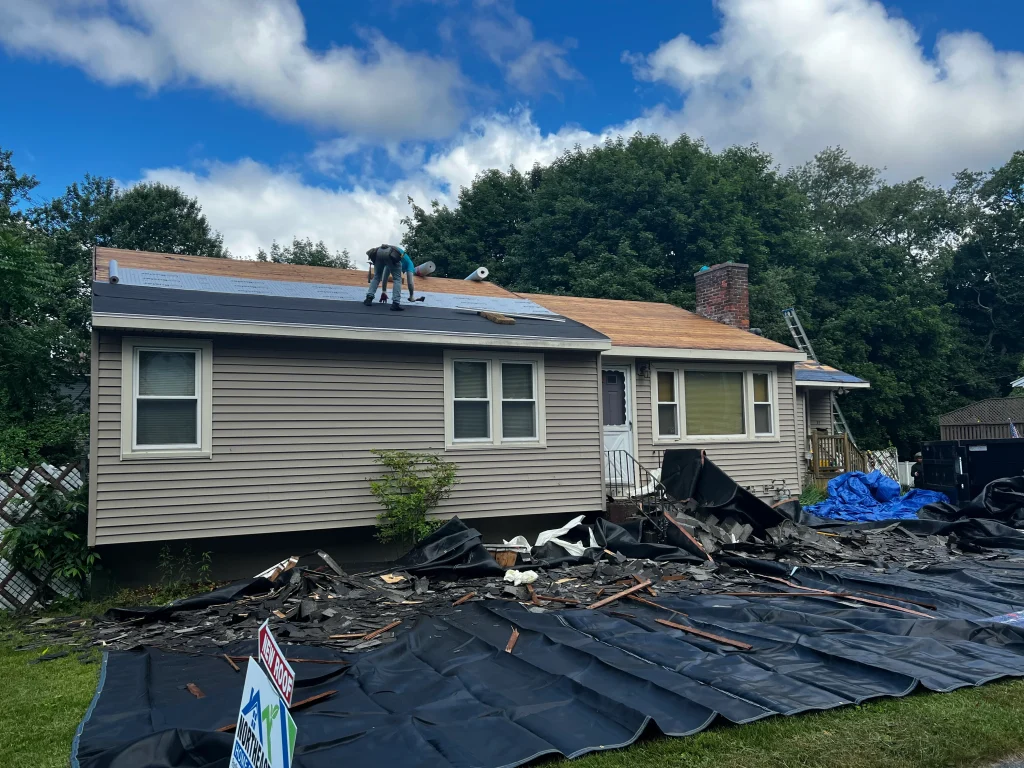 With Sean selected as the recipient of our "Free Roof for Veterans Program," we wasted no time in ensuring his home received the attention it deserved. Our team of expert roofers, armed with the highest quality materials and state-of-the-art equipment, meticulously planned and executed the roof replacement process.
We worked closely with Sean to understand his preferences and address any concerns he had.He was concerned with a couple of specific parts of his roof where he had been having experiencing multiple leaks throughout the years. From the initial inspection to the final installation, our team maintained open lines of communication, ensuring that Sean felt involved and informed throughout the entire process. Our goal was not only to deliver a top-notch roof but also to provide a positive and stress-free experience for Sean and his family.
The Impact
The impact of the new roof on Sean's life cannot be overstated. The old, worn-out roof had been a constant source of worry and financial strain for him. Leaks and other issues compromised the integrity of his home, causing discomfort and escalating repair costs. However, with the installation of a brand new, durable roof, Sean's worries were finally put to rest. Beyond the tangible benefits, the Free Roof for Veterans Program conveyed a powerful message of appreciation and support to all veterans. It showcased our commitment to giving back to those who have given so much. The program has not only provided Sean with a renewed sense of security but also inspired others in the community to get involved and make a difference in the lives of veterans.
Northeast Home & Energy's Free Roof for Veterans Program has been a resounding success, thanks to the incredible support from our community and the inspiring veterans who have touched our lives. Through the roofing project for Sean Gleason, we were able to honor his service and show our deep appreciation for his sacrifices. We hope that this initiative serves as a reminder to everyone of the importance of supporting our veterans and giving back to those who have given so much to protect our freedoms.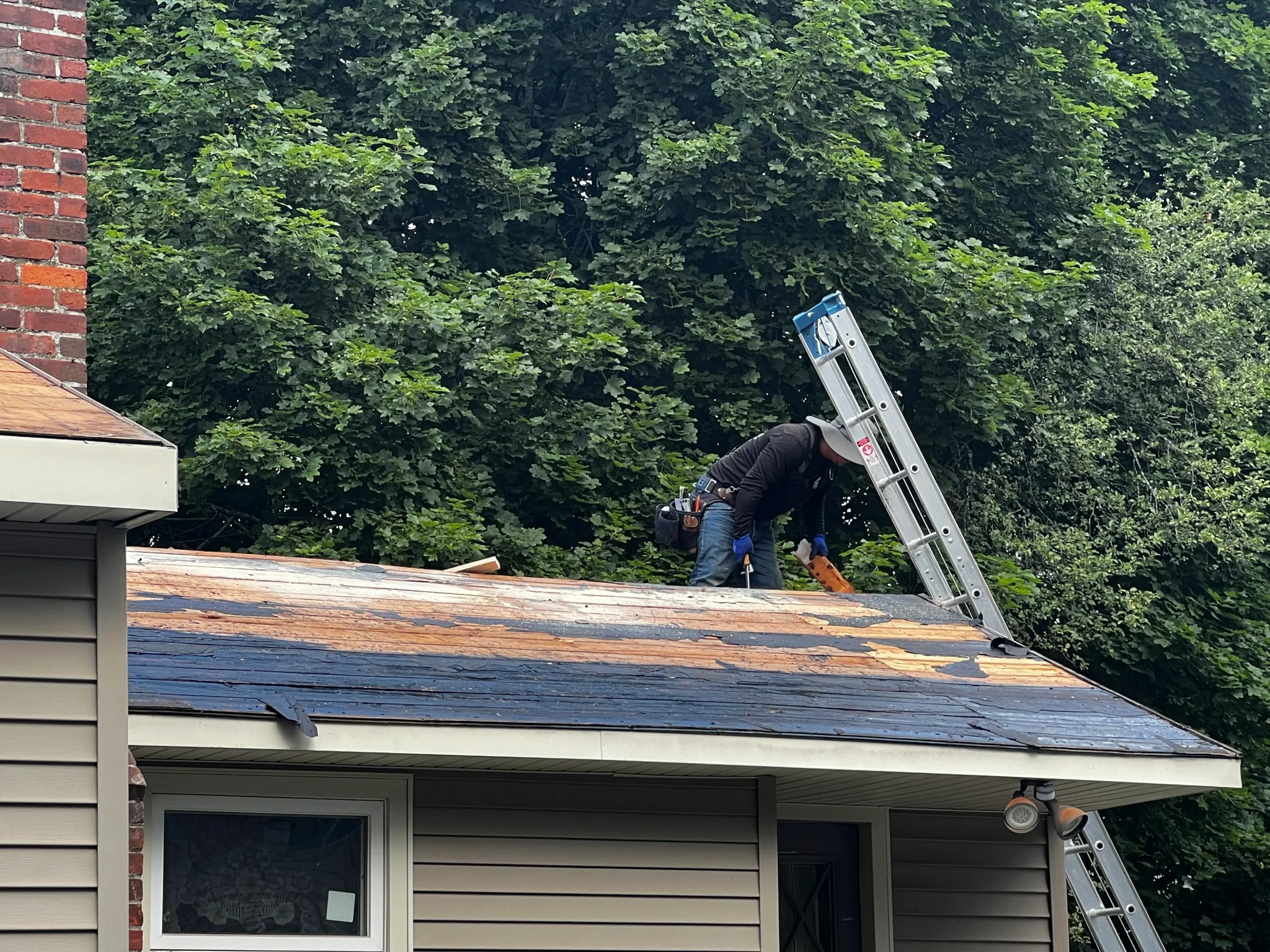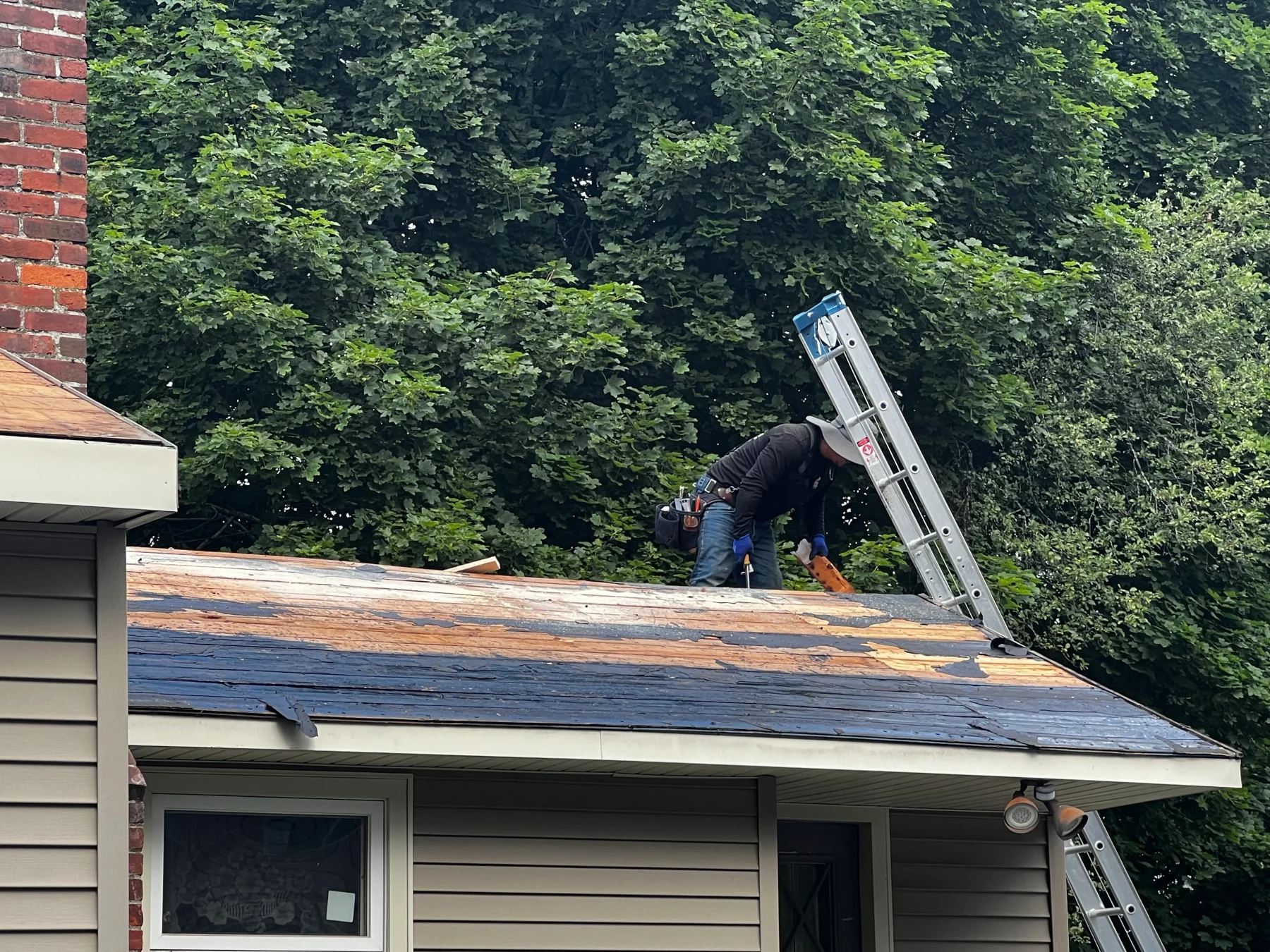 As we move forward, Northeast Home & Energy remains committed to making a positive impact in the community, one roof at a time. Together, let us continue to support and honor our veterans, ensuring that their homes remain safe, comfortable, and a symbol of the gratitude we hold in our hearts.
Nominate a Veteran
Do you know a deserving veteran who could use a helping hand? Northeast Home & Energy is currently accepting nominations for our Annual Roofs for Veteran Program. We invite you to take part in this meaningful endeavor by nominating a veteran who you believe deserves this assistance. Help us show our gratitude for their service and sacrifice. To nominate a veteran for this program, simply click the button below. Together, we can make a difference in the life of a deserving hero.