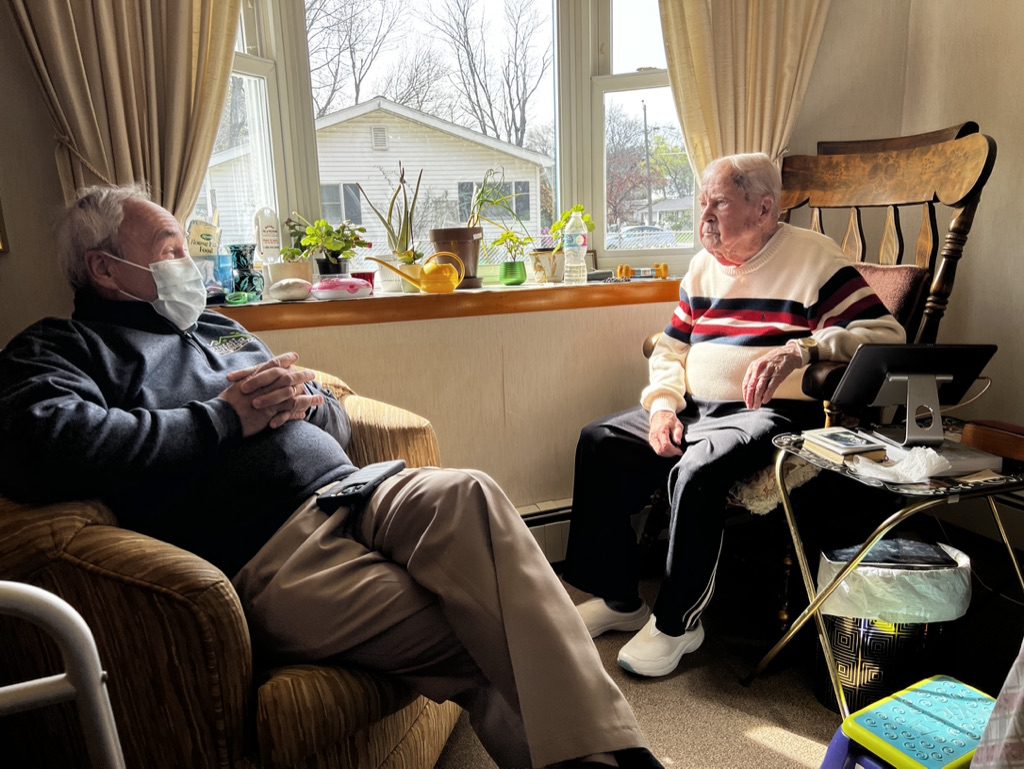 At Northeast Home & Energy, we believe in giving back to those who have served our country. That's why we are proud to introduce our new initiative, the Roofs for Veterans program. Through this program, we will be providing a free roof installation to one deserving veteran each year as a token of our gratitude for their service and sacrifice. Northeast Home & Energy understands the importance of a safe and secure home for our veterans. We recognize that many veterans face financial challenges, and home maintenance, including roof repairs or replacements, can be an added burden. Our Roofs for Veterans program aims to alleviate this burden and provide veterans with a reliable, high-quality roof that will protect their homes for years to come. In addition to our Roofs for Veterans program, Northeast Home & Energy is always looking for ways to support veterans in our community. We encourage individuals and businesses to join us in this important mission by making donations or contributions towards our program. Every contribution brings us one step closer to helping another deserving veteran receive a new roof and a safer home.
Each year, Northeast Home & Energy will select one veteran who is in need of a new roof. We will carefully review all nominations and choose a recipient based on their service record, financial need, and the condition of their current roof. Our team of experts will conduct a thorough inspection of the veteran's home to determine the scope of the roofing project.
Once the recipient is selected, we will work closely with them to choose the best roofing materials that suit their needs and preferences. Our experienced roofing professionals will then install the new roof with the utmost care and precision, ensuring that the veteran's home is protected from the elements.
Northeast Home & Energy is committed to transparency and fairness in the selection process for our Roofs for Veterans program. We will review all nominations carefully and select the recipient based on the criteria outlined above. The chosen veteran will be notified personally, and their story may be shared on our website and social media platforms, with their permission, to honor their service and inspire others.
If you know a deserving veteran who could benefit from our Roofs for Veterans program, we invite you to nominate them. Simply fill out the form below and complete the nomination form, providing as much detail as possible about the veteran's service history, financial situation, and the condition of their current roof. We also encourage you to include a heartfelt explanation of why you believe they should be chosen as the recipient of our program.