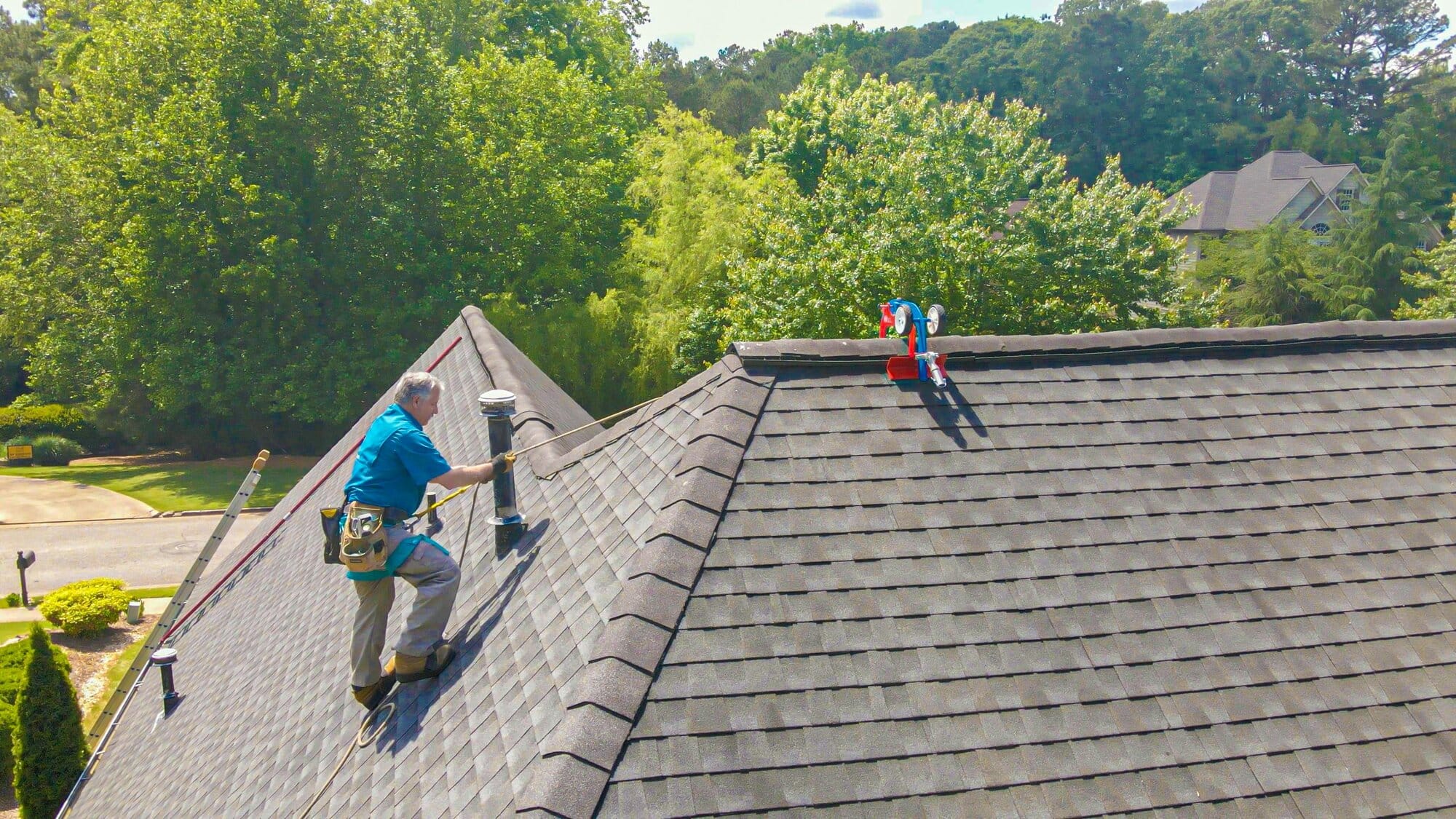 Your roof is one of the most critical components of your home. It protects you and your belongings from the elements, making it essential to ensure that it's in top-notch condition. When it comes to roof repairs, maintenance, or installations, you want to hire a roofing professional who has the experience, expertise, and certifications to get the job done right. One such certification that you might encounter in the roofing industry is that of a "GAF Master Elite Roofer." In this blog, we'll delve into what exactly a GAF Master Elite Roofer is and why you should consider hiring one for your roofing needs.
Northeast Home & Energy proudly holds the prestigious title of a GAF Master Elite Contractor, a distinction earned by only a select few in the roofing industry. This recognition signifies our unwavering commitment to excellence in craftsmanship, customer satisfaction, and product quality. We take immense pride in being among the top 3% of all roofing contractors nationwide who have achieved this status, showcasing our dedication to providing our customers with the highest level of service and the best roofing solutions available.
GAF, or General Aniline & Film, is one of North America's largest roofing manufacturers. They produce a wide range of roofing materials and are known for their commitment to quality and innovation. GAF offers various roofing products, including asphalt shingles, roofing accessories, and ventilation systems. To ensure that their products are installed correctly and efficiently, GAF developed a certification program known as GAF Master Elite.
A GAF Master Elite Roofer is a roofing contractor who has achieved the highest level of certification offered by GAF. This certification is not easy to obtain and is only awarded to a select few roofing professionals. To become a GAF Master Elite Roofer, a contractor must meet the following stringent criteria:
Licensing: The contractor must be properly licensed in their state of operation and be in good standing.
Insurance: They should have adequate insurance coverage to protect both their workers and clients.
Reputation: A GAF Master Elite Roofer must have a solid reputation in the local community for providing quality roofing services.
Commitment to Ongoing Training: These roofers are committed to continuing education and staying up-to-date with the latest industry best practices and product knowledge.
Quality Installation: GAF Master Elite Roofers are known for installing GAF products correctly to ensure the longevity and performance of your roof.
Now that you understand what a GAF Master Elite Roofer is, let's explore why you should consider hiring one for your roofing project:
Expertise: GAF Master Elite Roofers are experts in their field. They have undergone extensive training to stay at the forefront of roofing technology and best practices.
Quality Assurance: When you hire a GAF Master Elite Roofer, you can be confident that your roofing project will be completed to the highest industry standards.
Exclusive Warranty: GAF Master Elite Roofers can offer special warranties that are backed by GAF. This can provide you with additional peace of mind, knowing that your investment is protected.
Professionalism: These roofers are known for their professionalism, commitment to safety, and top-tier customer service.
Your roof is a vital part of your home, and when it comes to roofing projects, hiring a GAF Master Elite Roofer is an excellent choice. These professionals have the expertise, training, and commitment to quality that sets them apart in the industry. If you're in need of roofing services, consider consulting with a GAF Master Elite Roofer to ensure that your roofing project is executed with the highest level of skill and precision, giving your home the protection it deserves.