Need help with choosing the right windows for your home?
Your home and tastes are unique. When the time comes to replace your old windows,
Northeast Home & Energy can help you find windows that match your home's style as well as your budget.
We can also custom fit windows to almost any opening with a variety of window styles, including energy-efficient windows.
We are a family-run business with a strong reputation for honesty and customer service.
Window Styles for Your Home
Bay or Bow Windows
Bay and bow windows are typically a conglomeration of 3 or more windows that project out from your home. They accentuate the view by dividing it into 3 window panes. They also bring in more light and make the room appear larger. The panes that comprise a bay or bow windows can even be constructed from other window types, such as casement or single hung windows.
Casement Windows
Casement windows are hinged on one end and can be swung outward to provide ventilation. Casement windows are very energy-efficient compared to sliding windows, because they seal tightly when closed. They can open left to right or vertically, depending on the opening.
Double Hung Windows
Double hung windows are named as such because both the lower and upper panes can open for ventilation. They are one of the most common window types and many tilt inward, making it easy for homeowners to clean the exterior window.
Picture Windows
Picture windows are large windows that offer a wide, picture-like view onto the world. A picture window may offer a single pane of glass, or it may be broken down into several panes. They are fixed and are designed to let in plenty of light.
Awning Window
Awning windows tilt out from the bottom. When open, the window itself forms an awning, protecting the opening from rain.
Let Northeast Home & Energy help you!
Northeast Home & Energy offers a wide variety of window styles, combined with almost four decades of window installation experience.
We can help you find the best window for your home's style, color and budget.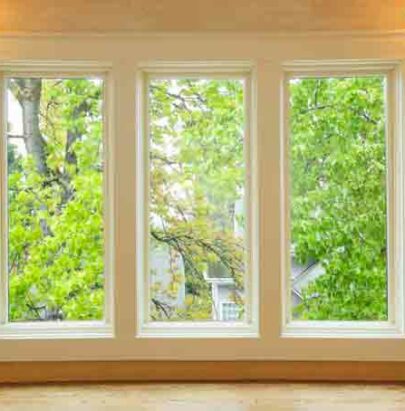 Northeast Home & Energy offers all types of windows to fit your unique style and needs.
Our expert installers can also custom fit your windows to fit almost any opening.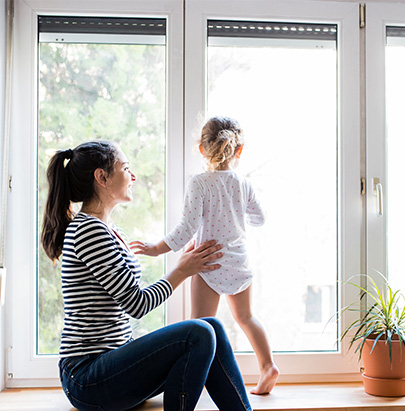 When considering replacing your old windows, vinyl windows are an excellent choice.
We offer fast and expert installation of vinyl replacement windows from the best manufacturers in the industry.