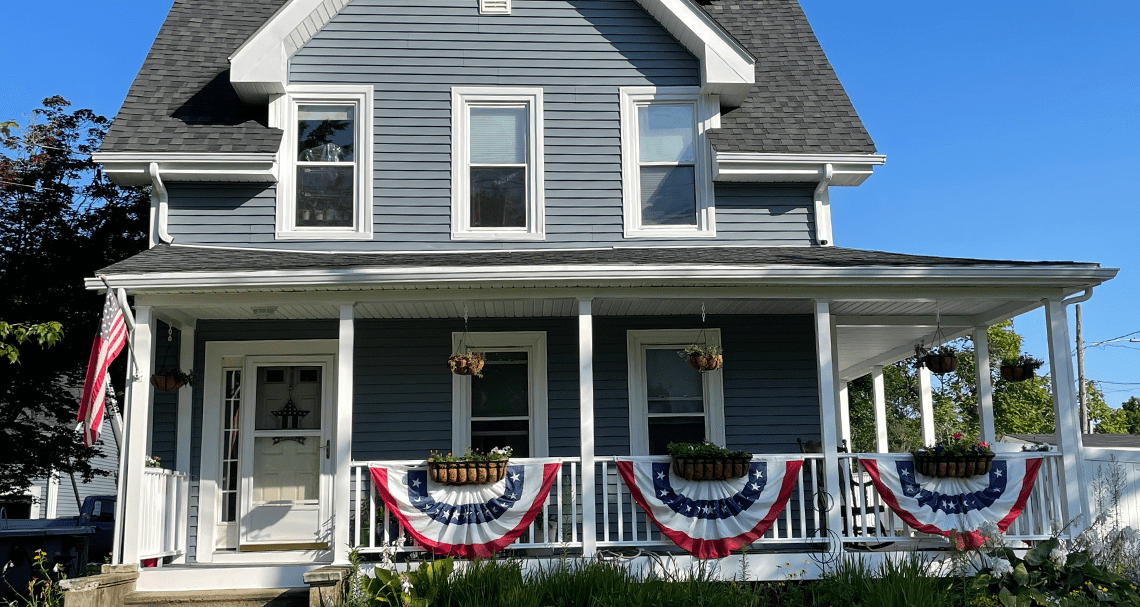 According to industry research, the Global Siding Industry Market will hit a staggering US$119.8 billion by 2027. These figures indicate that most homeowners are upgrading their homes, and you should too. If you are searching for dependable, experienced top siding contractors in Wrentham, MA, to transform your home, look no further than Northeast Home & Energy.
At Northeast Home & Energy, we pride ourselves on being industry experts, providing top-quality siding services that exceed your expectations. Our team of expert siding installers uses only the best products and installation techniques, ensuring that your home is stunning and protected for years to come. So request a free quote today, and let us help you transform your home.
At Northeast Home & Energy, we understand that your home is a valuable investment, and we want to help you protect and enhance its value with our siding services. When you choose us as your siding contractor, you can expect the following:
Long-lasting Results:

We understand that investing in new siding is a big decision. That's why we only use high-quality siding materials from trusted brands like CertainTeed to ensure long-lasting results for your home.

Credibility:

With years of experience in the siding industry, Northeast Home has built a reputation for exceptional craftsmanship and superior customer service. We're proud to have numerous positive

reviews

from satisfied customers.

Efficiency:

We understand that your time is valuable, so we work efficiently and effectively to complete your siding project on time and within budget. Our skilled siding installers use proven installation techniques and the latest equipment to ensure that your home improvement project is completed in a timely manner and with minimal disruption to your daily life.
Integrity: We believe in treating our customers with honesty and integrity. We'll never try to sell you services or products you don't need, and we'll always be upfront and transparent about our pricing and services.
Deciding on the best time for a siding installation can depend on various factors, including:
Weather conditions:

Mild and dry weather conditions are ideal for siding installation. Spring, summer, and fall are considered the best installation seasons. Winter weather can be harsh, with snow, ice, and freezing temperatures that can make installation challenging.

Availability of the contractor:

The best time for siding installation may depend on the contractor's availability. Some contractors may be busier during certain times of the year, which can affect scheduling.

Cost:

The siding installation cost may vary depending on the time of year. Contractors may offer discounts during slower seasons to attract customers.

Personal schedule:

Scheduling a siding installation may depend on your schedule and availability. Consider any upcoming events or vacations that may affect your availability.

Timing with other home improvements: If you're planning other home improvements, it may be beneficial to coordinate the timing with your siding installation. This can help avoid any conflicts or disruptions during the installation process.
Estimating siding for your house requires careful planning and consideration of several factors. Here are some steps to help you estimate siding:
Determine the square footage:

Measure the length and height of each wall to be sided, then multiply these two numbers to get the square footage. Add up the square footage of all the walls to get the total square footage.

Account for windows and doors

: Subtract the square footage of all windows and doors from the total square footage to get the net square footage. This will give you a more accurate estimate of the amount of siding you need.

Choose the siding material:

The siding cost will depend on your chosen material. Vinyl siding is generally the most affordable option, while fiber cement siding and natural wood siding are more expensive.

Consider additional costs:

There may be additional

costs

for removing old siding, repairing damaged areas, or adding insulation. These costs should also be factored into your estimate.
Get quotes from contractors: It's always a good idea to get quotes from multiple siding contractors to compare prices and ensure you're getting a fair deal.
Is It Ok To Install New Siding Over Old Siding?
In some cases, installing new siding over old ones is possible. However, it is not always recommended, as it can create problems with moisture and insulation. Our team will assess your current siding and make a recommendation based on your specific situation.
What Type Of Siding Lasts The Longest?
Fibre cement siding is one of the longest-lasting siding materials available. It is resistant to rot, pests, and fire and can last up to 40 years with proper maintenance. Other durable options include vinyl siding and brick siding.
What Type Of Siding Adds The Most Value?
Siding that provides aesthetic appeal and protection can add the most value to your home. Certain materials, like fiber cement or stone veneer, can increase the resale value of your home by up to 80%. Our team can help you choose the suitable siding material that meets your needs and budget and enhances your home's value.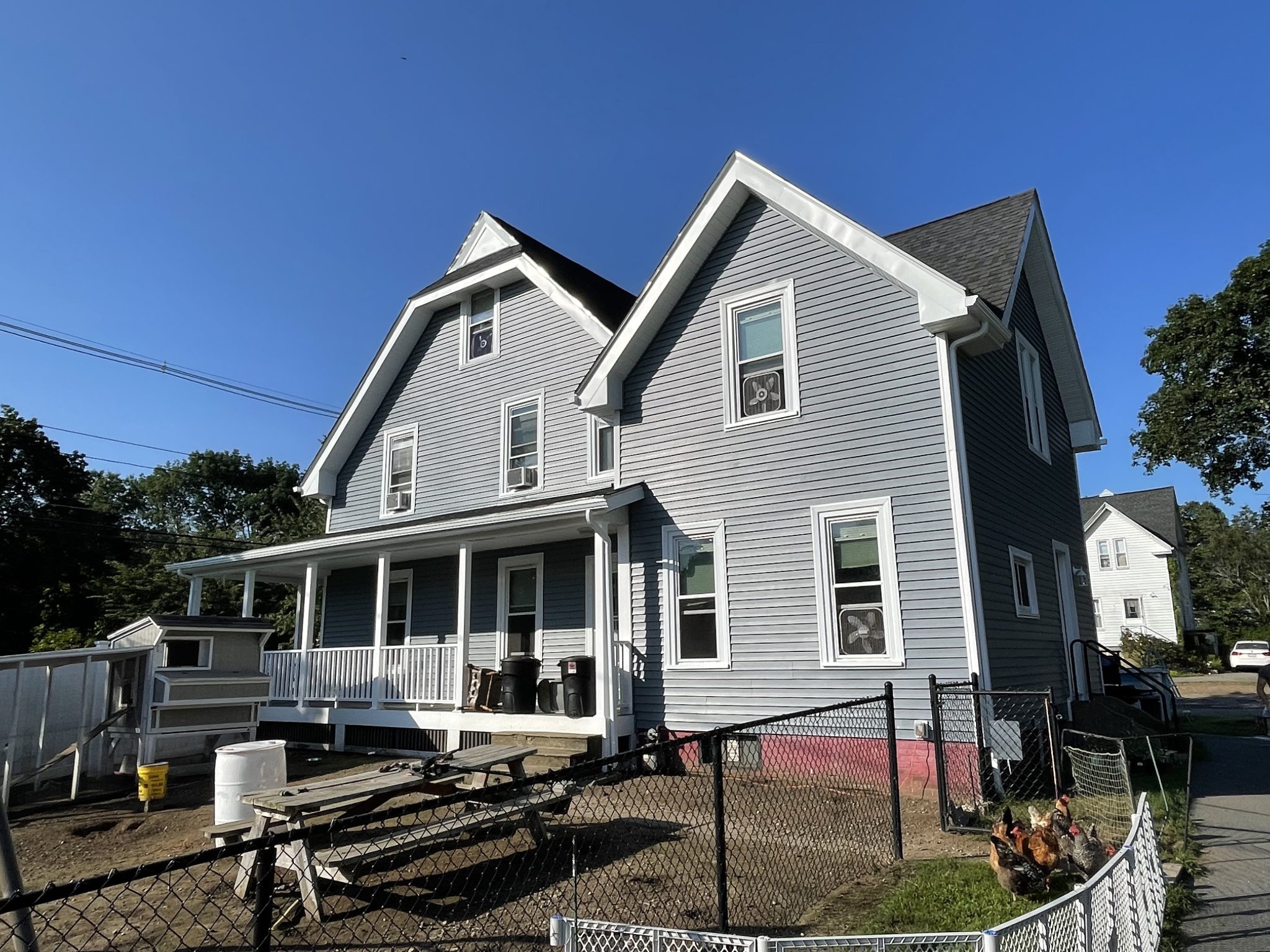 The price varies from roof to roof. The roof type, style, and complexity determine the cost of installing or replacing a roof. Metal roofs and 3-tab shingle roofs are less costly, while composite roofing and architectural shingles have mid-range prices. Roofs constructed with materials such as slate tiles and clay tiles have the highest costs. Each roofing material has different installation costs, impacting the total cost.
The average price of a 1000 sq ft roof is $4500 to $6000, with the cost of materials having the largest impact on the total price.
Northeast Home & Energy is committed to transforming your home with beautiful and durable siding that improves energy efficiency. Our competitive pricing, high-quality products, and skilled craftsmanship set us apart from other siding contractors in Wrentham, MA.
Whether you need a complete siding replacement, repairs, or a new installation, we have the expertise and experience to provide quality work and get the job done right. Our siding experts will work with you to create a customized solution that fits your style, needs, and budget. Enjoy the peace of mind that comes with working with the most trusted professionals in the industry. Contact us today for a free estimate to find out more about our vinyl siding services.
We also offer services for other home exterior improvements, including roofing services and replacement windows.