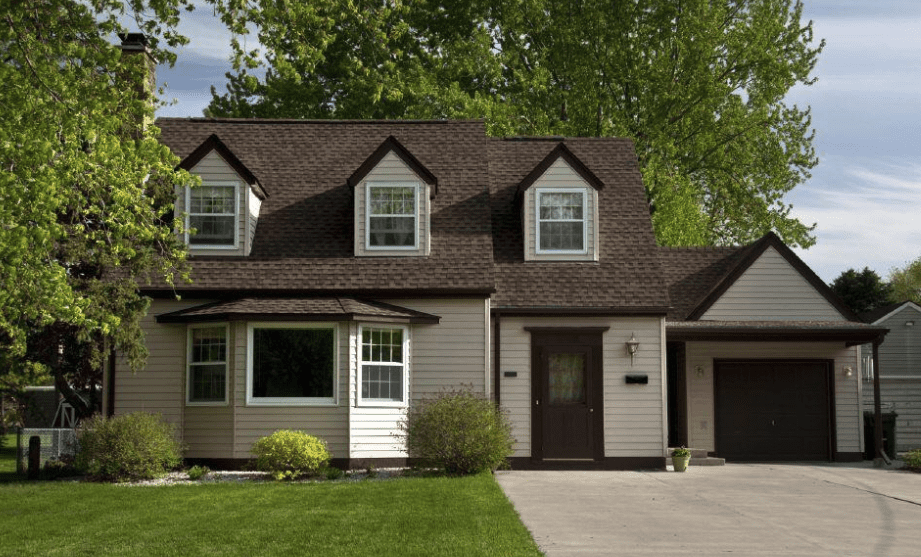 From "Cool and Fresh" to "Warm and Exciting" and Everything In Between, A Glance at Some of the Certainteed Vinyl Siding Color Choices We Offer
Your home is the place you spend the most time, and it makes sense that you would want it to look its best. It is a big investment in the short term, and even in the long term if you ever consider putting your house on the market someday. For all of our vinyl siding installs, we use Certainteed materials, which are ranked amongst the best valued and most desirable you can buy. Their low-maintenance upkeep and an abundance of style options make it a no brainer when choosing vinyl siding materials. In addition, choosing the best mix of colors for your home will help accentuate its features and unify its design. In this article, we will discuss some of the color choices available from Northeast Home & Energy for your vinyl siding that will match your home's current decor and exterior, and wow both you and your neighbors for many years to come.
"Cool and Fresh"

Massachusetts homeowners not only experience warm periods, but also wintery seasons, which is why the "Cool and Fresh" color palette has become so popular amongst our customers. It offers a cool refreshing aesthetic for summer and spring, as well as a complimenting bluish, gray or green color for the white winter season. The colors in this palette range from bright, "icy" shades to deep forest greens.
You can use the guide above to mix and match roof color, trim, and accent colors to see what would make the most sense for your home and personal style. Or, visit Certainteed to get a closer look.
"Warm and Inviting"
If you are looking to add a warmer hue to your home's exterior you can also choose from the "Warm and Inviting" color palette. Colors like red, yellow, and brown are good if you want to accentuate some of your home's exterior features. Warm colors like these also evoke the feelings of summer and spring which you can truly appreciate when summer time rolls around again. 
Use the guide above to get an idea of some of the vinyl siding colors offered in this collection and how it might look with your home's current exterior colors. Or, visit Certainteed to get a closer look.
A Happy Customer's Experience Choosing the Vinyl Siding "Color of Her Dreams"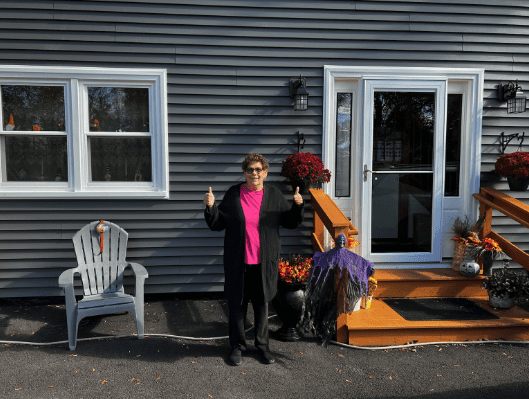 "The guys did a terrific job – I love my house"
Patricia J. from North Grafton was ecstatic to say the least when her vinyl siding in "Smokey Grey" was completed. Hundreds of happy customers this year alone have also chosen the perfect color for their home's vinyl siding and have been just as happy as Patricia when the work was done.
Other Spectacular Color Choices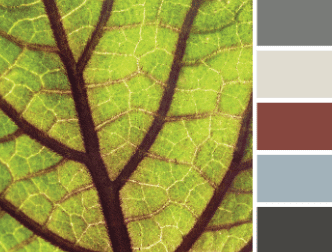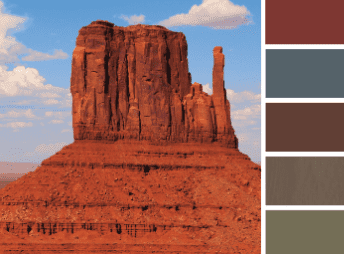 For larger homes, or homes with many design elements, "Subtle and Calm" might be the color palette for you. Soft, closely related colors help tie all the details together on homes with many design factors.
For homes with more simple designs, "Crisp and Exciting" can offer a more visually complex look to your home, depending on the color combinations used with the roof, trim, and accents. The "Strong and Bold" adds a dramatic character to your home, making small homes look larger, and large homes look smaller. Depending on the effect you are looking to create, this palette might be the right one for you. 
And lastly, the "Light and Carefree" palette will add a front-and-center presence to smaller homes, making it appear more forward, especially if it is set back from the curb.
If you want to get an even closer look at what your home might look like with certain siding colors, use Certainteed's COLORVIEW tool to get a "preview" of different siding, accents, and roof combinations.
Vinyl siding offers durability and versatility with design and aesthetics. It can withstand the harshest weather conditions that Massachusetts is known for, including strong winds, heavy rain, and extreme temperatures. Unlike other siding materials like wood or aluminum, vinyl is resistant to insect damage, rot, and warping. See our vinyl siding page for more information on our vinyl siding work in the Massachusetts area and see some of the reviews from more happy customers! You can also get a closer look at Certainteed's vinyl siding options.
No matter what color you're looking for in your home's vinyl siding, Northeast Home & Energy can find the right color for you. We offer a limited lifetime warranty on all new vinyl siding installs so you can be assured that you're getting the best protection for your investment. Call us today for a free estimate and we'd be happy to answer any questions you may have!