In home design, a skylight can make all the difference as it will let in natural light and serve as extra ventilation when you need it. Installing a skylight in your home will increase curb appeal, attract potential buyers, brighten your space with sunlight, and even make your home more energy-efficient! If you want to add value to your home, save money on your energy bill, and make your house more attractive, skylights are an excellent option.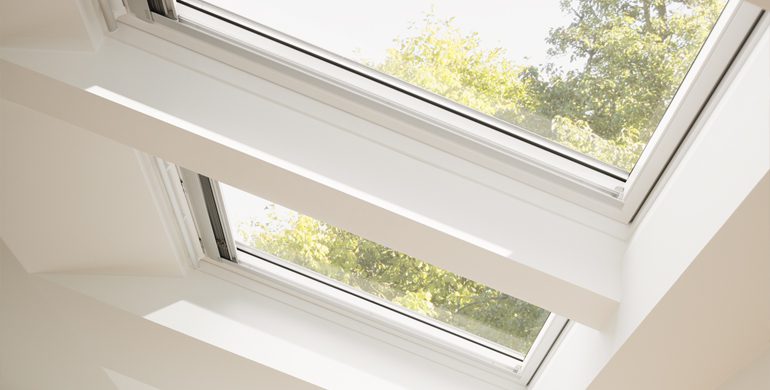 Why Choose Velux?
"No Leak" 10-Year Warranty - A 10-year warranty comes with every Velux skylight. The warranty protects against leaks and covers both the product & its installation.
Energy-Efficiency Means Lower Utility Bills - All Velux Skylights are made with LoE3 coated glass. LoE3 coated glass deflects heat from the sun, insulating your home and increasing energy-efficiency. That means decreased utility bills!
Water Protection - Velux Skylights provide exceptional leak protection, offering three layers of water protection, including a deck seal, an adhesive underlayment, and a flashing system.

In 2008, then President George W. Bush signed the Emergency Stabilization Act into law. In 2009, then President Barack Obama followed suit, signing into law the American Recovery and Reinvestment Act of 2009 (ARRA). Together, these two laws provide a 26% federal tax credit on both the purchase an installation of qualifying products in renewable technologies. Technologies like solar electric property, residential solar water heating, qualified small wind energy, and qualified geothermal heat pump energy, among others, are all eligible for this tax credit when purchased and installed through December 31, 2022.