When a roofing emergency strikes,
Northeast Home & Energy will repair your roof quickly and efficiently.
New England weather can be unexpected. Wind, rain, hail, and snow can all take a toll on your roof. If you have a roofing emergency, you need a solution—fast. That's where Northeast Home & Energy comes in. Whether you have a leak, a collapsed roof, or any other weather damage, we have the experience and equipment to repair any problem. We send our team out to your home as quickly as possible to mitigate any further damage to your roof and house. You can always rest easy knowing that as a family-run business, we are dedicated to treating your home as if it were our own and providing each client with high-quality, efficient work.
Common causes of roofing emergencies
Fallen trees and branches

Wind damage to shingles and decking

Airborne debris

Ice dams

Lack of maintenance

Natural wear and tear

Poor installation

Broken or damaged flashing at chimneys, vent stacks, and dormers
With proper care and maintenance, you can help ensure that your roof lasts. However, some damage is not preventable. When roofing emergencies happen, call Northeast Home & Energy. We can fix the damage quickly so your family can be safe and comfortable.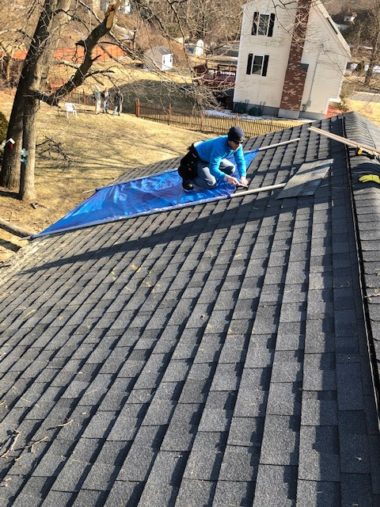 What to do in case of a roofing emergency
If your roof is unexpectedly damaged, follow these three rules:
Don't go up on the roof alone: Being on the roof can be dangerous in the best of conditions. A damaged roof can be even more unstable and unsafe. Let your Northeast roofing expert be the first to check things out.
Cover the interior: Use a tarp of plastic sheeting to protect the rest of your home from leaks and debris.
Inspect the roof visually: You can inspect your roof from the ground. Look for debris and damage so you can give your roofer much information as possible.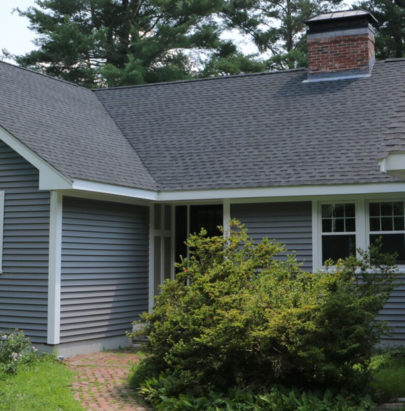 Are you wondering if your roof needs replacement?
We can advise you with an honest assessment of your roof.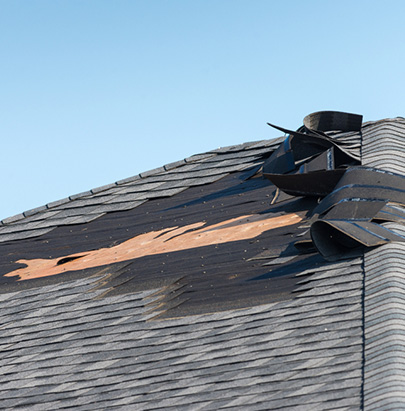 Whether you have a minor roof leak, major storm damage, or anything in between.
Northeast Home & Energy will take care of you and your home.