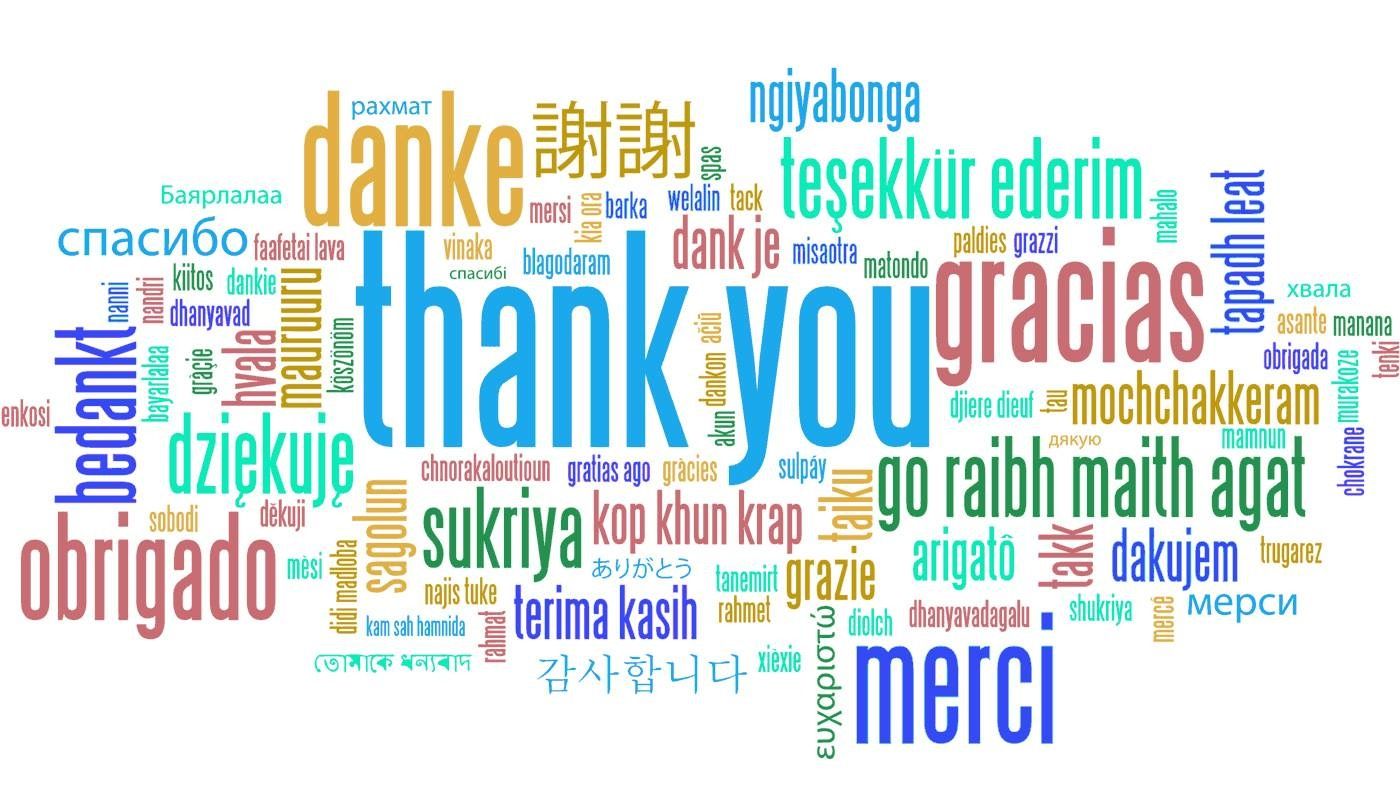 As a token of our appreciation for your loyalty and trust in our services, we're thrilled to extend an exclusive offer just for you. Your continued support means the world to us, and we want to show our gratitude by offering you $500  off your next home project.
Whether you're considering a new renovation, energy-efficient upgrades, or any home improvement project, this $500 discount is our way of saying thank you for choosing Northeast Home & Energy.
But wait, there's more! We understand the importance of sharing great opportunities with your loved ones. That's why we're excited to let you know that this discount isn't just for you—it's a gift you can pass on to a friend or family member. Spread the joy of savings by gifting this $500 off to someone close to you, allowing them to benefit from our quality services at an exclusive discounted rate.
Thank you once again for being a part of the Northeast Home & Energy family. We're honored to serve you and look forward to continuing to exceed your expectations.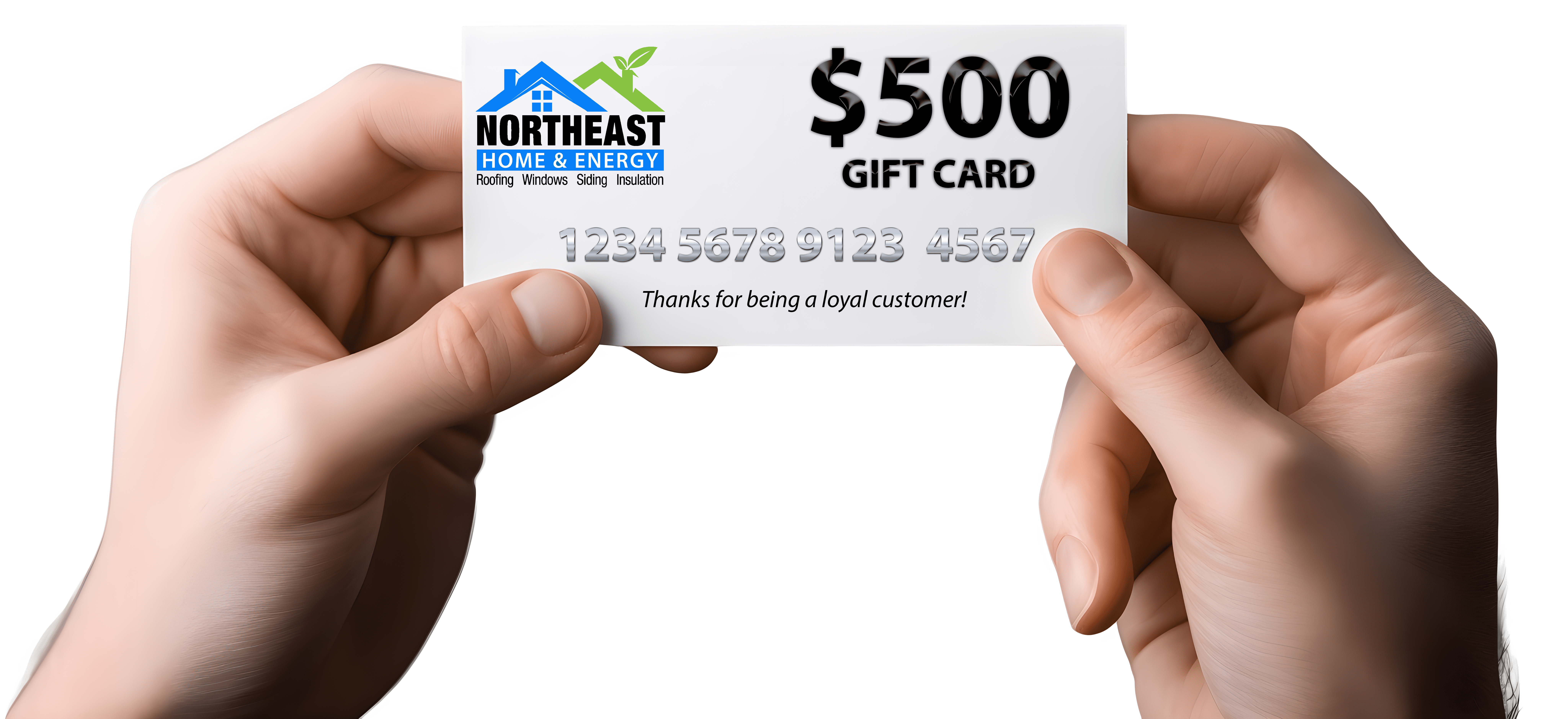 *Rules and restrictions apply. Not valid on previous sales or estimates. Not valid for repairs. May not be combined with other offers. * 1,000 square feet minimum. No cash value. Other restrictions may apply. Contact a Northeast Home & Energy representative for complete details.
Northeast Home & Energy has proudly served homeowners for over four decades, marking more than 40 years of dedicated service. Throughout this time, the support and satisfaction of past homeowners like you have been the cornerstone of our success. Your trust, feedback, and recommendations have propelled our business forward, enabling us to continually improve our services, innovate, and expand our offerings.
Your experiences and positive interactions with Northeast Home & Energy not only validate our commitment to excellence but also play an integral role in sustaining and growing our business. Thank you for being an essential part of our journey and for contributing to the ongoing success of Northeast Home & Energy.
0
+
Years of quality service
They did a great job replacing my windows. They were very professional, and completed the job quickly and efficiently. I woud definitely recommend them.

Roxanne T.
16:21 15 Nov 23
We love our new roof! The Northeast Home & Energy crew did a great job. We have a small home, so it didn't even take all day. The cleanup was meticulous as well. Our project manager, Kyle, kept great communication from start to finish answering all our questions. We are very impressed with their care and professionalism, and pleased with the warranty too. Thanks so much!

Great and honest people from the salesman Mike to the installers Tom and Brad, if you want professional people who know what they are doing these are the people. Installers Tom and Brad did an amazing job, left the place "spotless ". They installed 27 windows in a 1845 Farmhouse in 2 days. I would highly recommend them. None better.

What more can I say??!! Northeast Home & Energy was a pleasure to work with. Kyle was very responsive to any questions I had. The quality of work was excellent and completed on time! I would definitely recommend them, and will use them again in the future.

What a GREAT job!Northeast Home & Energy is one outstanding company.From our initial meeting with Michael G right through project completion. Our (very difficult) window and siding replacement project went off without a hitch. Michael G was very helpful throughout and never left a question unanswered.Then Matt and his crew arrived. WOW! The professionalism and craftsmanship are unmatched. The attention to detail is unbelievable.I can't say enough about these guys.They are real professionals and they show it.Our 100 year old house looks like a new house and is the talk of neighborhood.I would recommend Northeast Home & Energy without question.Thank you to everyone involved!Ed

Showed up for project ahead of time completed in a few hours and cleaned up any work debtis thoroughly very nice to talk to

I had Northeast Home out to my house to do insolation for a project and it turned out amazing. Randy and his time were on time, respectful and professional, I work from home while they were head and considerate of that. I would use northeast home again for any of my upcoming projects.

Mackenzie W
15:27 31 Aug 23
Randy, Pedro, and Bill completed our Mass Save insulation with attention to every small detail. They are friendly, thorough, and a pleasure to deal with along with Carrie in the office. I wouldn't look any further.In addition, I had Northeast come back and install our New Roof.What more can I say other than you will not be disappointed.Batting 2 for 2 doesn't get any better.

Great work with John and Matt! Finished quickly.

Explained the step by step plan for insulation. Reviewed work after completion. Professional and efficient.

They did a great job updating my older home with insulation up to code. They also did air sealing which makes a ton of difference. I highly recommend this company.

I called because there was a small leak in my roof, and although I'm really handy, I don't know the first thing about roofing. Kyle came by right on time, and in about 5 minutes showed me exactly what the issue was. Seeing that it was small, he essentially told me I could handle it myself and save myself money. He even gave me a tube of caulk and wouldn't take money for it. He could have easily charged me a few hundred dollars to do it and I would not have questioned it.This speaks to a level of integrity that is priceless. While it seems a small thing, it shows that Kyle, and therefore this company, does things the right away, or at least in a way that resonates with me. Kyle also told me that the roof, while in good shape, will probably need to be replaced in the next two or three years. When that comes, I know who we will be calling.

This crew was top notch. Everything was explained to me thoroughly and clearly beforehand. It was a super tough job in an extremely tight attic space but these guys went all out and made it happen. Several other crews from different companies actually turned the job down, but Bill and Jonathan and Tim and Pedro and everyone else who worked on this project were just amazing. 5/5 stars, would definitely trust them with any aspect of insulation needs again. I highly recommend.

Northeast replaced the roof of my house and I am very satisfied from the job they did. Really professional, good quality and excellent communication and support. It was great working with this company and I highly recommend them.

From working with Carrie on the booking to John following up throughout the process northeast home and energy did a fantastic job to get everything done!

I had Northeast energy come thru the MassSave program. They added insulation to different areas of our roof lines and sealed piping from our air conditioning system. The team was very professional. They explained their plans and shared pictures before and after their work. They were a pleasure to work with.

When gathering quotes for my roof replacement job, Kyle from Northeast was the only person who actually got on the roof to inspect the old roof's condition. It makes a lot of sense to have the person providing the quote get hands-on, I think.After deciding to go with them, I felt like the price was fair, they were flexible and provided multiple options in the contract, the work was completed in one day, and the crew and office personnel were very easy to work with. Would definitely recommend Northeast H&E to others.

John and his staff provided a quick and fair estimate for my roof. Once agreed he scheduled it to my schedule, arrived on time and completed in one day without any issues. It looks beautiful and the quality of materials used is excellent. I would highly recommend John and Northeast Home & Energy!

Great partnership with outstanding results. I have had this company do multiple jobs for my home. All new roof, all new front doorway, reframe extra-large picture window. Every job has come beautiful and with quality.

I contacted Northeast Home & Energy a few weeks back after seeing one of their trucks to get a quote about re-doing my 23 year old roof. Michael G came out and took a look. Very clear in explaining what he thought we needed and breaking down what the how the price worked out and how their teams would work. Very nice and professional and was a pleasure working with him through the process. 10 days later their crew showed up and were down before the days was over. The final product looks amazing. I was thoroughly impressed with the crew and how they took care to move some fragile decorations and items out of the way so they would make sure they were not broken and put them back when they were done. Their cleanup job when they were done was excellent, all scrap was in the dumpster and all sharp materials are account for and cleaned up. Overall I am highly pleased with Michael G, the crews at Northeast, and the whole process. Would highly recommend.

We had insulation installed by Pedro and Bill. They were both so professional, friendly and thorough. They made a great team and we are so happy with their work!

Northeast Home & Energy insulated our attic through the Mass Save program. Randy, Pedro, and Billy were professional the entire time while on site. They explained the entire insulating and air seal process, covered all hard wood floors, and left no dust or debris behind. We were very impressed with their work.

Anthony P.
12:56 01 Jun 23
This is extraordinary work and I'm very impressed with this company!!!

Professional, knowledgeable and courteous service. Kyle did a great job in fixing our roof that had a small leak. Highly recommend!

The crew did the job in one day. The roof looks so great. I did my research on the shingle and they use 50 year shingles which is unusual for Nantucket. My last roof lasted only 14 years and it is good to know that I won't have to worry about the roof for years.The only downside was that there were a lot roofing nails around the house which is hell on car tires. But to my surprise they had a roller magnet that picked up all (hopefully) of the nails.All around good experience. Great product, great warranty, great service, and best of all GREAT price. I highly recommend them.

We recently had our roof replaced for our office building. The entire process from our first inquiry to the last clean-up went flawlessly. Kudos to Michael G. for his responsiveness and for insuring everything ran so smoothly. This company did a great job, was on-time, clean and charged a fair price. Highly recommended.

Awesome job on masssave insulation install. Highly recommend.

I chose Northeast Home & Energy because when I checked their website, their reviews were top notch and I liked the fact that it was a family run business for over 40 years, having come from a similar background. Richard gave me a quote that was reasonable, and I had no idea that new roofs can now last 50 years, and that the warranty is transferable to the new owner should you sell the home. BONUS!! The roofers were professional, efficient, and very tidy. I highly recommend this company, as my experience was awesome!! ⭐️⭐️⭐️⭐️⭐️

They repaired some vinyl edging professionally and reasonably priced.

I had Northeast Home and Energy come through MassSave to install insulation throughout the whole house. What an awesome experience! Scheduling was very easy and throughout the whole experience, everyone was very professional and provided amazing results. I would absolutely recommend to anyone looking to get work done!

Northeast did an amazing job insulating our attic. We had exposed pipes that were beginning to freeze and little insulation. They completely redid everything, worked with Mass Save, were incredibly responsive and did everything they could to fit us in the earliest possible. I am happy to say that our pipes have not frozen since they did the work and we've had some very cold nights! Thank you so much. We will definitely go to them for whatever work we can.

Melissa M.
15:26 18 Mar 23
Randy & his crew did an amazing job installing my insulation in some very tight spaces. They were friendly, respectful of my time & property and a pleasure to deal with. I wouldn't hesitate to recommend them to anyone.

Kyle replaced the tin covering on both my garage door bays. Did a great job

Very professional, communicated project well. Highly recommend.

This company was on time, professional, clean, and made sure to explain what they were doing. Their work is quality!

Great service never had an issue with them. Definitely a recommendation. They are quick, always on time or earlier for the appointments and gives full details on the work they are doing.

They were mainly installing new insulation in my attic and eaves, and they did a fantastic job.

I would definitely use them again. Their work was on time. They were efficient and provided good value. I would highly recommend.

Pauline P.
15:02 31 Jan 23
Northeast was a pleasure to work with. The salesman, Michael G, was available to us via email/phone, walked us through the process, and checked in on the job. The installation crew was extremely professional, on time, clean and the final job looks fantastic.Later we had Northeast do our insulation work through the Masssave program. Again, great to work with. They walked us through the process, were professional, and always cleaned up after the work.

Excellent workmanship, good communication and frequent updates on the work being done. Very happy with the experience.

Quality and experienced!!

I've used them twice for repair projects and each time they've been professional, responsive and courteous. Will be using them again soon, which is really the biggest endorsement I can give.

timmccrthy
18:42 19 Jan 23
Northeastern were incredible! They installed my new roof in one day! They organized everything and made sure all my fencing and plants were fully protected while removing the old roof. I have a dog so they also made sure there were no nails left behind with a special machine that picks up nails. Not only that but our new roof has a lifetime warranty which reduced my home owners insurance. I can't say enough good about our experience with Northeastern Home & Energy! Thank you so much.

Awesome work and great clean up

They insulated the sill of our home. They did a fantastic job. I would highly recommend them.

Patrick K.
20:19 12 Jan 23
Bill and his team were wonderful to work with. We didn't have any insulation because we got our attic remediated. They helped us by getting it insulated as quickly and safely as possible. Winter is a very hectic time to not have any insulation and for that we are really thankful. We appreciate all the help.

Bill was a blessing and the entire team was fantastic to work with. We started in a bad situation (attic mold) that only got worse (heater leaking CO), but they went above and beyond to be accommodati Bill was a blessing and the entire team was fantastic to work with. We started in a bad situation (attic mold) that only got worse (heater leaking CO), but they went above and beyond to be accommodating and get our house sealed and insulated in the middle of winter, coming back when they could squeeze us in, even coming in over the holidays to make progress. Northeast started out doing the right thing — something mold removal company should've checked — and caught a significant CO issue — and treated us like people and homeowners and not just another job/paycheck, keeping us safe and working to get us warm. Bill was meticulous and incredibly thorough, happy to answer any of our questions, and also just pleasant in demeanor to interact with. Would absolutely recommend them to anyone and everyone.

Professional window replacement job from NE Home and Energy! Very responsive, approachable with questions and warranty issues, and professional at what they do. Easy to work with for Mass save rebate process as well.

Andreas A.
20:38 23 Dec 22
Randy and his crew did a tremendous job!

Northeast did a terrific job replacing our front door and roof. Very professional and excellent workmanship. John was great to work with and kept us well informed.

This review is LONG overdue.Every day is a time to be grateful for all we have: family, friends and especially for good, caring people who Truly make a difference in our own lives as well as in other lives around us.Mark Johnson, of M.A. Restoration, has always been our "go-to"-person for help to repair and update our home. When we asked Mark for a roofer-reference, he contacted John Prunier of Northeast Home and Energy (North Grafton) to help solve our problem after our former roofer "dropped the ball" by leaving us without hope of finishing a barely-begun roofing project. John came immediately to our aid. He coordinated the removal of our 22-year old roof by: taking care of the required town fee; stripping the old shingles off; repairing of all the leaks; removing old boards; and, by straightening a dip in the roof. Then he replaced the entire rooftop of our house and attached-garage by installing extremely high, A+-quality, GAF architectural shingles. John never left our side. He kept us updated every day via phone, email and often, he came in person to see if we had any questions or any other needs regarding the roof. He had to search everywhere in his vast network to find enough shingles that matched the partial shipment that the former roofer had left behind months before in our garage. After several days of searching, he found the exact color-match and number of extra shingles we needed in another state! John also contacted Mike, the owner of The Dumpster Diver, who gave us a dumpster to help complete the roofing project.John Prunier is a caring, dynamic person who successfully and effortlessly coordinated every last detail of this roofing project to its completion. We now have the roof we needed two years ago thanks to this extraordinary man and his expertise. We recommend John Prunier without reservation for his integrity, extraordinary work ethic, coordinating skills, and whose extreme generosity brought a very bad situation to an outstanding and satisfying conclusion.

Northeast Home & Energy provided attic and basement insulation as well weather stripping on exterior doors. From my first contact with them regarding my project through quote and finishing the work, I was kept informed of the progress. Randy and team were great to work with - very professional in all aspects. Extra kudos for loving the dog!

Excellent MassSave air sealing and insulation install. Highly recommended

If you're in the market for a roof you need to include these guys in your bids. Their team did a great job on the roof. When they tore the roof off they found some additional issues with the house and we're still able to fix those and get the roof done in a day. Mike was a great rep to work with. Will definitely go back to them for the next projects on my house.

We had a great experience with Northeast after a botched job with a local contractor. Mike was responsive, friendly, and professional. The work was performed quickly and exactly as expected. The entire process was seamless and a real pleasure. Would highly recommend.

Can't say enough good things about this company. The work they performed was more than excellent. The work was done ahead of schedule and I couldn't be happier. Really professional in every way. I highly recommend them for any job. They are the best!

Awesome experience. Mike and Matt are very professional.

The team at Northeast was great. Professional and honest about all the issues. They were on time, courteous and extremely respectful to our property during the installation. We would choose to work with them again should we ever have a need for any of their offered services.

Northeast Home and Energy came in to do attic insulation based on MassSave recommendations. Not only did they great job of the insulation but also got rid of what was done previously all for reasonable costs. I felt a little bad for the team since it was during the heat wave when they did the work but they were able to get it done. I would highly recommend and would use their services again if need to.

I scheduled a whole house insulation project in conjunction with the Mass Save program. A friend recommended that I ask for Northeast Home & Energy. and I am so glad I did. Carrie the scheduler efficiently communicated with me along the way ---and is the best around. Randy, Bill, John, Pedro, and Tim were all so knowledgeable, polite and efficient throughout the project. They understood my questions and concerns and explained what I needed to know. They were also super conscientious with the clean-up and organization. It was a pleasure meeting them and I am confident to recommend this company.

We needed some updates around our house....windows, siding, some roof shingles. Everyone at Northeast was very professional and efficient, always communicating with us on delivery and installation dates. We couldn't be happier with the products used, and the service staff was extremely skilled and courteous. Highly recommend Northeast for your home needs.

Northeast replaced my roof, which involved removal of two layers of old shingles, plywood replacement, install of water barrier (entire roof) and new flashing and shingles. Excellent communication with John before, during and after the work. Team of 6 arrived at 7:30AM and completed the job, including cleanup, by 7:00PM. Everything was done just as John said it would be. New skylights look great and operate as advertised (solar blinds). Thank you Northeast!

Richard is very professional and Matt the installer. Richard the salesperson heard our concerns and worked to get a window that would meet our needs. Will definitely consider Northeast for other home improvement projects.

I had the pleasure of working with Bill, Tim, and Richard and they were all fantastic. They did a great job with our insulation, venting, and other fixes in our attic. I can't recommend this company enough.

I just had a new roof installed by Northeast Home & Energy. Michael G was very helpful and easy to work with. The work crew was fast, efficient and really knew what they were doing. I'm so happy to have chosen this company to help protect my biggest asset! We are very pleased with the wonderful job done by Northeast in replacing our 28 year old roof. The team worked very hard and very quickly and efficiently and finished the job in two days.We were also appreciative of the attention that John Prunier, Northeast VP, gave to our job. He made sure everything was done the way we wanted it and explained everything that we wanted to know. We would recommend Northeast to anyone needing a new or replacement roof.

Found Northeast through Mass Save when we needed the walls insulated. They were very professional, from the original assessment, to multiple energy saving projects in addition to the insulation (vapor barrier in crawl space, sealing air gaps, weather striping doors). Good communication scheduling, personable crew, can highly recommend.

I had a new roof installed and I am very pleased with the workmanship and complete cleaning after the installation .😉

Charles A.
16:36 23 Jun 22
Northeast Home and Energy is wonderful to work with. Richard is professional and courteous -the crew was awesome-they got my roof reshingled safely and quickly. My new roof looks wonderful and performs beautifully in high wind and storms. I would highly recommend them!

Northeast home is the best company I've had the pleasure of doing business with. They confirm appointments, call and text and then perform excellent service! Today, Kyle Houston arrived earlier than expected and repaired our rubber roof in short time!Kyle is very knowledgeable and is a pleasure to work with.I highly recommend this company for your roofing needs!

They installed new Harvey windows in our home & they did an incredible job. So happy with their work! John and the whole crew were incredibly professional, communicative, and did an AMAZING job installing siding, gutters, and downspouts on my enormous, old 3-family house that has plenty of weird angles and sits on a steep hill. Excellent every step of the way, and extremely detail-oriented. Honest, quick, top-quality work. I can't recommend them highly enough. If you're lucky enough to find an opening in their schedule, take it.

On time, professional and would recommend this company for window replacement.

Knowledgeable reps and helpful manager's .Quality materials. Per My electric bill, I used 555 less kWh Jan 2022 than in Jan 2021.. (replaced 5 windows and one sliding back deck door)Thank you very much.

They were great. The whole process was smooth and done professionally.

We had a new roof installed by Northeast Home and Energy. From the estimate to work completion, Mike Goldstein was knowledgeable, informative and responsive. There were some unexpected issues but Mike and his team handled it professionally and quickly. Installers were efficient, quick and hardworking. When the job was done, they cleaned up and left the place cleaner than before the installation of our new roof. We HIGHLY recommend Northeast Home and Energy. And give Mike a raise! 🙂

We are very satisfied with our experience working with Northeast. Northeast is reliable, a pleasure to work with, responsive to calls/emails/questions/etc, and hires outstanding and reliable contractors. Randy, the foreman, and his team are extremely hard working, honest, and determined to satisfy the customer. I would highly recommend Northeast for residential or commercial work relating to anything from gutters, windows, insulation, doors, and so many other projects!! A+++

Charles G.
20:54 06 Aug 21
They did a great job changing the windows of my apartment. Very professional, clean and fast. The windows looks great… Wanderley F.
01:50 29 Jul 21
My landlord had new windows put in and northeast home and energy was who he used. They were great positive fast very thorough and did amazing job I had never been so impressed at windows before but these windows are amazing and the dedication they put in to keep place clean and to move things out of way and just to finish on timely manner was so amazing . Thank you for ur awesome new windows and the amazing hard work you guys did as well as having an amazing attitude and positive environment while working. You guys truly rock notine complaint and thats amazing from me saying that.

I enjoyed working with Buz and Richard to get a new roof. They were very professional, their guys were on time, did an excellent job and excellent clean up. I would highly recommend this business for you homes needs. I found them to be honest and communicated with me every step of the way. I would definitely use them again if I have a need for my home.

Manuela F.
21:25 14 Jul 21
Northeast Home & Energy was professional in all correspondents as well as when they came to my home and prompt on the day of repair. I felt at ease working with them and would highly recommend them for large jobs or even small repairs such as mine. I was very happy that they we also willing to drive all the way out to Tewksbury!-

John and the members of his staff are the best examples of professionals I can think of. Their analysis of the problem, the recommended steps in the solution and the implementation of the process has led to well designed and highly functional product. The procedure was well organized with all members of the team working together to reach the end goal.

Met with Richard. Seemed committed to resolving issues. STAY TUNED.

I have had Northeast Home & Energy work on my house twice. Both times they exceeded my expectations.The first time was in 2012 when they resided my house. It's beautiful and I've been happy and have had no issues since it was installed.The second time was in 2021 to replace my front door (original from 1937), update the windows and door on a three-season room, and replace a rotting deck. The result is a beautiful room that I absolutely love that is going to last another 84 years.Buz is always fair and honest with what a project is going to cost and was great about keeping me informed. And Tom worked with me at every stage to make sure I was happy with how everything was coming together and made sure everything was done right. He took incredible care and has such pride in his work.I am beyond happy with how it turned out.

Karen ZImmer J.
23:50 30 Mar 21
As a GC of high value residential and institutional projects for over 25 yrs, the most important characteristics in selecting a sub are the quality of work and performance, a passion for detail in all aspects of work - materials, workers and client relations, high standards in communication and reliability, professionalism in meeting and executing a contract and training and skill of staff.Richard Prunier easily met all those criteria and, in fact, exceeded our expectations particularly in ease of communication and the seriousness with which he treats all aspects of his responsibilities in a contract.His team is one of the most efficient and cohesive I have worked with. They are well trained, focused, consistent and attentive to detail.Richard, without question, stands by his word and his work.As a GC, he is great to work with - very professional, straight shooter, high quality. He will add to your project success. He is a reliable colleague.If you are a homeowner, I highly recommend him - he is honest, professional, reliable and very easy to talk with. You can and should depend on him - he is the kind of contractor we, in the industry, always hope to have on a job for his quality and honesty. A professional's professional - that is the highest recommendation you can get.

Great service and very neat the team was in and out in two days plus a 50 year warranty....can't beat it!

Northeast was easy to work with. Richard kept me in the loop with time tables and expectations. Communication was great.

Chrissy M.
17:13 03 Dec 20
Mike oversaw every step of our window installation with perfect attention to detail, from the estimate to the clean-up.He communicated almost daily, coordinating all aspects of the job for a very smooth, stress-free experience for us.Mike was always polite and friendly, eager to adapt to every request, a great asset to Northeast Home and Energy.

Rosalie T.
21:08 01 Dec 20
Great group of people who treated us well. Very responsive via email and otherwise. Lightning fast crew. Showed up early, cleaned up and finished on time. Great value for your dollar

Matthew B.
19:57 01 Dec 20
I definitely I will recommend this company for you home projects. His crew were very professional and work was done very fast. If in the future I need for any other protects I will hire again! Thanks Mr. Richard and and you team!!!

Private P.
01:44 05 Nov 20
I'm absolutely thrilled with the work that was done. Very professional and thorough. It looks wonderful and is such a huge transformation. I've received several compliments on it from neighbors, friends and family. I'm also definitely feeling less stressed with winter approaching, because I know I'll be saving money in heating costs. Thank you so much!

Window installation for whole house went perfectly. Couldn't be better

Bill was very professional would always answer Calls,Messages and Emails. Also me the loan approval go very smoothly with no interruptions Came to the house to check on the workers Including meeting John and Richard I would recommend this company too everyone that is looking for vinyl siding and roofing done to their house

Working with Northeast Home & Energy was a great experience. John was professional and knowledgeable as we made initial decisions and selections. He was also prompt in answering questions, giving us complete comfort and confidence throughout the project. The installation and work was completed on time and the quality and attention to detail was excellent. We will continue to work with John And Northeast Home & Energy on our future projects.

Great company and product wonderful people to work with My experience with Northeast Home and Energy was terrific. I called and explained that I had a leaking roof due to shingles blowing off and needed the shingles on the back side of my house replaced. The project manager Kyle was here quickly and we discussed the job. I had an estimate within 2 days and approved the quote. The job was completed about 2 weeks later and within a day they were finished. Nice neat work, you wouldn't know they were there. Kyle and one of the owners came by and asked if I was satisfied and if there was anything else I needed. Very happy with the whole experience and would highly recommend Northeast to anyone. I also failed to mention that they were the only company of the 3 I called and left messages with that called me back. If your experience is like mine, you won't be disappointed.

Richard was an outstanding representative of Northeast Home & Energy. He was extremely responsive, clear and concise with his estimate and explaining the process, and checked on the progress of the roof installation in addition to following up after it was complete. The 50 year transferrable warranty was one of the primary selling points enabling us to quickly sell our home. Extremely happy we went with Northeast Home & Energy.

Michael was a top notch point of contact for us to utilize for our project. We installed new windows and doors throughout our home and the outcome was amazing. The individual who performed the installation was professional and the work was impeccable. Thank you again for a job well done!

Matthew D.
18:21 26 Jun 20
John is awesome! He was super informative, conscientious, and kept me updated throughout the whole process. They scheduled my roof replacement faster than expected and the crew worked so hard to get the job done in one day. I was amazed at how quickly and efficiently they worked. After working a 12 hour day they left my yard and driveway spotless, if not for the lovely new roof, you'd never have known they were here. Couldn't have had a better experience! I will definitely contact Northeast for future home improvement projects.

colleen M.
00:56 18 Jun 20
So we had our ridge cap blow off over the winter and called on a Wednesday. Zero contact experience, sent photos of damage they quoted me a very reasonable price to fix my fridge cap and my mother's house next door. Showed up Thursday morning 8am and were gone before i left my house at 10:30. No evidence they were ever here. Except two perfectly replaced ridge caps. I would highly recommend the guys from Northeast Home & Energy.

william B.
14:48 26 May 20
I had an appointment with another roofing company and they said we are so busy at this time our earliest appointment is 9 days from today. I then called North East and got the job done within the hr. Thank You so much Kyle

Great job by Randy and the insulation crew!!

Great and fast work by Randy and crew on our air sealing job!

Outstanding job by the folks at NortheastEnergy.Fair price, quality install with great attention to detail and top notch clean up. This job had some challenges with needing to replace old skylights and they demonstrated adaptability and flexibility in performing that work.Overall five stars and terrific stewardship by Mike Luke. Randy and Team were super efficient, hard working and got the job done in the time that was allotted. They we're very professional and cleaned up after themselves. They were a pleasure to have in our home. Thank you for making our home warmer!

Elizabeth M.
23:36 03 Feb 20
Northeast did a great job on installing vinyl siding and windows on my house. High quality work, good communication, neat and professional work area. Would highly recommend Did a great job. They explained what they were doing and thoroughly cleaned up when done. After doing some research and reading the reviews I decided to contact Northeast Home & Energy. Mike Luke responded very quickly and was very responsive to all our questions. My wife and I were very pleased with the results of our Bay Window project. We even added some new siding and shutters which make the front of our house look amazing!! Bernie did an excellent job and cleaned up after the work was done. I would highly recommend Northeast Home and Energy. Thank you Mike for the excellent customer service!! Kyle was great. Fixed my problem quickly and all costs were up front. Highly recommend. Great company! They are very customer oriented and attentive to needs. Would highly recommend! Thanks for doing such a great job! My deck replacement was a difficult job requiring customization and creativity. Tom is an amazing professional capable of addressing even the most difficult challenges. The deck sits on top of my garage so a rubber roof is required underneath the deck. Previous leak issues were addressed and they no longer exist! Buzz quoted aggressively and held to his quote. I am very pleased with Northeast and would provide a solid recommendation, especially if Tom is the craftsman doing the work. Constant contact. Easy to work with. Great job. Roof was done in one day to my specs. Came and reinspected after solar panels installed. Looks awesome. Very clean post install to the point where Mike was on his hands and knees in my yard looking for debris.👍 very happy. Exceeded all expectations! Always on time. Helped coordinate savings through MassSave/ Kimberly G.
17:43 25 Apr 17
Randy and his team were extremely professional, knowledgeable, and courtious We are completely satisfied with the facelift that Northeast Home & Energy performed on our home in Westborough, Ma. We are a repeat customer and will be a life long customer of theirs. If you want a grade A improvement company to do any work on your home, we highly recommend Northeast Home & Energy.