They did a great job replacing my windows. They were very professional, and completed the job quickly and efficiently. I woud definitely recommend them.

Roxanne T.
16:21 15 Nov 23
Great and honest people from the salesman Mike to the installers Tom and Brad, if you want professional people who know what they are doing these are the people. Installers Tom and Brad did an amazing job, left the place "spotless ". They installed 27 windows in a 1845 Farmhouse in 2 days. I would highly recommend them. None better.

We needed some updates around our house....windows, siding, some roof shingles. Everyone at Northeast was very professional and efficient, always communicating with us on delivery and installation dates. We couldn't be happier with the products used, and the service staff was extremely skilled and courteous. Highly recommend Northeast for your home needs.

They installed new Harvey windows in our home & they did an incredible job. So happy with their work! Knowledgeable reps and helpful manager's .Quality materials. Per My electric bill, I used 555 less kWh Jan 2022 than in Jan 2021.. (replaced 5 windows and one sliding back deck door)Thank you very much.

We are very satisfied with our experience working with Northeast. Northeast is reliable, a pleasure to work with, responsive to calls/emails/questions/etc, and hires outstanding and reliable contractors. Randy, the foreman, and his team are extremely hard working, honest, and determined to satisfy the customer. I would highly recommend Northeast for residential or commercial work relating to anything from gutters, windows, insulation, doors, and so many other projects!! A+++

Charles G.
20:54 06 Aug 21
They did a great job changing the windows of my apartment. Very professional, clean and fast. The windows looks great… Wanderley F.
01:50 29 Jul 21
My landlord had new windows put in and northeast home and energy was who he used. They were great positive fast very thorough and did amazing job I had never been so impressed at windows before but these windows are amazing and the dedication they put in to keep place clean and to move things out of way and just to finish on timely manner was so amazing . Thank you for ur awesome new windows and the amazing hard work you guys did as well as having an amazing attitude and positive environment while working. You guys truly rock notine complaint and thats amazing from me saying that.

I have had Northeast Home & Energy work on my house twice. Both times they exceeded my expectations.The first time was in 2012 when they resided my house. It's beautiful and I've been happy and have had no issues since it was installed.The second time was in 2021 to replace my front door (original from 1937), update the windows and door on a three-season room, and replace a rotting deck. The result is a beautiful room that I absolutely love that is going to last another 84 years.Buz is always fair and honest with what a project is going to cost and was great about keeping me informed. And Tom worked with me at every stage to make sure I was happy with how everything was coming together and made sure everything was done right. He took incredible care and has such pride in his work.I am beyond happy with how it turned out.

Karen ZImmer J.
23:50 30 Mar 21
Michael was a top notch point of contact for us to utilize for our project. We installed new windows and doors throughout our home and the outcome was amazing. The individual who performed the installation was professional and the work was impeccable. Thank you again for a job well done!

Matthew D.
18:21 26 Jun 20
Northeast did a great job on installing vinyl siding and windows on my house. High quality work, good communication, neat and professional work area. Would highly recommend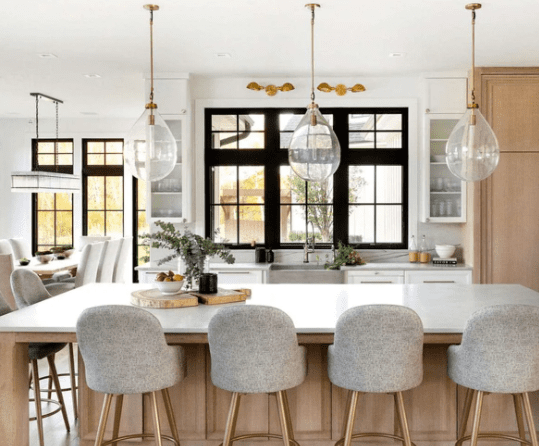 At Northeast Home & Energy, we prioritize our customers' satisfaction above all else. From the initial consultation to the final installation, we strive to provide a seamless and pleasant experience
Our team of knowledgeable experts is always available to address any queries and guide you through the selection and installation process. We believe that excellent customer service is the foundation of a successful business, and we take pride in delivering just that to our valued clients.
Choosing Andersen Windows for your home is an investment in quality, energy efficiency, and timeless elegance. As an authorized Andersen Windows dealer and installation expert, Northeast Home & Energy is your trusted partner for upgrading your home with these exceptional windows. With unmatched quality, customization options, and a commitment to customer satisfaction, both Andersen Windows and Northeast Home & Energy are the winning combination your home deserves.
Anderson windows have a wonderful reputation for superior craftsmanship, innovation, and longevity. Anderson windows are crafted with precision using high-quality materials, ensuring they stand the test of time in terms of durability and performance. Their innovative designs prioritize energy efficiency, helping you save on energy costs and reducing your carbon footprint. Anderson offers a wide array of styles and customization options, allowing you to tailor the windows to your unique preferences and architectural requirements. Additionally, Anderson's commitment to customer satisfaction and excellent service ensures a smooth and hassle-free experience from selection to installation, making them a reliable choice for enhancing your home.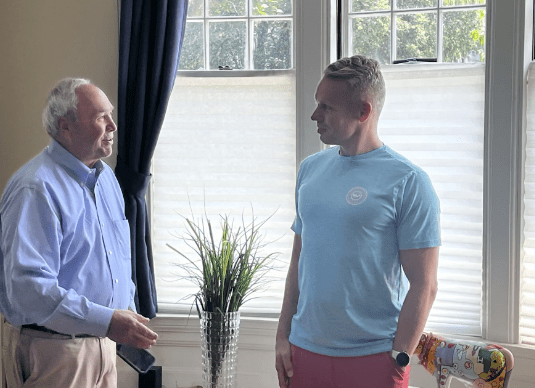 Home improvements, especially when they involve high-quality products like Andersen Windows, can significantly increase your property's value. Prospective buyers are willing to pay a premium for homes with energy-efficient and visually appealing features. By choosing Andersen Windows installed by Northeast Home & Energy, you not only enjoy the immediate benefits of improved aesthetics and energy efficiency but also a higher return on investment if you ever decide to sell your home.