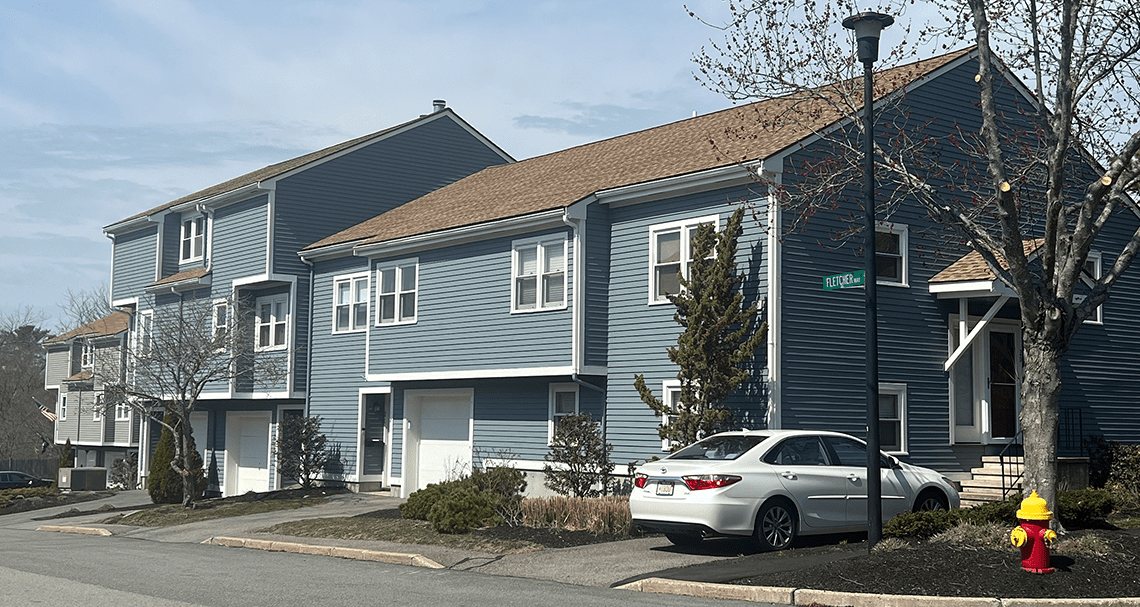 Buying a condominium in Bedford, Massachusetts (MA) is a great investment. Currently, Bedford is one of the fastest-growing towns in MA. Plus, the favorable weather, easy access to highways, and numerous amenities make it an excellent place to own property.
Still, to fully enjoy living in your Bedford condo and boost its market value, you must consistently address any roof issues that arise. According to research, a good roof can increase a home's value by $5,062 and reduce numerous energy costs. 
At Northeast Home and Energy, our condominium roofing contractor in Bedford, MA, provides professional roofing services. They specialize in roof repairs, replacements, and new quality roof installations.
Roofing contractors face various challenges. These problems contractors face vary from property to property, but they generally include the following:
Roof Damages
Fixing roof damages can be a problem for roofing contractors, especially with roofs made of asphalt shingles due to their fragile nature. Asphalt shingle roofs are also difficult to repair and take time to replace entirely.
Roof Leaks
Fixing roof leaks can be challenging for a condominium roof contractor in Bedford, MA, due to the time-sensitive nature of leaks. What's more, the sources of leaks in a roof can be difficult to trace since visible signs of leaks in one area of the roof could indicate a bigger problem elsewhere.
Poor Roof Installation
Some roofers do poor initial roof installations due to a lack of experience or carelessness. Poor roof installations cause problems for other roofers who have to come in and fix the initial problem with the roofing systems.
Unfavorable Weather
Extreme weather conditions, like heavy wind, rain, hail, and heat, create challenging conditions for roofing contractors in Bedford. This can result in substandard work or even delayed project completion times.
When looking for a roofing contractor, these are some of the questions to ask them that can help you make an informed decision about whether to hire them or not:
Is the company Insured and Fully Licensed?
A reliable insured roofing contractor should have liability insurance coverage and a license. Insurance protects you (the homeowner) from liability in case of injury or damage to a contractor during the roof repair or installation of the new roof.
On the other hand, a license shows a contractor has the expertise to undertake a roofing job and meets the standard requirements for roofing contractors in more than half of the states in America.
What Type of the Materials Do You Use?
The roofing material a contractor uses significantly impacts your condo's look and efficiency. As such, a good roofer should use the best materials based on your roof's needs and other factors, such as your area's climate and budget for roof maintenance.
Do You Provide Roofing Estimates?
An experienced Bedford contractor should be willing to provide written estimates for the materials, labor, and other costs required for the job. This way, you can avoid unanticipated expenses in the overall bill.
What's Your Experience and Track Record with Roof Repairs and Roof Replacement?
A roofing contractor should have years of experience and deep knowledge of the local roof building codes. They should also have several past successful jobs and enough skilled workers to guarantee your roofing project will be completed on time.
How Long is the Warranty and What Does it Back?
Any Bedford roofing contractor worth hiring should offer a warranty that lasts for a year or more. On top of that, the warranty should be specific on what it backs, whether it's the materials used or the work done.
Do You Have Reliable Recommendations for your Company?
An experienced roofer should have two to three previous clients willing to recommend their services. These individuals should give you an unbiased perspective on the quality and professionalism of work done by Bedford roofers.
Durability and
Stamina
A good roofing contractor should be able to handle the heavy lifting involved in commercial roofing projects. They also should be able to work at elevated heights for long hours through different weather conditions to ensure the roofing job is completed within the shortest time possible.
Knowledge of Roofing Materials
The quality of roofing installed on a condo can vary depending on the roofing materials used. Therefore, an experienced roofer should know the highest quality materials required for a roof to last as long as possible. In addition, the contractor should also be familiar with the roof installation process.
Experience with Roofing Tools
An experienced condominium roofing contractor in Bedford, MA, should know the various tools required for quality workmanship, such as hammers, ladders, roofing nail guns, and shingle-tearing tools. They must also know how to use these tools to increase the roof's longevity and deliver quality roofing services.
Need a reliable, experienced, and trustworthy condominium roofing contractor in Bedford, MA? Our professional condominium roof contractors have the certifications, skills, and qualifications you need in a roofing contractor. Contact us today for reliable roofing services – and a free estimate today for repairs, a full roof replacement, and new installations.