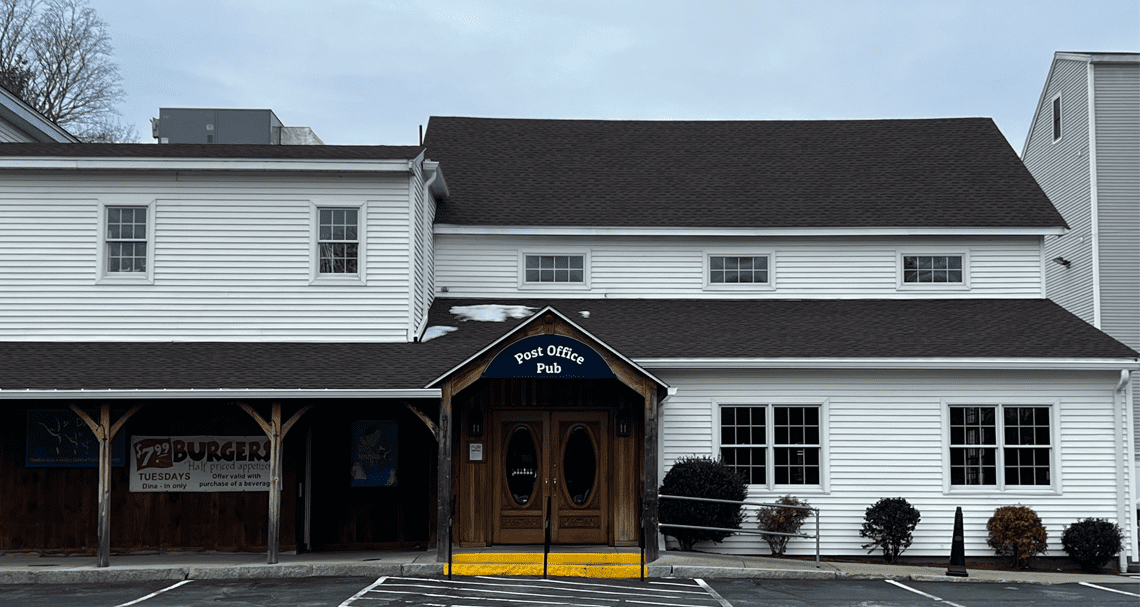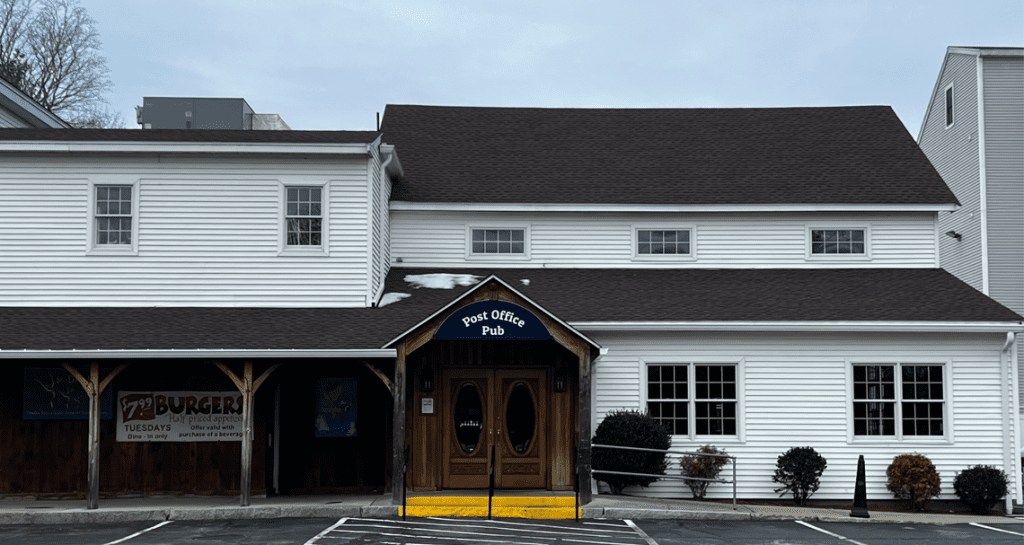 When it comes to commercial roofing contractors in Grafton, MA, it's important to find the right one. While there may be many options, your business deserves the best quality workmanship, great customer service, and roofing services – which is where we come in.
Maintaining your building is imperative to ensure productivity levels and staff safety remain constant as a business. In addition, the roofing systems to any building needs to be well maintained and looked after to help reap the benefits that come with having a solid quality lid on the property.
Suppose you've noticed that your business needs a bit of maintenance to the roofing system or perhaps requires a complete replacement. In that case, it's certainly worth exploring the services we offer here at NorthEast Home & Energy.
For many companies (90%), the main pain points in business are unplanned downtime and emergency maintenance. This sort of maintenance can often involve the roof and any surprise leaks that may occur during particular bouts of bad weather in the area.
Within this comprehensive guide, you'll understand why maintenance for your business is essential, especially when it comes to your specific project needs. To avoid the impact of emergency repairs both on your company finances and productivity, here's everything you need to know about commercial roofing contractor services.
You may have heard of predictive maintenance and reactive maintenance. There are a lot of savings to be made with predictive maintenance because you're making the relevant changes and updates to the potential problem before it becomes a serious issue.
Reactive maintenance will often be more costly, not just because it warrants emergency maintenance often but because the underlying issues could be much worse than prior. Predictive maintenance yields 30-40% savings compared to reactive maintenance, which only makes savings of 8-12%.
There's nothing better than a business saving money; in the case of maintenance, the more you can save, the better. While some businesses may find it easier to work in a reactive environment, it can cause significant losses in the company over time. So why not save money where you can? Those savings can go towards new ventures in the business.
Professional roofing contractors are well versed in using a variety of materials, from rubber to slate, tiles to steel, and wood. Here's what you should look for when it comes to a roofing contractor.
Pre-inspection of work required
Typically a roofing contractor will come to the site to visually assess the entire project and work required. However, here at NorthEast Home & Energy, our roofing contractors will do a deep dive into the structural integrity of the roofing.
The outcome is an estimate and a breakdown of any necessary maintenance work, from a few repairs to an entire roof replacement. While it's recommended you shop and compare quotes, we're an A+ rated commercial roofing company with over 40 years of experience – what could be better?
Our pre-inspection services conducted by the contractor will determine what steps are best to help improve the condition of your roofing.
Repairing leaking roofs in all areas
To help ensure a thorough and excellent job is done, a roofing contractor should check all areas of the roof by scaling the top and repairing every crack, gap, or hole. This helps maintain the integrity of the roofing for longer and ensures you get value for what you pay for.
The repairs or new roofing fitted should be watertight, so professional Grafton roofers will do a detailed scan and seal the roof itself.
Replacing broken materials
Depending on your current commercial roofing, a roofing contractor should replace any broken materials, such as tiles or slate. However, in some cases, the roof might not be structurally sound, and repairing the broken materials isn't enough.
As a roofing company, all our roof contractors are trained and experienced in checking every aspect of the roof and ensuring the work they do strengthens the stability of the property's roof.
Measure and level out roofing materials and surfaces
Pay attention to your roofing contractor because they should offer to measure out materials and level all surfaces on the roofing for a seamless finish. This should be expected when investing in a top roofing contractor.
Providing a cleanup service for the labor site
Finally, all roofing contractors should offer a cleanup service for the labor site. There's nothing worse than paying for this service only to realize that they're leaving you behind with all the rubbish and debris to clean up.
Finding the right certified roofing contractor is important, so using our services at NorthEast Home & Energy should be your first port of call.
NorthEast Home & Energy has existed since 1980, when aspirations to help homeowners lower their heating costs led Richard Prunier to start the company. Since then, we've evolved, helping residential and commercial properties with all their roofing needs. Not only that, but we also help with your replacement windows, siding, and even insulation.
Our passion and commitment to making properties safer and more comfortable being at the forefront of every client roofing project we undertake. When you choose us, you choose quality, extensive knowledge, and specialism within the roofing industry that you can rely on.
With over 40 years of business knowledge in roof repairs and replacements, you can guarantee that NorthEast Home & Energy is the best choice for your business property. It's in safe hands with us – trust us!
We offer a plethora of services ourselves, which include:
New roof installation

Roof leak repair

Storm damage repair

Asphalt shingles

Rubber roofing

Metal roof repairs

Ridge vents and attic ventilation

Skylights
Our quality roofing services are a great insight into our expertise and experience in the industry. Have a more complex issue? Get in touch, and let's see how we can help you get that resolved as quickly as possible.
While a general contractor might be a worthwhile choice to make when it comes to business property maintenance, a specialist touch is often a preferred route for your roofing needs.
A roofing contractor offers many benefits that will likely sway your decision when it comes to finding a solution for your roof requirements.
Expertise in roof repair and installation needs
With a roofing contractor, you benefit from specialist knowledge in this particular area of building maintenance. Our team of roofing contractors here at NorthEast Home & Energy have extensive knowledge and experience in repair work and re-roofing for roofs of all types.
Regardless of the challenge, we have the expertise and long history on the market to get the job done efficiently and at the best standards possible.
There are also certain places around the world that require a licensed roofer to do the work, so it's important you hire a contractor with all the necessary credentials to ensure quality and reliable roofing services.
An efficient and detailed assessment
With a roofing contractor, you've got efficiency and detail with the assessment of the roof itself. Our contractors have a trained eye to spot the problem quickly and offer a wealth of solutions on how to fix it accordingly to your needs and budget.
Roofers can help give a detailed estimate of what the costs would be when it comes to labor and materials. On the other hand, general contractors might give a rough estimate, resulting in more costs than initially thought.
The timeline might be delayed, too, depending on their experience with roof repairs or replacements. Sourcing the materials might be something general contractors aren't familiar with either, so it's better to opt for a roofing contractor instead.
No need to deal with subcontractors
One of the biggest benefits of using a roofing contractor is that you do not have to deal with subcontractors. However, subcontractors may find themselves a little over their heads regarding certain projects.
That's not something you want with your commercial repairs or roofing replacement work. You need to have insightful contractors that know exactly what they're faced with and what needs doing to ensure a perfect finish. Our experienced roofers not only provide quality work and excellent service, but we can help save you money too.
Knowledge of local building codes
With commercial roofing contractors in Grafton, MA, knowledge of local building codes is crucial to ensure compliance and avoid negligence. Unfortunately, while you think you may have the right contractor, they may lack that knowledge.
Commercial roofers, like our fleet of staff, know your local building codes. Therefore, complete roofing repairs and replacements according to local building regulation rules.
To reap the benefits of a knowledgeable and efficient roofing contractor, look no further than NorthEast Home & Energy. We're a commercial and residential roofing business you can rely on.
What can you expect to pay when needing a roof repair for your commercial property? How much does a new roof cost? The figures often depend on a case-by-case basis and to what extent the damage or repair work is required for the roofing job.
According to one statistic, in 2022, commercial flat roof replacement can cost anywhere between $3.25 and $30 per square foot. Of course, the price difference can vary greatly, and that's just for a replacement. However, for repair work, you may find that the cost is not as eye-watering as you think it would be.
With NorthEast Home & Energy, we offer excellent customer service and a free estimate that makes the decision-making process much less stressful or pressured. We realize that every business is different, and their financial position might be limited. We'll work to help get the best solution for your company with our competitive pricing.
There's nothing worse than being off your game as a business, and a maintenance issue like your property's roof is one that can cause problems.
As a roofing company servicing many clients within the business, we understand that time is precious, and we're driven to resolve roof repairs and replacements as quickly as possible. But ultimately, we want to ensure you get yourself back up and running in no time at all.
With that being said, choosing NorthEast Home & Energy for your roofing needs seems like a no-brainer. Get in touch with our expert team today to get a free quote. Let's fix your property's roof so that your business can continue operating efficiently and with fewer maintenance issues in the future.
When the time comes for a vinyl siding contractor in Grafton, MA, residents are lucky enough to have Northeast Home & Energy in their backyard. Finally, a contractor and siding you can trust makes replacing the siding on your home an easy decision. Now that you know the most important answers about the entire process of siding, the only question is how soon you can make the appointment.